Meet our new faculty: Mao Ye, PhD '11
Mao Ye is an associate professor of finance at Johnson.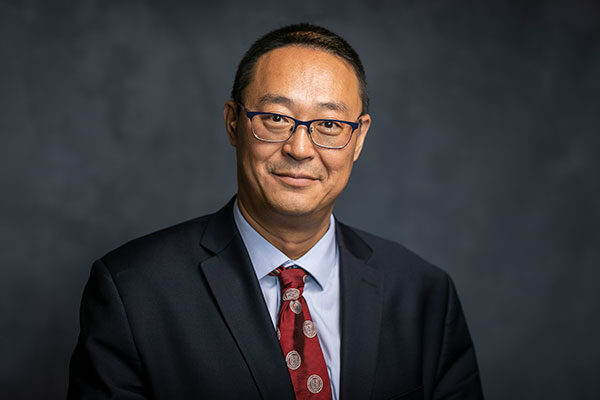 Meet Mao Ye, PhD '11, one of the newest faculty members from across the SC Johnson College of Business. Ye earned his PhD in economics at Cornell University. He joins the Samuel Curtis Johnson Graduate School of Management from the University of Illinois.
Learn more about Ye's areas of expertise, research focus, courses he will be teaching, and other interests in this Q&A.
Mao Ye | Associate Professor of Finance | Johnson
What are your research and teaching areas of focus?
My research and teaching focus on market microstructure and big data in finance. Market microstructure studies the process and outcomes of exchanging assets under explicit trading rules. My big data research focuses on analyzing financial datasets of large size, high dimension, and complex structure. 
Modern financial markets generate vast quantities of data.  As the data environment has become increasingly "big" and analyses increasingly computerized, the information that different market participants extract and use has grown more varied and diverse.  At one extreme, high-frequency traders (HFTs) implement ultra-minimalist algorithms optimized for speed. At the other extreme, some industry practitioners apply sophisticated machine-learning techniques that take minutes, hours, or days to run. I am interested in understanding this spectrum of machine-based trading, with the purpose of informing public policy and augmenting theoretical studies on financial markets.  
I organize two big data conferences yearly for the National Bureau of Economic Research (NBER). You can find the submission information for NBER Summer and Winter Big Data Conferences on my Twitter account, @MaoYeFinance.
What class(es) will you be teaching this year?
I will teach the core finance course for the Executive MBA Americas program. 
What attracted you to the Cornell SC Johnson College of Business and to the Samuel Curtis Johnson Graduate School of Management, specifically?
I got my PhD from Cornell University 11 years ago. It is a pleasure for me to come back. It was a high honor for me to be accepted by Cornell as a student. It is a higher honor for me to be hired by Cornell as a faculty member.
What first sparked your interest in market microstructure and big data in finance?
I became interested in my research area when I took my PhD courses in market microstructure and behavioral finance. I think the combination of the two may create a new area. Just as insights into human behavior from the psychology literature spawned the field of behavioral finance, insights into algorithmic behavior (or the psychology of machines) can result in an analogous blossoming of research in algorithmic behavioral finance.
When did you know you wanted to be a professor?
My professors inspired me when I was an undergraduate student, and I think that the best way to give back is to follow their career paths.
What are you most looking forward to during your first year at Johnson?
I look forward to working with my prospective students to push the frontier in the teaching and research on big data in finance. As a former student, I benefit from Cornell's world-class education. As a faculty member, I hope to carry this torch forward. 
Learn more about Mao Ye and about resources for big data research in finance on Ye's personal website and follow him on Twitter at @MaoYeFinance.