Meet our new faculty: Ruihao Zhu
Ruihao Zhu is an assistant professor of operations at the Nolan Hotel School.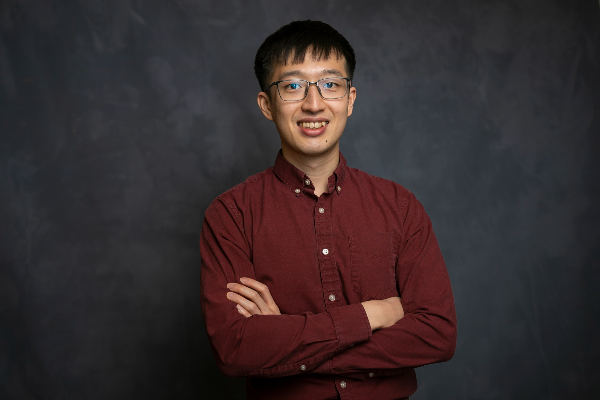 Meet Ruihao Zhu, one of the newest faculty members from across the SC Johnson College of Business. Zhu is an assistant professor of Operations, Technology, and Information Management at the Cornell Peter and Stephanie Nolan School of Hotel Administration.
Learn more about Zhu's area of expertise, research focus, courses he will be teaching, and other interests in this Q&A.
Ruihao Zhu | Assistant Professor | Nolan Hotel School
What are your research and teaching areas of focus?
My research focuses on developing novel algorithms for machine learning and sequential decision-making to address fundamental and practical challenges in business analytics, digital economy, supply chain, and service operations.
What class will you be teaching this year?
Core OTIM Statistics or Core Operations Management 
What attracted you to the Cornell SC Johnson College and the Peter and Stephanie Nolan School of Hotel Administration?
The faculty, students, and staff at the Nolan Hotel School and SC Johnson College are so talented and I look forward to getting to know the community. The amazing opportunity to collaborate with industry leaders and work on practical and impactful problems will be rewarding. I believe my research focus on service operations and revenue management will align well with the Nolan Hotel School's priorities and goals.
Have you adapted your research or teaching focus in any way because of COVID-19?
The COVID-19 Pandemic has brought tremendous disruptions to our society and it has posed new challenges for operations. In a recent project, we collaborated with AB InBev, the world's largest beer company, to develop a novel data-driven solution that combines pandemic modeling, statistics, and economics, for demand forecasting. We tested the new method extensively, and we're pleased to see that it has now been implemented and adopted by the company.
What first sparked your interest in your research?
The rapid development of data science technologies has provided opportunities to develop data-driven solutions for operational problems. Although several preliminary attempts have been achieved, there is still a lot to be accomplished. I believe there is tremendous potential to develop novel data-driven models and solutions to address practical business challenges.
How did you know you wanted to teach? What do you like best about teaching?
I learned that I was drawn to teaching as a result of conducting many teaching assistantships and guest lectures. The most attractive part of teaching is learning about fresh ideas and thoughts from our capable students, who are the future business leaders.
What are you most looking forward to during your first year at the Nolan Hotel School?
I look forward to embracing the culture of the Nolan Hotel School and SC Johnson College and learning from my colleagues. I can't wait to explore what Ithaca has to offer!
What do you do to recharge?
Playing and watching various sports, traveling and listening to music