Meet Our New Faculty: Lawrence Jin
Lawrence Jin is an associate professor of finance at Dyson.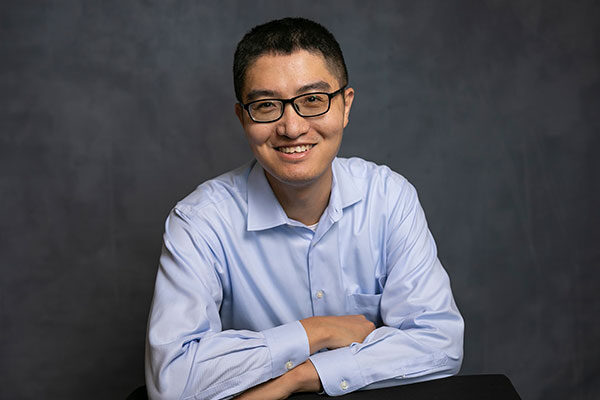 Meet Lawrence Jin, one of the newest faculty members from across the SC Johnson College of Business. He joins the Charles H. Dyson School of Applied Economics and Management from Caltech. Learn more about Jin's areas of expertise, research focus, courses he will be teaching, and other interests in this Q&A.
Lawrence Jin | Associate Professor of Finance | Dyson 
What are your research and teaching areas of focus?
My research focuses on behavioral finance, asset prices in financial markets, neuroeconomics, and household finance. Specifically, I develop models that feature incorrect beliefs or nontraditional preferences on the part of some investors, and I use these models to explain market price movements, financial crises, and real-world investors' trading behavior. Moreover, I study neuroscientific models to better understand the microfoundations of less than fully rational decision-making. 
Prior to coming to Cornell, I taught three classes at Caltech: an undergraduate-level class on investments, a PhD-level class on behavioral finance, and a PhD-level class on asset pricing theory. 
What class(es) are you teaching this year?
I am teaching AEM 4670/AEM 5670 on investments in the fall semester. 
What attracted you to the Cornell SC Johnson College of Business and to the Charles H. Dyson School of Applied Economics and Management, specifically?
The Cornell SC Johnson College of Business is the home of many top-quality finance scholars who have world-leading expertise in many areas of financial economics. The college also has a close tie to the financial industry and many government organizations. The Dyson School has a strong tradition of behavioral and interdisciplinary research, and it offers a lot of opportunities for faculty and students to turn the knowledge we learn in the classroom into building a better world. 
Have you adapted your research or teaching focus in any way because of COVID-19?
COVID-19 led to online teaching and online seminar presentations; this allowed me to reach a wider audience across the globe. In terms of research, many in-person lab experiments were not feasible during COVID. As such, I now conduct large-scale online experiments in my experimental work.
What first sparked your interest in finance and investing?
I was a trading analyst on Wall Street during the financial crisis of 2007-2008. This turbulent episode made me realize that we have rather limited knowledge about investor behavior in financial markets. And it sparked my interest in conducting research in behavioral and household finance.  
When did you know you wanted to be a professor?
I decided to pursue an academic career a couple of years after I started to do my PhD in finance. I very much enjoy the process of creating new knowledge through research; I am also very grateful for the opportunity to educate younger generations and make a positive impact on their lives.
 What are you most looking forward to during your first year at Dyson?
I very much look forward to becoming an integral part of the Dyson School and the SC Johnson College. I am very excited about meeting with new colleagues and all the students!