Meet our New Faculty: Deirdre Snyder
Deirdre Snyder is a lecturer in marketing and management communication at Nolan.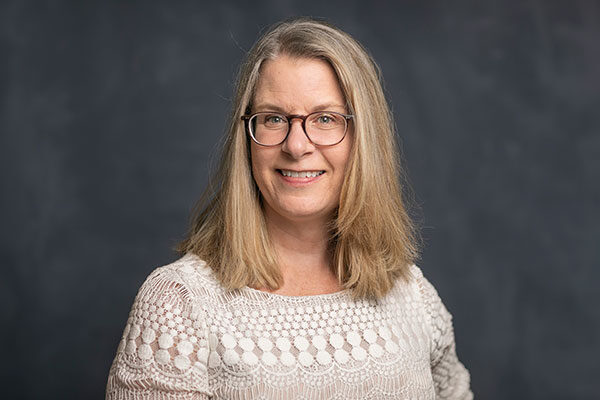 Meet Deirdre Snyder, one of the newest faculty members from across the Cornell SC Johnson College of Business. Snyder earned her PhD in organizational behavior at the Kenan-Flagler School of Business at the University of North Carolina. She joins the Cornell Peter and Stephanie Nolan School of Hotel Administration from the Providence College, where she was an associate professor of management and taught undergraduate and graduate courses in organizational behavior, human resources, leading and managing, and negotiations.
Learn more about Snyder's areas of expertise, research focus, courses she will be teaching, and other interests in this Q&A.
Deirdre Snyder | Lecturer in Marketing and Management Communication | Nolan School
What are your research and teaching areas of focus?
I study the impact of loneliness and belonging at work, team accountability, social growth mindsets, and boomerang employees. The hospitality industry offers an interesting opportunity to explore boomerang employees as some organizations may have laid off workers during the pandemic and are rehiring them as people return to travel and dining out.
What class(es) will you be teaching this year?
I'm teaching HADM 1650: Business Writing for Hospitality Professionals.
What attracted you to the Cornell SC Johnson College of Business and to the Cornell Peter and Stephanie Nolan School of Hotel Administration, specifically?
I worked at the Samuel Curtis Johnson Graduate School of Management as an assistant director of public relations from 2006 to 2009 before going to UNC Chapel Hill for my PhD, so this is really a homecoming for me. I'm a boomerang employee! 
I'm excited to be teaching business writing because it combines my love for teaching with my experience as a communications professional. I'm looking forward to teaching freshman because I get to be part of their foundational experience at Cornell. I hope to help them learn skills they will carry with them throughout their years here and well into their careers. 
When did you know you wanted to be a professor?
This actually happened when I was working at the Johnson School the first time. As the assistant public relations director, I read and summarized faculty research into press releases and pitches for the business press. This was when I realized there was a science to what I had been doing for the last 15 years as a communications professional. I wanted to combine my passion for communications with the science behind getting employees to speak up. Over time, my interests shifted from employee voice to emotions and belonging at work. 
What are you most looking forward to during your first year at the Nolan School?
Getting to know the students! One of the things I love about teaching is getting to know the students and watching them evolve over the course of the semester. I'm also really looking forward to getting to know my marketing and communication colleagues. I've only been here a short time and they are already so welcoming. 
What's the best book you've read this year?
The best book I read this year is Cloud Cuckoo Land by Anthony Doerr. Doerr somehow manages to interweave characters from the past, in 15th century Constantinople, at a library in present-day Idaho, and in the future, on an interstellar ship called Argos—all through the mythical telling of Aethon's adventures in Cloud Cuckoo Land. It is brilliant and magical and well worth your time. 
What do you do to recharge?
I'm a huge fan of my Peloton bike! If you know, you know. Let's ride together – I'm DiGS124.  
Learn more about Deirdre Snyder on her faculty page and LinkedIn.