Bringing Sustainability to Buildings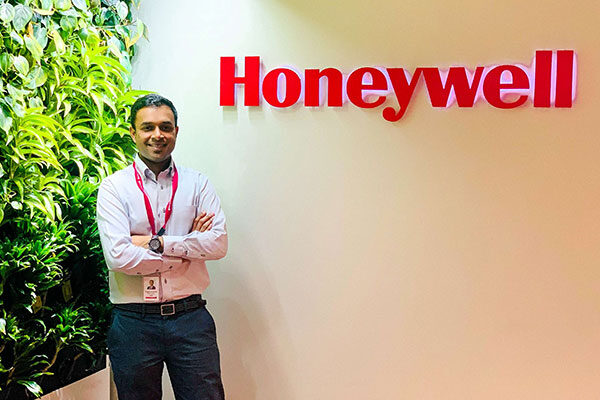 By Raghu Reddy, MBA '23
According to the International Energy Agency, buildings are responsible for nearly a third of the global energy consumption and nearly 27 percent of energy-related emissions comes from lighting, heating, and cooling operations. Yet the world has traditionally focused on industrial, energy, and transportation sectors to cut down global emissions and overall energy consumption, while the impact of buildings has gone unnoticed.
These emissions can no longer be ignored. As a result, governments and corporations are flooding the market with financial incentives and innovative technologies to spur improved building energy efficiency. While this elevated awareness addresses a major issue to combat climate change, the final step to a solution lies with the people. Being aware of how each one of us has a responsibility to contribute to this issue will significantly help in achieving a sustainable future.
From shipbuilding to real buildings
I am pursuing an MBA at the Samuel Curtis Johnson Graduate School of Management to transition from an engineering role in the shipbuilding industry to a business strategy role in an organization committed to innovating technologies crucial for sustainability. Joining both the Energy Club and Sustainable Global Enterprise Club was the first step I took to venture into the world of sustainable business. Following this, I was accepted into the Environmental Finance and Impact Investing (EFII) Fellows Program, which increased my understanding of sustainability from a business perspective in various industries.
As my career goals became clearer and more targeted towards sustainability, I joined Honeywell's commercial leadership summer internship at Honeywell Building Technologies (HBT). Preceding my internship, I had conversations with a director of strategy at HBT and expressed my interest in sustainability-related undertakings. The flexibility in choosing assignments of interest landed me a project under the newly established Sustainable Building Technologies (SBT) business unit. Throughout the ten weeks at SBT, I focused on developing go-to-market strategies for scaling the business, bringing Honeywell's 100-year expertise in buildings to nearly all sectors of the built environment, from schools to factories.
Throughout my internship at Honeywell, I primarily focused on two tasks. The first was to understand and leverage government policies and funding to improve energy efficiency and reduce emissions. Secondly, I evaluated the value chain of heating and cooling systems and identified opportunities for a successful market entry.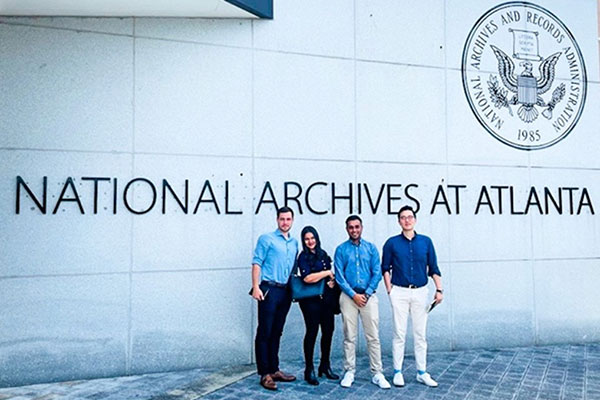 A new age of energy
It is unprecedented that governments are aggressive in policymaking and announcing funds for combating global warming, with vast sums of money being put towards energy efficiency. Recently, the United States Congress enacted a $1.2 trillion package under the Infrastructure Investment and Jobs Act (IIJA), of which $550 billion was allotted to new programs focusing on areas such as clean energy, climate change, transportation, and electric mobility. The European Union has also set ambitious Net-Zero Targets and has rolled out nearly 1.8 trillion Euros under the Multi-Annual Financial Framework and the Recovery & Resilience Facility, a third of which is diverted towards building performance and energy efficiency directives. Organizations and regulatory bodies are now developing detailed guidelines to implement programs that will effectively utilize these funds through renovating building spaces, innovation in cleantech, and achieving environmental awareness on a global scale.
Heat pumps are one of the innovations I focused on during the second half of my internship. These are devices that utilize the refrigeration cycle to transfer external thermal energy to indoor spaces. Currently, heating and cooling systems contribute nearly 15 percent of global energy consumption and over 6 percent of global greenhouse gas (GHG) emissions. Due to their energy efficiency, heat pumps have become a popular alternative in recent years. They can reduce energy consumption by half and GHG emissions by two-thirds, the systems typically being two to five times more efficient than conventional heating systems.
However, with rapid innovation in competing technologies such as Variable Refrigerant Flow, Variable Speed Compressors, and cold-climate refrigerants, manufacturers have been forced to continuously improve heat pumps. Yet due to recent geo-political issues and the energy crisis, heat pumps are more in demand, making them a valuable product for Honeywell.
Reflection
Direct exposure to senior leadership, conversations with customers, and collaboration with key personnel across the organization helped me quickly adapt to this new industry. As I dove deeper into these projects, I grew to understand the current capabilities of Honeywell within the industry, along with the obstacles they face. Ultimately, these resources and gained knowledge enabled me to provide actionable strategies for Honeywell to deploy sustainable technologies that will improve the company's intrinsic value, benefit the customers, and help reduce buildings' emissions.
Overall, my experience at Johnson and the opportunity at Honeywell have helped me achieve the goals I set for myself: to start a professional career in the U.S., pivot from an engineering role towards business development, and expand my industry exposure beyond shipbuilding. I am grateful to have achieved all of these while focusing on sustainability, and this motivates me to continue exploring opportunities in the future to positively impact in the world we live in.
Raghu Reddy, MBA '23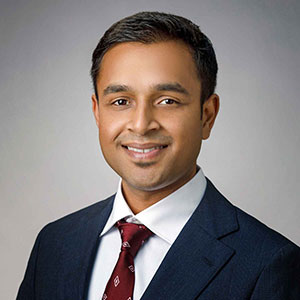 Raghu Reddy is a class of 2023 Two-Year MBA student at Johnson, where he has focused on corporate finance and sustainable global enterprise in order to learn about organizational strategy and how it can be used for deploying sustainable technologies. Prior to attending Johnson, he studied ocean engineering and naval architecture at the Indian Institute of Technology Kharagpur, and was a senior naval architect at Mitsubishi Heavy Industries Japan, where he specialized in commercial and passenger ships, along with the marine sector's cleantech products.