Ad Tech Manager Illianna Acosta Believes in Supporting and Elevating Others
Celebrating 10 Under 10 honoree Illianna Acosta, MBA '17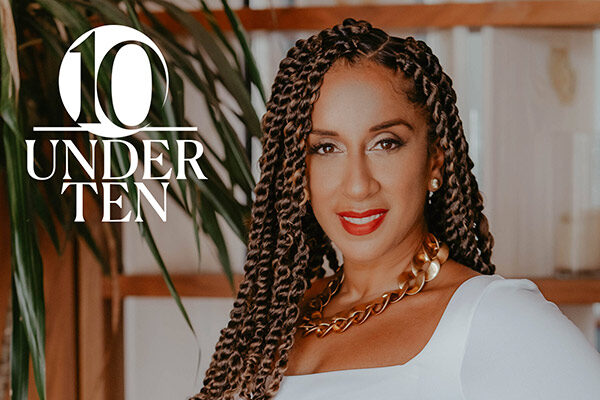 A senior manager with more than 20 years of professional experience in advertising technology, sales, and building partnerships; a champion for Hispanic women and other underrepresented groups; and an inspirational speaker dedicated to equipping people with effective career tools, Illianna Acosta, MBA '17 (Executive MBA Metro NY) is one of the 2022 10 Under 10 Notable Alumni honored by the Johnson Recent Alumni Council (JRAC).
Acosta is a senior manager at LinkedIn, where she leads a team focused on establishing and growing global marketing partnerships that accelerate innovation, revenue, and customer growth. She is also global cochair of Hispanics of LinkedIn Alliance (HOLA), an employee resource group, and she serves on the national board of 100 Hispanic Women, where she says she "invests in my immense passion and commitment to helping underrepresented groups to best position and market themselves to elevate their professional career." In addition, Acosta is a startup advisor and copresident of the Johnson Club of New York.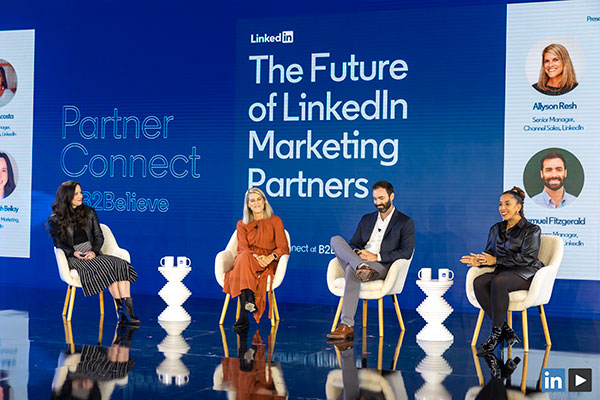 Acosta is an active speaker on a variety of topics that share a common theme: equipping individuals with the tools they need to thrive at work. Specific topics she speaks on include: diversity, equity, and inclusion; developing employee resource groups; career development; imposter syndrome and burnout; unlearning limitations; pushing beyond societal norms; and owning your voice.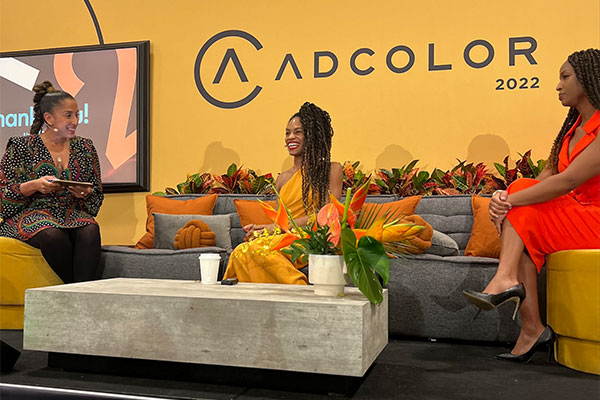 Acosta hails from New York City and now splits her time between New York City and Miami. Her favorite quote is from Maya Angelou: "People will forget what you said, people will forget what you did, but people will never forget how you made them feel."
Learn more about Acosta in this Q&A.
Committed to helping others make the most of their careers
What drives your commitment and focus in your professional career?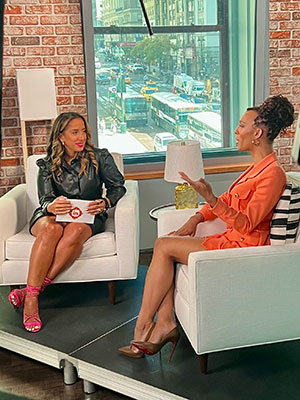 Acosta: What drives my commitment and focus is knowing that I have the power to positively influence and impact people's lives in a way that will help elevate their careers and their personal and professional development. With every different hat I wear, I feel like I am walking and living in my purpose—and there's still so much more to go!
What inspires you to dedicate your time and energy to this community service? What impact do you want to have in the world?
Acosta: You never know the impact just one person can make on another person, company, community, or the world.
"Be the change you want to see," is a quote I often say to myself and others. There is always more that each of us can be doing to support and elevate others, even in the smallest ways. Whether doing work with the 100 Hispanic Women, leading a 40+ employee resource group leadership team to serve our growing Latino community in and out of LinkedIn, or speaking at conferences and companies, I aim to give a voice to those who have been historically marginalized.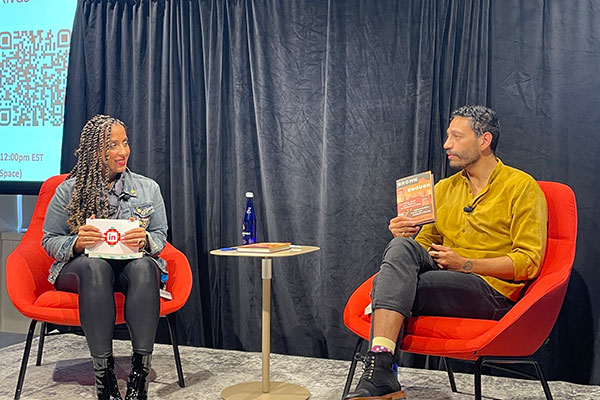 What drives your continued engagement with and contribution to the Cornell community?
Acosta: Among the reasons I decided to attend Cornell was to build a network that expands beyond city and state borders; to have the opportunity to create and build on new and innovative ideas; to learn from the most knowledgeable professors; and to build community. Because of this, I have decided to continue my commitment to Cornell in driving forward initiatives and community-building opportunities as the copresident, along with Erica Laudon, MBA '04, of the Johnson Club of New York.
What does being selected for the Johnson 10 Under 10 Notable Alumni list mean to you?
Acosta: It is such an incredible honor to be selected as one of Johnson's 10 Under 10 Notable Alumni and be counted among such an esteemed group of professionals and experts in their fields. As a first-gen Latina and the first person in my family to earn an MBA, I am deeply humbled to be selected out of the thousands of alumni that have crossed our Johnson doors. I feel a sense of pride and responsibility to represent my community and the Executive MBA Metro NY class of 2017 with this honor.
What are the most valuable things you learned at Johnson that have helped you in your career?
Acosta:
Prioritization is key.
Together we can go so much further.
Relationships matter more than you know. Relationships don't exist just while you're in the classroom. In the Executive MBA Metro NY program, I was able to build relationships with some of my peers that will last a lifetime.
There is always more to learn and more ways to grow. Always approach things with a growth mindset.
When you're in the program, the days and months feel incredibly long, but it's all over with in the blink of an eye. Soak up every second of the experience!
Did any particular faculty member(s) influence you on your chosen career path?
Acosta: From the very first day, Risa Mish [professor of practice of management] had a positive influence on my experience during the program—an influence that has lasted long after I walked out of those doors. She taught me valuable life lessons and critical thinking skills that I carry with me every day in all I do.
Describe a challenge you encountered as you built your career and how you overcame it.
Acosta: Overcoming imposter syndrome is one challenge I have experienced. I started to overcome this challenge when I stopped comparing my journey with others, started setting realistic goals, stopped striving to "perfection" over "done and good enough," realized my own value and worth, and invested in growing and developing new skills that will help me to be more successful in my roles.
What is the proudest moment of your career or of your personal life?
Acosta: The proudest moment of my personal life and my career is the moment I felt professional wearing my curly hair, owning my voice, freely expressing myself at any table and in any room, and no longer experiencing imposter syndrome or having to code-switch to feel a sense of belonging. It has positively impacted my productivity, my creativity, my mental health, and how I show up with and for others.
What do you do to recharge?
Acosta: I take some time away from work and personal commitments to reset and recharge, usually by traveling to a different city or country. I practice meditation during the week, journal, work out, and practice self-care regularly.
What do you wish you'd known as a Johnson student and what advice would you give to Johnson students today?
Acosta: I wish I would have realized just how powerful the Cornell global alumni network really is! I have made life-long friendships, connections with new and old students, and still stay in touch with some of my former professors. My advice to students is to leverage your Cornell network. You'd be surprised at just how many are willing to lend a helping hand—whether to make a new connection, make a referral, help you learn a new skill, or more. We're all in this together. Go Big Red!