Meet Our New Faculty: Kelly Posenau
Kelly Posenau is an assistant professor of finance at Johnson.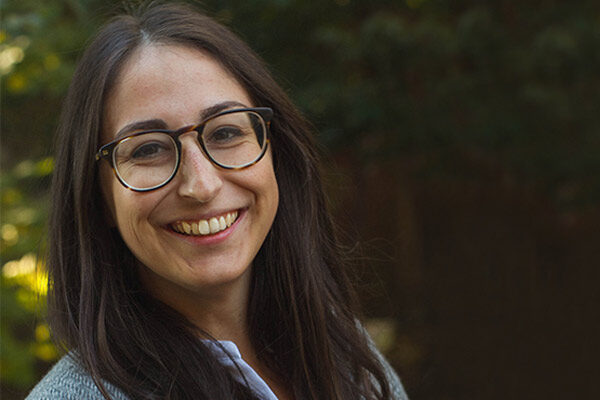 Meet Kelly Posenau, one of the newest faculty members from across the Cornell SC Johnson College of Business. Posenau earned her PhD in finance from the University of Chicago Booth School of Business. Learn more about Posenau's areas of expertise, research focus, courses she is teaching, and other interests in this Q&A.
Kelly Posenau | Assistant Professor of Finance | Johnson
What are your research and teaching areas of focus?
My research interests are in empirical corporate finance and public finance, with a focus on financial intermediation, sustainability, and municipal debt markets. My teaching area of focus is valuation and corporate finance, although I have experience in accounting and corporate governance as well.
What class(es) are you teaching this year?
I am teaching Managerial Finance.
What attracted you to the Cornell SC Johnson College of Business and to the Samuel Curtis Johnson Graduate School of Management, specifically?
I was originally attracted to Cornell SC Johnson because of the finance area faculty, who are all world-class researchers. I was interested in the Graduate School of Management specifically because of the opportunity to interact with Cornell's MBA students. I am as interested in learning from students about their own professional experiences as I am in teaching.
What first sparked your interest in finance?
I have been broadly interested in how the financial system can affect the lives of average people since the global financial crisis. I began studying local government financial structure both because local governments are distinct from businesses and because they have a direct effect on most people's lives. My research has also expanded to consider the ways in which the financial system can help address increasingly urgent global problems, such as climate change.
What's the best book you've read this year?
For fiction, Deacon King Kong by James McBride. For nonfiction, The Power Broker by Robert Caro.
What do you do to recharge?
When the weather is nice, I recharge by being outside (either hiking, or lounging and reading). Otherwise, I like to hang out with my cat.
 Learn more about Kelly Posenau on her personal website as well as her faculty page.