Meet Our New faculty: Nur Kaynar
Nur Kaynar is an assistant professor, operations, technology, and information management at Johnson.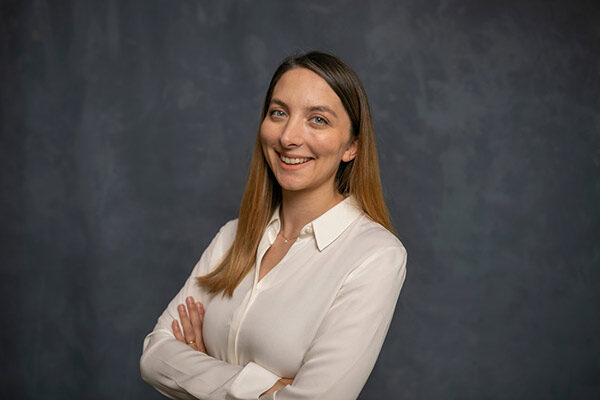 Meet Nur Kaynar, one of the newest faculty members from across the Cornell SC Johnson College of Business. Kaynar earned her MS in industrial engineering from Bilkent University and her PhD in decisions, operations, and technology management from the Anderson School of Management at the University of California, Los Angeles. Learn more about Kaynar's areas of expertise, research focus, courses she is teaching, and other interests in this Q&A.
Nur Kaynar | Assistant Professor of Operations, Technology, and Information Management | Johnson
What are your research and teaching areas of focus?
My research is at the intersection of causal inference, economics, and operations. I am interested in developing data-driven models that combine statistics, optimization, and machine learning to make better policy decisions.
What class(es) are you teaching this year?
I am teaching Introduction to Python for Business. Python is a widely used programming language for analyzing data-rich business problems. This course will present an opportunity to cover the basics of programming with Python while touching upon various kinds of real-world applications.
What attracted you to the Cornell SC Johnson College of Business and to the Samuel Curtis Johnson Graduate School of Management, specifically?
When I first visited the campus, I was fascinated by Johnson's engaging and respectful culture, which is fundamental for successful interdisciplinary collaboration. This commitment to keeping the door open for interdisciplinary collaboration is why I want to be here.
What first sparked your interest in causal inference, economics, operations, and technology?
When I first started working on developing optimization-based causal discovery methods, I needed to melt together different perspectives from operations, econometrics, and computer science. I found this very challenging, exciting, and rewarding. I believe this was my "aha" moment when I realized I should keep exploring interdisciplinary territories.
What are you most looking forward to during your first year at Johnson?
Many things! I am very excited about having new collaborations, starting to teach, meeting new people, and exploring the beautiful campus!
What do you do to recharge?
Running outdoors and cooking are my favorite activities to relax.