SC Johnson College Launches Sustainable Tourism Course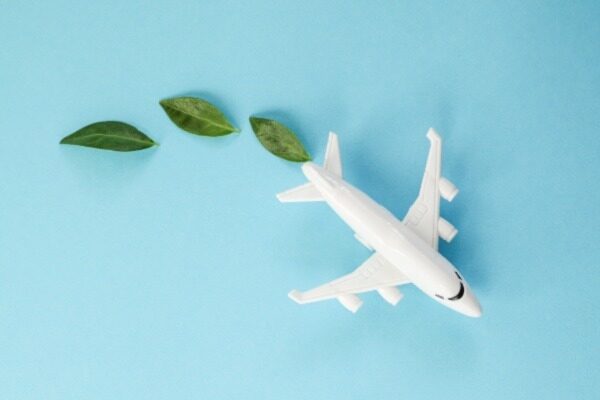 Cornell SC Johnson College of Business is pleased to announce the launch of a comprehensive 40-hour course called "Sustainable Tourism Destination Management."
This dynamic and fully digital course aims to train global hospitality and tourism professionals in using sustainable practices across all areas of the tourism industry. It was developed as a follow-up to a 2019 report from SC Johnson College and the Travel Foundation. The report, Destinations at Risk: The Invisible Burden of Tourism, highlights a gap in fostering the talent, capacity, and leadership needed to manage the greener, more resilient and equitable destinations of the future.
The course is designed for business leaders, urban planners, sustainable development professionals and municipal government employees. It is particularly suited to destination management organization professionals and others working in hospitality, tourism or related fields.
Set entirely online, it is available at the eCornell online platform, offering a challenging and engaging learning experience. The program provides essential skills and tools that can be applied with immediacy in the workplace, covering areas such as governance, community engagement, impact management, data monitoring, and climate action planning. Graduates who fulfill all course requirements will receive a Recognition of Achievement from SC Johnson College of Business.
"A new generation of thinking is required to move away from simply promoting tourism and creating demand for destinations. Our work on the Invisible Burden, the unaccounted for costs to manage tourism, demonstrates that tourism is frequently undermining the quality of the environment and socio-cultural systems of the people and places where tourism development is the most common, without inclusively building local value chains or investing in the very assets the tourism industry depends on," said Principal Instructor and Managing Director of Cornell's Sustainable Tourism Asset Management Program (STAMP), Megan Epler Wood.
"Many destinations recognize a different approach is needed, and new forms of management and governance are included in the course materials. This course will equip up-and-coming destination managers with practical strategies and data management systems to measure and protect their vital social and environmental assets, lower greenhouse gas emissions, incorporate inclusive methods for regional economic development, and build efficient, resilient destinations of the future," said Wood.
The course was developed with support and collaboration from the Travel Foundation and the Deutsche Gesellschaft für Internationale Zusammenarbeit (GIZ) on behalf of the German Federal Ministry for Economic Cooperation and Development.
At least 1,000 course participants will receive funding to offset the cost of the program and enable greater participation from target countries where affordability might be a barrier. This funding assistance process will be administered by the Travel Foundation.
"This course provides the foundation that future destination managers will need to tackle the big challenges and increased uncertainty wrought by climate change and deepening imbalance in the visitor economy," said Jeremy Sampson, CEO of the Travel Foundation.
"It's been great to continue our partnership with Cornell and support the process of developing the course content, and to partner with the UNWTO as we identify the 1,000 recipients of funding assistance, who would not have otherwise had the opportunity to enroll."
To find out more about the course please visit: ecornell.cornell.edu/world-tourism
See related article here: Reducing the "invisible burden" of overtourism | Cornell Enterprise