Park Perspectives: Start asking "why"
Discovering the value in purpose-driven leadership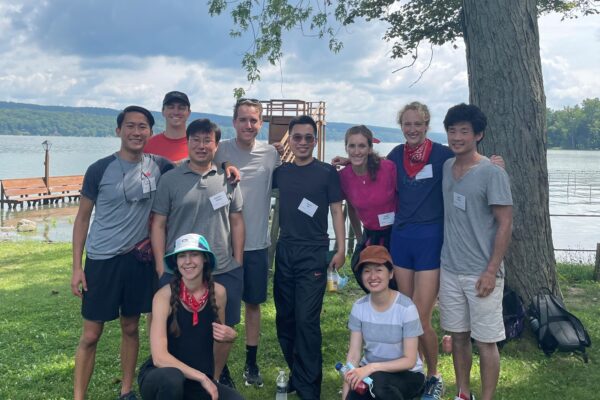 by Colin Anderson, MBA '23
"Why are you here?"
Even before the MBA journey begins, prospective students are constantly asked "why." Why an MBA? Why Cornell? Why now? And the introspection doesn't end there—the next two years in the MBA program will be filled with interesting business cases to discuss and new friends to meet, but also with a never-ending parade of "whys." Why this specialization? Why this career path? Why this firm?
It can be easy to brush these questions off, to keep responses on the surface level. But it's so much more valuable, and so much more difficult, to fully consider the question at hand. In the hustle and bustle of day-to-day life, it's easy to forget to slow down and ask the foundational question of purpose: "Why are you here?"
Making active tradeoffs
MBA programs are filled with smart and driven people, all coming together to learn and grow. Two years seems like a long time on that first day of class, but it goes by fast. Aside from the job search, there are classes, clubs, networking, socials, and mentoring. And the MBA program itself is a microcosm of the real world—after graduation the opportunities themselves may change, but the constant demands on our time will only increase.
With so many opportunities at any given time, tradeoffs must be made. These choices may be active or passive, but the choice will be made either way—not making a choice is still a choice. This key question on purpose defines how we will spend our time, and our lives. The real question is whether or not you want to take an active part in choosing.
Define your values—a case study
Defining purpose can be a tricky thing. Let's take the MBA job search as a case study.
If you ask many MBA students, they'll tell you that their purpose in returning to school was to "get a job." But jobs, and careers, can serve vastly different purposes to a prospective candidate. Even within the MBA job search, there are many potential purposes and values that might be prioritized. As I considered my own job search alongside my peers, there was a wide range of value drivers behind the MBA recruitment decision, even within the same target industry:
Mastery: Building comprehensive skills in order to excel in a particular subject area
Industry: Valuing the hard work in itself
Challenge: Taking on difficult tasks and problems
Service: Being helpful to others in an impactful way
Prestige: Holding a job with a well-known and well-regarded firm and position
Novelty: Appreciating changes to new clients, products, and teams
Autonomy: Choosing a career path that allows for self-determination
Safety: Feeling confident in a steady income to provide for a family
Most likely, you're looking for some combination of all of these in a particular career. And the many potential jobs recruiting on-campus are offering some other combination of all of these as well. In class, we talk about strategic fit as a key driver of firm success. The job search is no different—recruiting companies give many opportunities for students to get to know them, but it's impossible to understand and assess potential fit without understanding yourself. Do you value prestige over safety? Industry over mastery? The answers to these questions, your own relative preferences, will determine which career path, and which firm, will be best for you.
A key tool in defining your purpose is self-reflection. Think about your past roles, teams, and work. What energized you? What made you dread getting out of bed in the morning? At Johnson, we talk about "non-negotiables"—what are the things that you absolutely cannot live without? Apply these questions to your personal life, and then to your career. Figure out what is most important to you, and then use that purpose to guide your decisions.
Lead with purpose
Purpose can help us to guide our own lives, but it's also tremendously valuable as a leader of teams and organizations. As leaders, we are asked to influence others towards accomplishing a common goal. But how should leaders define that goal? Success means something different to everyone. There are a myriad of helpful frameworks ready to resolve this conundrum—the SMART framework, for example, says that goals should be specific, measurable, achievable, relevant, and time-bound. Useful in defining clear, mutually understood, and accountable goalposts? Absolutely. Inspirational to the team working towards them? Not so much.
Instead of starting with the goal, start with the purpose. It could be a passion for innovative products (novelty), a drive to solve the world's toughest problems (challenge), or a relentless focus on meeting customers' unmet needs (service). Who would you rather work for—the leader aiming to improve division revenue volume 2 percent year-over-year, or the one passionate about creating innovative products that surprise and delight their customers? Start with purpose, and the goals will follow. Leadership is first and foremost about people, and people are motivated by vision and purpose, not well-structured SMART goals. Goals alone are necessary but not sufficient for effective leadership.
About Colin Anderson, MBA '23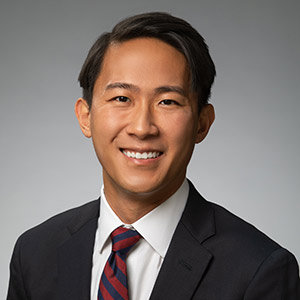 Colin Anderson is a second-year MBA candidate in the Two-Year MBA program at Johnson. Before business school, he worked at the Ford Motor Company in a variety of roles, including engineering, operations, and strategy. After graduation, he will be joining Bain & Company in New York City. Colin holds a BS in aerospace engineering from Ohio State University.