Park Perspectives: Living Inclusivity
By Derek Ju, MBA '24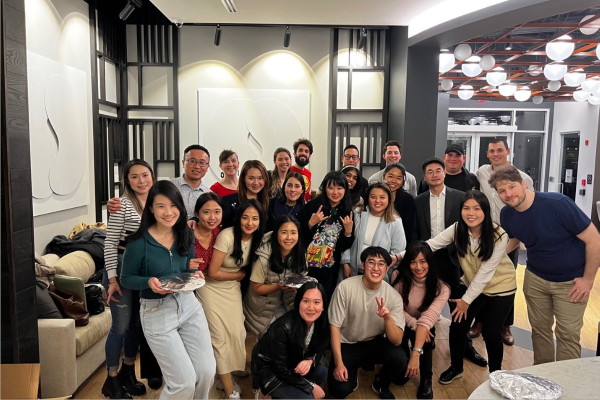 I'm a first-generation Chinese American born to Chinese immigrant parents. I lived in Texas my whole life and was taught from a young age to hide my Chinese culture as much as possible in public and strive to be "white." I despised my cultural identity for so much of my life and felt second-class in so many different spaces.
It took me until my senior year of college to be proud of my identity. The main reason that brought me to Johnson was that it truly gave me the opportunity to be around people who are diverse in thought and background, and be true to myself in a city where there's truly no distractions. Two and a half months into my first year, I can gladly say that I have grown as a leader and a person because of the amazing, diverse friendships I've made. This comes down to inclusivity.
Inclusivity at Johnson
I feel that there are a lot of people who misunderstand what inclusion means, especially in an MBA space. Inclusion isn't just a numbers game. It's not about trying to fill a quota. Inclusion means creating spaces where people feel can feel safe and don't need to put up a wall in fear of being hurt like they have in the past. Inclusion means self-reflecting and understanding who we are, being humble, and listening to the people around us. It means being okay with the fact that we don't understand everything, that people's life experiences are different and should be celebrated. Inclusivity is not just about bringing people to the table; it's about making sure everyone's voices are heard at the table.
At Johnson, inclusivity means taking time to celebrate our different identities. During my MBA recruiting process, I loved the Johnson Inclusion Summit and could see how the Johnson community and the Office of Diversity and Inclusion cared about all people, made efforts to empower those with no voices, and encouraged vulnerability. Attending it this year in person was even more enjoyable, as I was able to see Johnson's vision of inclusivity in action through the prospective students invited to Ithaca for the event, the guest speakers, and the student-led hospitality we provided to visitors. Going off of that, Johnson does an amazing job of treating students like peers to its faculty and admissions. Admissions and faculty are not enigmas to us, and the door is always open. Johnson Student Council has real impact to create change on campus due to this trust. I'm extremely lucky to be Student Council co-president this year and cannot wait to see how we build allyship within Johnson.
Courage at Johnson
Within the past few months at Johnson, I have been able to be a part of so many different spaces to grow. Because of my background and upbringing, I made it a goal at Johnson to seek allies and tell my story. For so long back in Texas, every time I tried to bring up the pain of my Asian American experience, I was met with deaf ears and no engagement. At Johnson, people listened, they engaged, and most importantly, they shared. They shared their stories and were vulnerable. I have become close friends with people that, before Johnson, you'd never catch me at the same bar with. In this small city, I found belonging and the feeling of being wanted.
Courage is one of the four principles of leadership at Johnson, and is, in my opinion, the most difficult to live out. It's easy to show compassion in the moment when we're talking to others. Are we just as willing to speak up to defend them when they are not there? Are we willing to take a stand to make sure others around us understand how diversity affects all of us, to create spaces on campus (and later on in the workplace) where people can feel safe? Allyship is hard because it requires courage. Does every MBA student at Johnson come in as an ally? No. Will every student come out of these two years as an ally? Hopefully! Even if it doesn't happen, the least we can do in these two years is create more spaces of inclusivity and allow people the ability to start thinking outside of their comfort zones by being around people who are not like them.
One of the best opportunities we receive as first-years to work on this is within our core teams. These groups of five are created through an algorithm that puts us together with people from very different backgrounds. We work within these groups for every major assignment in our first semester. So much of working together in these teams comes down to understanding each other as people. Early on, our core team made sure to create the space to hang out outside of class and get to know each other and build trust. Through this core team experience I have learned so much about what it looks like to lead and work in a diverse team and it all starts with trust. Our team cares about each other and calls one another out, positively reinforces one another, and gets things done despite our busy schedules.
Creating this kind of trust and change requires courage and effort. I'm so proud to see my classmates not only join unfamiliar spaces but also step up to create new ones. People created events that weren't only centered around drinking to make sure everyone could have fun. Just a few weeks ago, I hosted a Chinese dumpling-making event, and the diverse turnout was amazing! I remember taking a step back and having the biggest smile seeing everyone working together to prepare ingredients, fold, and cook dumplings. Classmates were teaching each other how to fold together, having conversations around Chinese culture, and hanging out with each other outside of a classroom setting. It's so refreshing to see so many people within the Johnson community willing to try new things, understand different cultures, and support each other.
A constant journey
I have truly enjoyed my time at Johnson so far and met such amazing people who are different from me. Does that mean Johnson has it all figured out? Or that I have it all figured out? Not even close. There is so much more we can do to make Johnson into a truly inclusive program, where people can feel safe.
At the same time, at Johnson, you're not alone. I have met people who will stand up for me when I'm not around and have spoken up when others won't. I have seen so many of us be vocal about the diverse, inclusive community we want to see continue to develop at Johnson, how we want to create it, and the support we have received from admissions.  I can't wait to see the positive change that our class will create both in Johnson and in our workplaces in the future!
About Derek Ju, MBA '24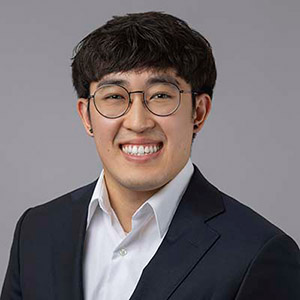 Derek Ju is a first-year MBA candidate in the  Two-Year MBA program at Johnson. Before business school, he worked as a solutions architect at Amazon Web Services, acting as the technical resource for sales to help customers better understand the cloud. Ju supported companies on the East Coast that created public-sector cloud solutions. Ju has a BS in electrical engineering from the University of Texas at Austin.