Samuel Cho is a Digital Transformation Leader who has a Passion for Connecting People
Celebrating 10 Under 10 honoree Samuel Cho, MBA '20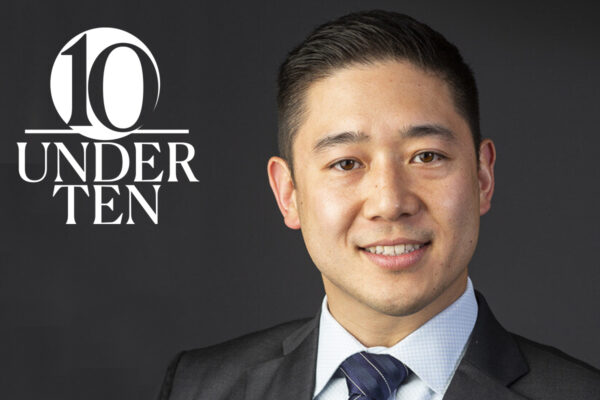 A financial services executive in product management with expertise in the safe handling of data, a digital transformation leader, and a volunteer with a passion for building relationships through community outreach, Samuel Cho, MBA '20 (Executive MBA Metro New York) is one of the 2022 10 Under 10 Notable Alumni honored by the Johnson Recent Alumni Council (JRAC).
Cho joined JP Morgan Private Bank as the global head of client information product "to better serve wealth management and private bank clients by streamlining the safe and secure handling of sensitive information," he says. He was previously a partner at NextGen Venture Partners, he worked in strategy and operations for enterprise data at Bloomberg, and he has held roles as product manager and program manager in the financial services industry.
Cho hails from Bergen County, New Jersey, a place he still calls home. His favorite quote is from lawyer, speaker, and author Bob Goff: "That's what love does—it pursues blindly, unflinchingly, and without end. When you go after something you love, you'll do anything it takes to get it, even if it costs everything."
Connecting people and leading digital transformations
What drives your commitment and focus in your professional career?
Cho: I stumbled into financial services and technology after studying psychology as an undergrad.  But after building solutions within financial services (specifically, "Know Your Customer" and anti-money-laundering regulations) and leading large-scale digital transformations at top-tier technology companies, I sensed a strong vocation for mediating relationships. I have a passion for connecting people and developing high-performing teams that focus on unique problems. I'm constantly trying to create value by "growing the pie."
When I bring these four elements together (mediating relationships, connecting people, developing high-performing teams, and creating value), I have the most fun at work. And that's what it's all about: Enjoying life and work and celebrating what we create.
Inspired by a future of "what could be"
Cho: My passion for connecting people led to the creation of Grace-in-Motion, a charitable organization that serves and empowers marginalized individuals, families, and children by building relationships through community outreach, financial assistance, and educational programs.  I also volunteer at the Queens Economic Development Corporation as a mentor and judge at its annual StartUP! competition.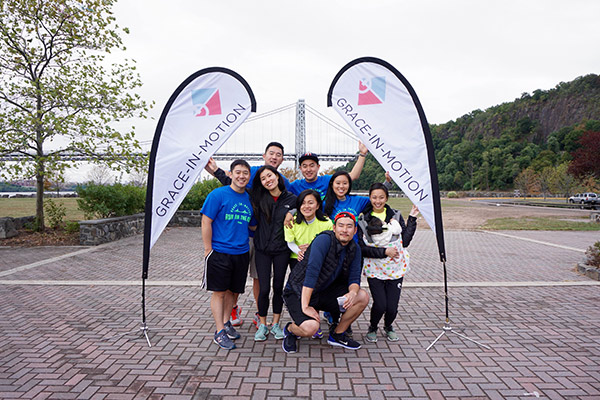 What inspires you to dedicate your time and energy to this community service? What impact do you want to have in the world?
Cho: I am inspired by a future of "what could be" and I'm energized by others with similar visions of the future. I am rooted in an entrepreneurial spirit and am constantly searching for fellow innovators. I want to help as many people as possible in this world activate their own natural abilities to thrive in their personal and professional communities, to turn every good idea into an endeavor, and to make things happen.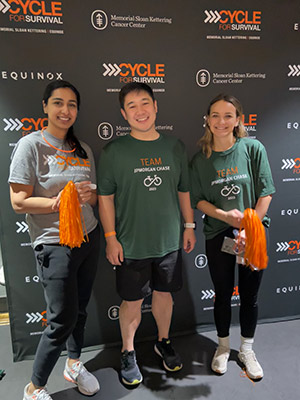 Staying connected to learn and continuously improve
Cho: As a student, I was one of three class representatives who partnered with many people to enhance our MBA experience. In doing so, I also hosted a series of dinner networking events for students and alumni in the NYC metro area. In addition, I hosted a podcast (the Koinos Podcast, one season) highlighting Johnson MBA grads pursuing their own startups.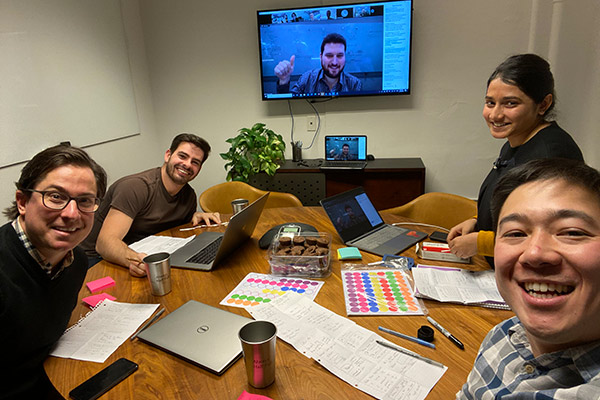 More recently, I served as an advisor to two teams in the Cornell Tech Product Studio last fall and plan to participate again this coming fall.
What drives your continued engagement with and contribution to the Cornell community?
Cho: I have a great desire to learn and continuously improve.  While the process of learning is genuinely fun for me, I am drawn to the outcomes that can be shared when the brain trust activates towards achieving a common goal. Staying connected to like-minded members of the Cornell community strengthens its platform to create, launch, and share greater wins for this world.
What does being selected for the Johnson 10 Under 10 Notable Alumni list mean to you?
Cho: It means that people are always watching each other, so I need to continuously deliver meaningful, high-quality outcomes and raise the bar!
Analytical tools and critical thinking skills
What are the most valuable things you learned at Johnson that have helped you in your career?
Cho: The congruence model, hypothesis testing, linear regression, prisoner's dilemma, financial accounting, flexibility as a business model innovation, marketing frameworks, globalization 4.0, the PVA [product, value proposition, activity set] Advanced Strategy Framework, Libby Boxes (I use it to help define key performance metrics in product management and business management), and supply chain management.
Did any particular faculty member(s) influence you on your chosen career path?
Cho: I am grateful to several professors and career coaches who influenced my career path, including:
Describe a challenge you encountered as you built your career and how you overcame it.
Cho: I used to over-communicate details in a monotone voice. To overcome this, I participated in some improv classes and remembered my time practicing facial expressions for singing performances. I also studied the importance of body language and rhetoric and realized that there is a level of showmanship required when presenting anything in front of an audience, no matter the size.
What is the proudest moment of your career or of your personal life?
Cho: The proudest moment of my career, so far, is becoming the global head of client information product at JP Morgan Chase. The proudest moments in my personal life are overcoming cancer and becoming a father to my wonderful daughter.
What do you do to recharge?
Cho: Exercising—my favorite activities include hiking and cycling—and spending quality time with family and friends. Quality time is just being in each other's presence—no distractions, no phone, no TV. For example, going to a strawberry farm to pick fresh strawberries!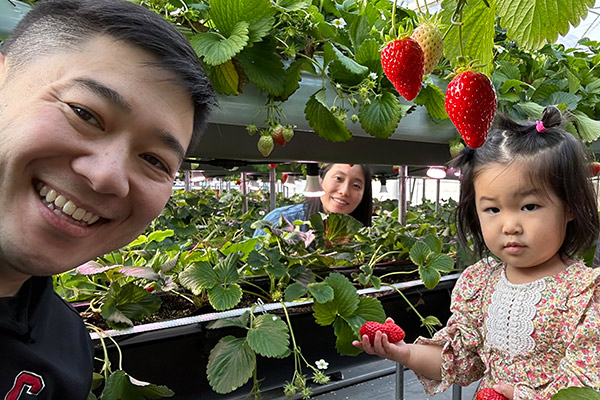 Meet someone new every day
What do you wish you'd known as a Johnson student and what advice would you give to Johnson students today?
Cho: I wish I knew how to connect with other students and alumni faster.  I would say: "Don't wait, don't be shy, reach out and connect with others and try to meet someone new every day while you're at school. All the while, build deeper, closer relationships with the ones you know you'll see more often when you graduate!"