Amped-Up About Renewables
By Ben Roche, MBA '23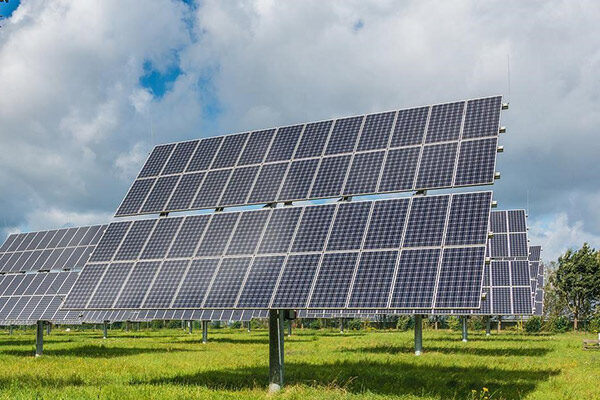 I became interested in the renewable energy industry after attending numerous events hosted by the  Sustainable Global Enterprise (SGE) Club, Cornell Energy Club , and the Center for Sustainable Global Enterprise. Through these events, I had the opportunity to meet with leaders in the industry and was excited to discover a variety of potential roles for MBA graduates at renewable energy development companies. These events and networking opportunities sparked my desire to work in the energy industry after graduating from the Samuel Curtis Johnson Graduate School of Management.
Why Amp Energy?
I began searching for potential internship opportunities after determining that I wanted to intern in the renewable energy industry. I found Amp on LinkedIn and learned that they developed, owned, and operated renewable energy projects all over the world. They were also working to build a technology platform to make energy grids more efficient. Amp seemed innovative and sustainability-focused.
After further research, I messaged a few Amp employees on LinkedIn and spoke with an analyst on their project origination team. This team member spoke highly of Amp's projects, culture, and career opportunities. He recommended that I connect with the development team's director to learn more about internship opportunities. While I was initially focused on summer internship opportunities, the director indicated that Amp would be interested having me join earlier and, after a formal interview process, offered me a part-time spring internship.
While I was a bit hesitant to take on an internship during the school year, I decided to accept the opportunity. Ultimately, the internship and SGE immersion classroom learnings complimented one another, allowing me to make greater contributions in the classroom and in my role as an MBA development intern at Amp.
Internship projects
The team I interned with focused primarily on U.S.-based community solar energy development. The team was responsible for the entire development process, including identifying plots of land in geographic regions where it may be profitable to build solar farms, obtaining land rights and permits, constructing projects, and managing the projects once they are built. I was able to learn about each stage of the development process and explored numerous job functions. I spent most of my time with Amp working on research projects, including projects that focused on renewable energy policy and M&A opportunities.
I was particularly passionate about two of the policy-related projects I completed, as they offered the opportunity to make a positive social impact. The first project focused on identifying customers that qualified to receive renewable energy at discounted rates in the state of New Mexico. Partnering with these customers provided economic relief to local communities and increased Amp's odds of winning rights to develop projects in the state. It was exciting to be part of a process that would allow people in need to access renewable energy at a reduced cost.
The second social impact-related project focused on partnering with equity eligible contractors in the state of Illinois. Equity eligible contractors are contractors in the renewable energy industry that meet specific criteria identified by state policy, including people from historically disadvantaged communities, people who were formerly incarcerated, and those who participated in job training programs, among other groups. I identified partners from these communities that had the expertise required to develop community solar and storage projects.
Both projects required an entrepreneurial approach to business development, enabled me to learn about various state policies and energy markets, and provided the opportunity to positively impact local communities.
In addition to the social impact-related projects, I also researched early-stage M&A opportunities in the state of New York. Often, smaller renewable energy developers begin the development process by acquiring land rights and obtaining permits, hoping to receive the funding required to complete the development process or to be acquired by a larger developer. I analyzed data sets to identify projects that were owned by such developers and that may be potential acquisition opportunities for Amp. Identifying these opportunities is a win-win, as it ensures that smaller developers receive payment for their efforts, enables Amp to expand their impact, and guarantees that projects reach completion and deliver renewable energy to various communities.
Reflection
The renewable industry is growing rapidly and will need talented individuals to successfully reduce carbon emissions and increase reliance on sustainable energy sources. The recent passing of the Inflation Reduction Act will only further this need. I would highly recommend interning at Amp, or a similar renewable energy company, to anyone who may be interested in pursuing a career in the renewable energy industry.
The industry is unique, with language and practices that can be difficult to grasp without direct experience. The team at Amp was focused on making sure the internship was meaningful, informative, and enjoyable. Amp, like similar renewable energy companies, still felt as though it was in a "startup mode," providing the opportunity to work in an entrepreneurial environment and build best practices, culture, and norms.
The people I met at Amp and in the renewable industry are driven, intelligent, and enthusiastic about increasing the renewable energy availability, decreasing emissions, and making the world a better place. I will look back fondly on my time with Amp and will leverage the experience to make a greater impact in whatever I choose to do next.
About Ben Roche, MBA '23 (Two-Year MBA)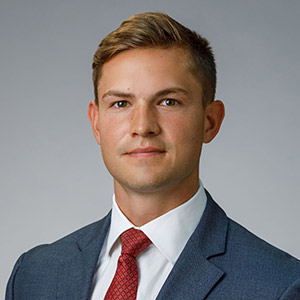 Ben Roche is an  MBA candidate and an Environmental Finance and Impact Investing (EFII) Fellow in the Two-Year MBA program at the Samuel Curtis Johnson Graduate School of Management. Prior to attending the Johnson School, Roche was a senior merging associate at Bernstein Private Wealth Management, where he served as a trusted advisor in the financial services industry, analyzed a diverse set of client needs, proposed individualized financial plans, and implemented customized investment strategies to help clients achieve their financial goals. After graduation he will join Distributed Sun.