Park Perspectives: Let the Battle of the Brands Begin
By Ben Marks, MBA '24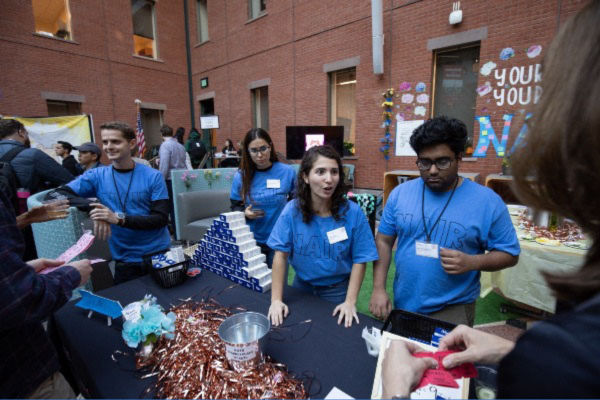 My grandfather, who just turned 102 in November, once gave me extremely valuable advice that played a significant role in my decision to pursue an MBA degree. He told me that an MBA is one of the few times in your adult life when your primary job is to learn, and he urged me not to waste the opportunity. Initially, I thought of these learning opportunities primarily through the lens of the classroom. I was excited about the chance to take classes where I had limited background like finance and marketing. Yet just a few months after starting the Two-Year MBA program at the Samuel Curtis Johnson Graduate School of Management, I've discovered that some of the most valuable learning opportunities in the MBA program take place outside of the classroom. Most recently, I experienced this while participating in the MBA marketing competition known as "Battle of the Brands."
Battle of the Brands lets teams compete in creating and executing marketing plans for real branded products. Each of five teams has two weeks to develop a marketing plan, gather survey data, consult with brand contacts, create advertisements, and design a unique booth in the Cornell's Sage Hall atrium where they would sell their product. The competition culminates at the "Sage Marketplace," an event where students and faculty are provided with a limited number of tickets to purchase the products that they are most interested in. Finally, each team presents their strategy and sales results to a panel of judges to determine the winner.
As someone with very limited marketing experience, I was excited about the opportunity to challenge myself and learn from my teammates. Each of us came from a unique background, including wealth management, engineering, and consulting. We even had a professional pianist on the team! To perform at a high level, we knew we had to collaborate and capitalize on each other's strengths.
Reaching our audience
Our product was Nair Waxing Strips from Church & Dwight. My initial reaction when I learned this would be our product was that selling waxing strips to a class that is majority male would be no easy task. [The class of 2024 is 39 percent female.] Nevertheless, our team was excited to face the challenge.
We started by thinking about the value proposition of the product and then segmented the population to identify our target audience. After discussing the product with our brand contact and running a survey of the MBA class, we realized that a critical component of our marketing strategy had to be destigmatizing conversations about personal haircare grooming.
We developed a series of ad campaigns focused on the various target segments and placed the ads in strategic locations where we thought they would be most likely to get attention, such as restrooms, classrooms, and hallways.
The next step was to design our booth where we would be selling the product. We wanted to create a safe space away from the busyness of the Sage Marketplace where students and faculty could feel comfortable spending time with us and asking any questions about their individual haircare grooming needs and preferences. We ultimately decided to create a garden party, complete with lawn games, tea, and live classical music from our very own piano virtuoso, Christopher.  After a couple late nights of planning and shopping for supplies, we were ready to start selling some waxing strips.
Learning from Our Experience
Ultimately, the marketplace was a success. Over several hours, we managed to sell out our entire inventory and had many productive conversations with both female and male customers about personal grooming.
For our presentation to the judges on the following day, we needed to summarize our strategy, results, and lessons learned. Some of the key insights we developed selling at the marketplace included:
Build trust by destigmatizing conversations: Customers, both male and female, were significantly more willing to purchase the product after engaging with us in conversations about how the product could address their needs in a better or more efficient way than what they were currently using. Unlike certain products in the marketplace, the waxing strips were less likely to be an impulse buy.
Identify use cases for each target segment: Especially for male customers, it was critical to make it clear to them how they could best use the product, such as for straggler hairs on the face and neck. In addition, some men decided to purchase the product after realizing they could gift it to their significant other.
Incorporate live demos to drive credibility: Customers were significantly more likely to purchase the product if they could witness the product delivering effective results. Luckily my teammate, Azmayeen, was willing to sacrifice a portion of his arm to the cause. Additionally, some brave customers were willing to try the product on themselves to see how it worked.
Sell an experience beyond the product: By incorporating fun elements to our booth like live music, tea, and lawn games, we were able to get a large portion of the marketplace attendees to spend time in our general area. This led to additional opportunities for my team to interact with the customers and sell more product.
Over the duration of the marketplace, attendees also had an opportunity to vote for their favorite sales campaign. For our efforts, our team won the popular vote and was the runner-up for the overall competition.
Battle of the Brands challenged me to step outside my comfort zone while providing a great opportunity to develop new skills applicable to a wide range of careers not limited to marketing. It is just one example of the many opportunities available to students at Johnson that contribute to our learning and development outside the classroom. The competition was a huge amount of fun and I encourage all future students to get involved.
About Ben Marks, MBA '24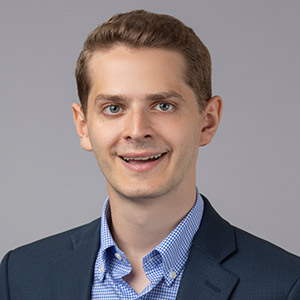 Ben Marks is a first-year MBA candidate at the Johnson School. Prior to joining the MBA class of 2024, he worked in strategy consulting at PwC Strategy& in New York City. He led strategic initiatives for numerous health insurance companies seeking to launch new products and drive deeper penetration in the market. He also worked with the PwC learning and development team on strategic initiatives to optimize trainings for 60k+ staff members. He has a BS in mathematics and economics from George Washington University in Washington, D.C.