Meet Our New Faculty: Jingwei Zhang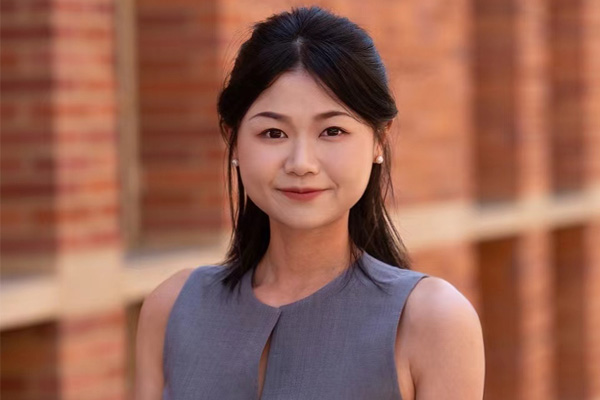 Meet Jingwei Zhang, a new faculty member from the Cornell SC Johnson College of Business. Zhang earned her PhD in technology management at the UCLA Anderson School of Management. She joins the Charles H. Dyson School of Applied Economics and Management as assistant professor of operations, technology, and information management.
Learn more about Zhang's area of expertise, her research focus, courses she will be teaching, and other interests in this Q&A.
Jingwei Zhang | Assistant Professor of Operations, Tech, and Information Management | Dyson School
What are your research and teaching areas of focus?
My research areas revolve around sustainable operations, addressing practical challenges in smart city operations and urban mobility. My research leverages a multidisciplinary approach that combines game theory, machine learning, and optimization techniques to transform data into actionable policy recommendations, ultimately promoting environmental, economic, and social sustainability.
What class will you be teaching this year?
I will be teaching Introduction to machine learning.
What attracted you to the Cornell SC Johnson College of Business and the Dyson School?
The remarkable collegiality within the OTIM area and the strong connections between the Cornell SC Johnson College of Business and industry. I am excited about the potential for research collaborations with the faculty, students, and industry leaders. I believe my research interests in sustainability align seamlessly with the goals of the Charles H. Dyson School, and I am eager to contribute and create impactful work through synergistic efforts.
What first sparked your interest in your research/area of study?
Back in my time as a PhD student in LA, relying on public transportation and biking sparked my ideas for improving these green transportation modes and, more broadly, contribute to the overall sustainability and social responsibility. With the emerging new business models and technology, I saw the immense potential in making data-driven decisions to pave the way for more sustainable and efficient cities.
When did you know you wanted to be a professor?
I have always been passionate about sharing my thoughts with others. Teaching provides me with the perfect avenue to do so. What I find most fulfilling about teaching is the mutual learning and dynamic exchange of knowledge. It's rewarding to learn the perspectives from the future business leaders at Cornell.
What are you most looking forward to during your first year?
Getting to know the community better, starting new research collaborations and teaching.
What do you do to recharge?
Playing tennis, pursuing photography, and spending quality time with my family and friends.