Meet Our New Faculty: Heather Schofield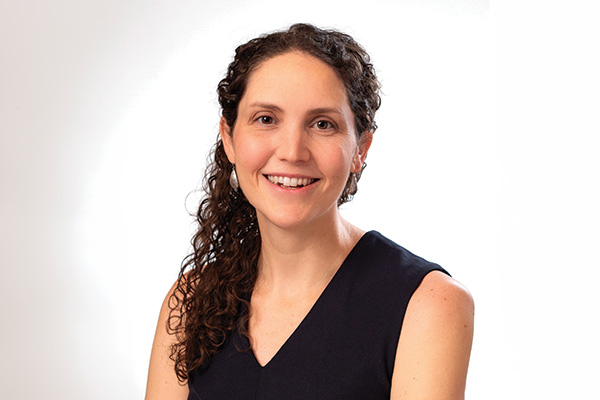 Meet Heather Schofield, a new faculty member at the Cornell SC Johnson College of Business. Schofield completed her PhD in business economics and MS in global health and population at Harvard University and previously served as assistant professor in the Department of Medical Ethics and Health Policy at the Wharton School. She joins the Samuel Curtis Johnson Graduate School of Management as assistant professor of applied economics and policy.
Learn more about Schofield's area of expertise, her research focus, courses she will be teaching, and other interests in this Q&A.
Heather Schofield | Assistant Professor of Applied Economics and Policy | Johnson School
What are your research and teaching areas of focus?
My research centers on questions at the intersection of development, behavioral, and health economics. Much of this work focuses on understanding what helps or hinders the development of human capital and makes people more productive at work.
What classes will you be teaching this year?
I will be teaching two courses. The first is a course that will be a combination of how to conduct experiments in firms and how to use data to make good managerial decisions for MBAs (title is TBD). The second is a course on economic development to PhD students.
What attracted you to the Cornell SC Johnson College of Business and the Johnson School?
I'm excited for the amazing colleagues doing interesting research, motivated and engaged students, and a friendly community!
What do you like best about teaching?
Economics can provide a clear and insightful framework for thinking through problems and making good strategic choices both in business and in life.  I love seeing the lightbulb go off for a student when they understand something they didn't before.    
What are you most looking forward to during your first year?
A lot of things so it is hard to choose. But, among them: 1) teaching a new course on how to use data and experiments to make good decisions in firms which I hope will be quite timely and relevant to many students. 2) Integrating into the Cornell community and learning more about the interesting research people are doing. 3) Being outdoors — hopefully some running, boating, and skiing! 
What's the best book you've read this year?
The Most Human Human by Brian Christian. He uses fun, witty writing and stories as he explores what sets humans and computers apart.