BaldGoddess: Empowering Women in Business and Beyond
By Oritsemolebi (Molebi) Molagbemi Adebiyi, MBA '24, and Sheryl Lee, MBA '24

Founded in 2020 by JewleKrystal Fisher, BaldGoddess aims to normalize bald hairstyles and empower women in and around the Ithaca community by offering a variety of custom designed apparel such as hats, sweatshirts, and t-shirts. JewleKrystal approached Johnson's Big Red Microenterprise (BRM) program seeking ways to increase brand awareness, sales, and financial visibility.
Through the Centre for Sustainable Global Enterprise at Cornell, BRM works with underserved entrepreneurs in the local community. Last spring, we connected with Fisher and her apparel business to explore how she could grow her business.
Drawing inspiration and strength from within
Apart from being a full-time employee at Greater Ithaca Activities Center, Fisher is also a resilient and compassionate entrepreneur and mother who advocates for natural beauty. She leads by example and boldly celebrates her bald hairstyle. Fisher shared that when she debuted her new hairstyle, many questioned if she was sick. To that, her response was, "I don't like it! It makes me feel like I'm losing (my) hair because of an illness but it's not true".
It was through Fisher's personal experience that BaldGoddess was birthed; now, she aspires to spread the message of "beauty is skin deep" to other goddesses, or, in other words, her customers. She is driven by a deep desire to create a brand that is meaningful and impactful, and she works tirelessly to make her vision a reality. Through our conversations, Fisher revealed that her long-term vision for BaldGoddess is to transition it into a family brand. But currently, her main challenge is conveying BaldGoddess's message to its audience and organizing her finances. With that in mind, we worked with Fisher to develop a strategy to reach out to a wider audience and create a financial report to identify channels that generate the highest revenue. In BaldGoddess's case, it would be pop-up shops and sales of bucket hats.
Challenges
While developing a strategy and financial report with Fisher, we quickly identified the following challenges:
Limited knowledge and access to accounting and financial management resources
Low profit margins from current merchandise sales
Reaching out beyond the current customer base on social media platforms
While Fisher has a business Instagram account for BaldGoddess, the level of engagement was low and most sales were derived from pop-up events. Furthermore, profit margins were strained due to the high costs of production and shipping fees.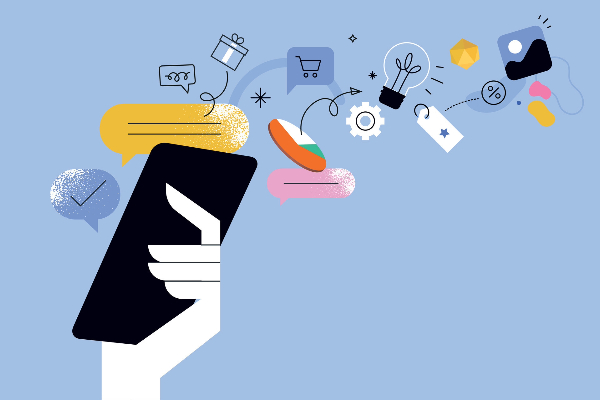 Insights lead to transformation
Our first step was to put together a list of recommendations of resources for basic accounting and financial management courses, such as Coursera and U.S. Small Business Administration (SBA). With a clear breakdown of profits and revenues, these resources provided Fisher valuable insights into the financial health of BaldGoddess and identified areas for improvement. They help track business performance over time and provide Fisher a way to communicate with stakeholders for transparency and accountability. Over the course of a few months, we provided Excel bookkeeping services that Fisher could use until she became ready to invest in an accounting software.
Keeping in mind that Fisher intends to transform BaldGoddess into a family brand, together with her we began exploring merchandise options that would incur a lower cost of production, such as DIY accessories like bracelets and necklaces, tote bags, and temporary tattoos. In Fisher's case, DIY products would also be a good way to bring the whole family together to build apparel and create meaningful memories together.
Valuing bald hairstyles
As BaldGoddess looks to empower women who carry bald hairstyles, working with organizations and nonprofit organizations that align with its values could be mutually beneficial. By partnering with these organizations, BaldGoddess could sell custom merchandise to raise awareness, with a percentage of proceeds going to them or to charities.
We identified peak periods with prominent levels of interaction and engagement on social media platforms such as Instagram and TikTok and found new ways for her to engage with her audience. We brainstormed several types of content that her target audience could relate to, such as inspirational quotes and memes, personal stories and experience, and educational content. By growing BaldGoddess's social media following and brand awareness among a wider range of people, Fisher could find ways to improve customer satisfaction and customer loyalty while simultaneously driving home her business's message.
With these strategies in mind, we are excited to see BaldGoddess transform into a beloved family brand that brings people together through self-expression and creativity.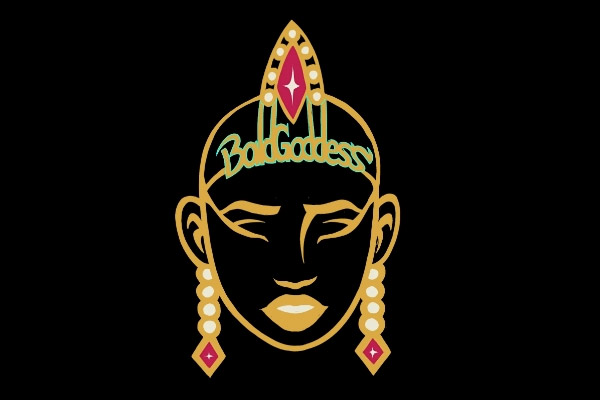 BaldGoddess Inspiration
Working with Fisher throughout the semester was an engaging and fulfilling experience! We had the opportunity to work with a passionate and ambitious entrepreneur who brings a contagious enthusiasm to everything that she does. Her dedication to the goal of bringing self-confidence to others who carry a bald hairstyle is commendable and admirable.
Our biggest takeaway from working with Fisher is her perseverance and resilience in the face of challenges and adversity. She has always found a way to navigate through challenging phases and never backed down. Witnessing her passion, determination, and relentless pursuit of success has been inspiring. Working with Fisher has been a valuable learning experience. We wish BaldGoddess continued success in the coming years and look forward to seeing the brand redefine beauty standards.
About Oritsemolebi Molagbemi Adebiyi, MBA '24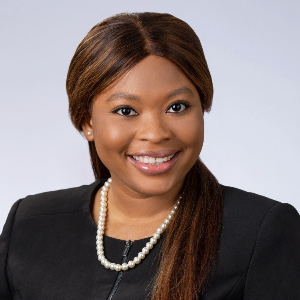 Molebi Adebiyi is a second-year MBA candidate and Big Red Microenterprise coach at Cornell's Samuel Curtis Johnson Graduate School of Management who has a passion for entrepreneurship. Prior to Johnson, she worked as a financial controller in downstream energy, leading strategies to develop and grow new subsidiaries in the company. Before that, she was a management consultant at PwC, where she led a team focused on developing innovative solutions to support the growth of small businesses.
About Sheryl Lee, MBA '24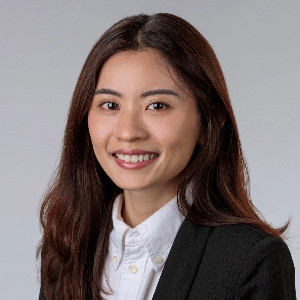 Sheryl Lee is a second-year MBA candidate and Big Red Microenterprise coach at the Johnson School. Prior to business school, she worked as an account manager for local and foreign construction firms at Building and Construction Authority, a public agency in Singapore.  At 18, she founded a retail e-commerce company and applied the business concepts she learned in lecture halls to her passion for fashion. Lee joined BRM to give back to the Ithaca community and bring past experiences as well as new skill sets developed throughout her time at the Johnson School to local businesses.