Alumni celebrate during Reunion 2017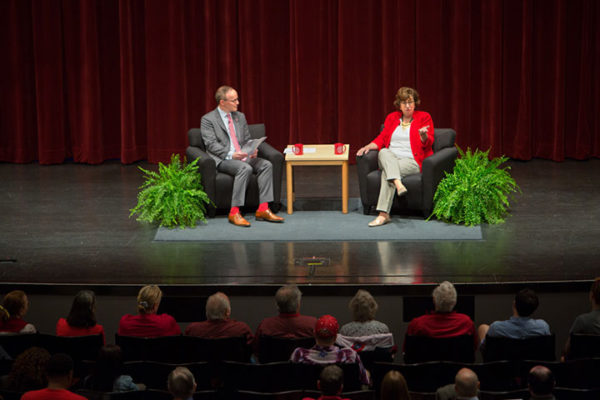 The weather could not have been better for classes ending in 2 and 7 to return to Ithaca for Cornell University's 2017 Reunion Weekend, held June 8–11. Weather-related jokes were bountiful—and set the stage for many outdoor events—among attendees from the Samuel Curtis Johnson Graduate School of Management, the Hotel School, and the Charles H. Dyson School of Applied Economics and Management.
To kick off the weekend on Friday morning, Cornell University president Martha Pollack spoke at an alumni breakfast with attendees representing all three schools in the Cornell SC Johnson College of Business. She reflected on her experience in academia, the importance of business education, and how the formation of college continues to positively impact current and future students while strengthening our alumni network. President Pollack also spoke to a crowd of more than 1,000 Reunion attendees on topics ranging from freedom of speech to what makes Cornell distinct. President Pollack's inauguration is set for Friday, August 25, where she is expected to talk about her goals and vision for the future.
Over the course of the weekend, each of the school deans—Mark Nelson of Johnson, Kate Walsh of Hotel, and Ed McLaughlin, interim dean of Dyson—spoke with alumni about happenings at their respective school, progress since formation of the SC Johnson College of Business, areas where the school has thrived, and opportunities that exist moving ahead. The deans also updated alumni on admissions, fundraising, and faculty, among other topics.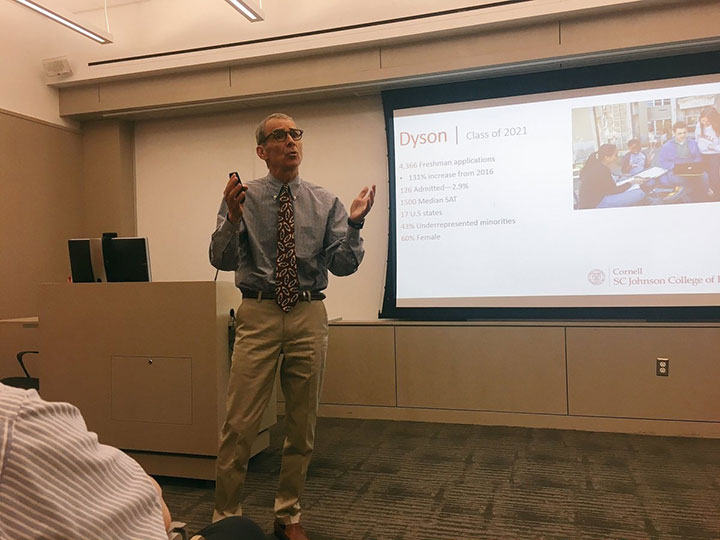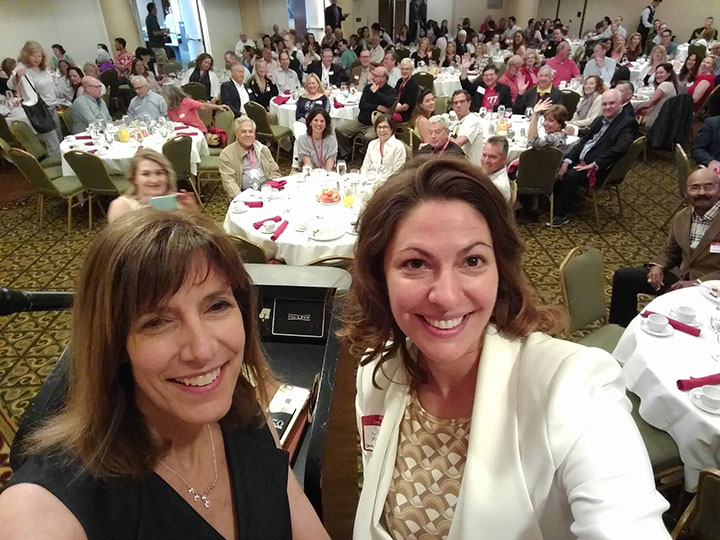 Later in the weekend, dean of the SC Johnson College of Business Soumitra Dutta, along with the deans of each school, held an afternoon coffee break where they spoke about collaboration over the last year, faculty recruitment and retention, and goals for the college looking ahead. Each of the deans expressed their excitement to work together to offer more opportunities across the three schools to future students while maintaining the uniqueness of each school, recruiting the best and brightest faculty, and staying engaged with alumni.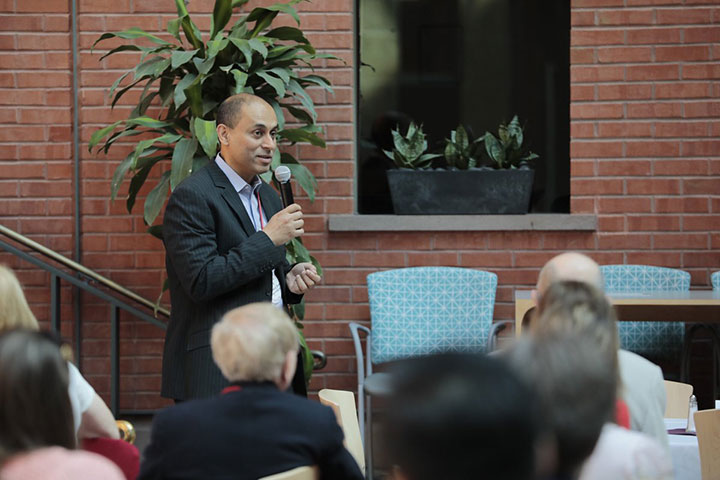 Other events alumni enjoyed during Reunion weekend included family barbecues, gatherings with classmates, wine tastings, continuing education sessions, and award celebrations. Members from the Johnson Class of 1967 were recognized for celebrating their 50th Reunion at the half-century luncheon. Additionally, the 2017 Half-Century Club Faculty Research Fellowship was presented to Sunita Sah, assistant professor of management and organizations at Johnson. Hotel School alumni were recognized for celebrating their 75th, 65th, 60th, and 50th Reunions, as were alumni who traveled long distances to Ithaca from Australia, Hong Kong, Taiwan, and the Philippines.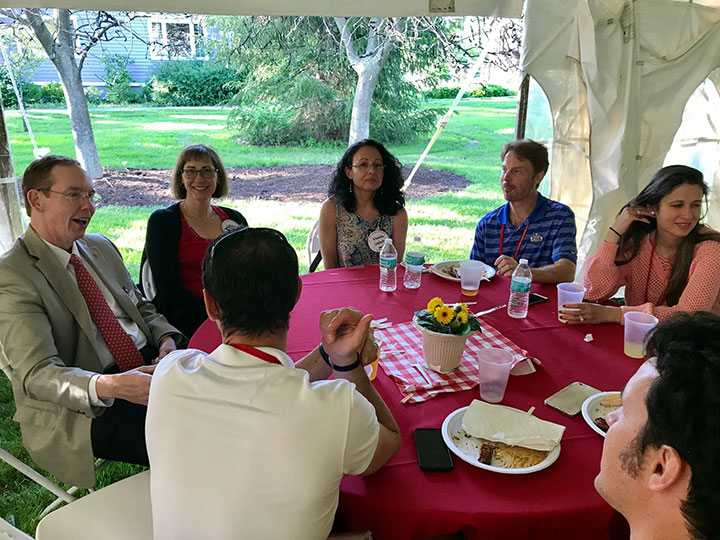 We invite all alumni to check out memories from this year's Reunion weekend and view or purchase official photos. Don't forget to mark your calendars for next year's 2018 Reunion, June 7–10, for classes ending in 3 and 8!