5 things to review before applying to Johnson's Two-Year MBA program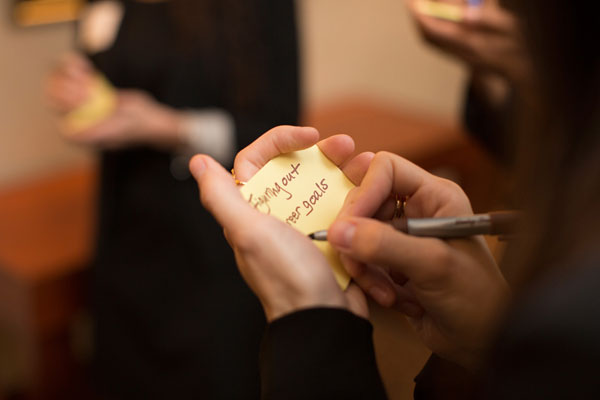 If you're looking to advance your career, hone your leadership skills, start a business, or move into a different industry, Johnson's Two-Year MBA program could be for you. This Ithaca-based program offers incredible flexibility and a one-of-a-kind community.
Earning an MBA is a big decision—so it's important to thoroughly research your options. Of course, we think Johnson is the best place to get your MBA! But making sure you'll be a good fit is for you to decide. Our students are dedicated to making a positive impact in the business world. This is why our community stands out: we value collaboration, innovation, great ideation, and the importance of professional networks and personal friendships.
Application deadlines are fast approaching for Johnson's residential MBA programs! Here are five things to review as you're getting ready to start (or submit) your application.
#1. Curriculum that makes the Cornell MBA unique
Immersion Learning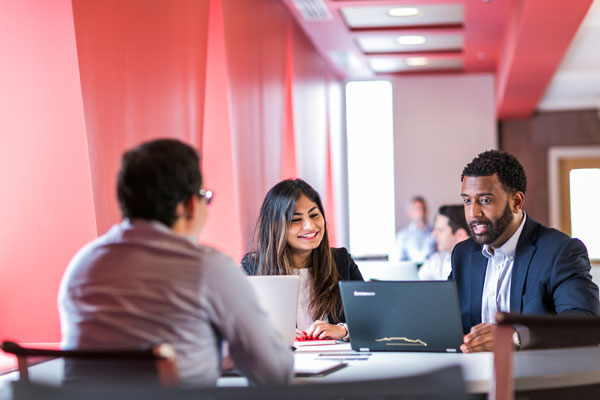 Although other MBA programs offer similar hands-on learning experiences, Johnson was the first MBA program to implement the Immersion Learning model more than 25 years ago. This means we've had a long time adjust our approach and set our students up for success. In the fall your complete your Core coursework, and in the spring, you'll dive into your chosen immersion with electives, site visits, and live cases.
This hands-on experience gives your preferred status with summer recruiters and full-time employers. Your immersion will also help you once you begin your internship in the summer. Many students say their immersion experience gave them a competitive advantage over other MBA interns because they came fully prepared for real situations and challenges.
Elective flexibility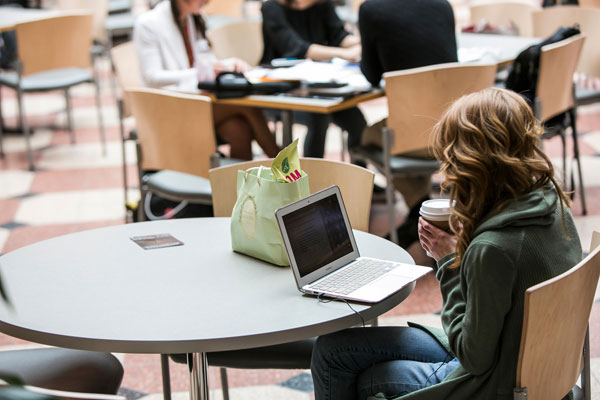 In the second year of the program you'll be able to customize your degree. In addition to at least 80 electives to choose from at Johnson, there are thousands of other courses available across Cornell University's top-ranked colleges and schools. And new within the last year are course offerings through the Cornell SC Johnson College of Business, which is composed of Johnson, the Hotel School, and the Charles H. Dyson School of Applied Economics and Management. Johnson's Two-Year program allows you to really pick the courses that are going to be the most useful in your career, no matter what industry or path you choose. The average base salary for our Class of 2016 was $121,228—pair that with a career you love (and you're prepared for) and you're bound for success.
Opportunities in New York City
With the opening of the Cornell Tech campus on Roosevelt Island in New York City, we've been able to launch new course offerings in NYC. With the city just a few hours away, MBAs can take weekend courses in the fall. Some classes included this year are Design Thinking, Leading Agile Innovation, and Digital Leadership in Cultural Markets.
In the spring, MBAs will be able to take seven-week "intensives" at Cornell Tech in Digital Marketing and FinTech. We're so excited to be partnering with our business and technology colleagues in the city and hope to expand our curriculum offerings in the next few years.
#2. Leadership activities and opportunities
Leadership is an essential skill you'll develop at Johnson. Even before the Core starts you'll take part in Johnson Outdoor Education (JOE), an orientation retreat where you'll develop trust, strengthen your leadership, and work on teambuilding with your classmates. Throughout the program, you'll have the chance to go on leadership expeditions far away from Sage Hall—our students have gone to Patagonia, the Adirondacks, and the United States Marine Corp Base Quantico.
And we're sure you've heard of case competitions. Two of our annual events that really test and improve your leadership chops are the Leadership Crisis Challenge and the Leading Teams Case Competition. You'll also have the opportunity to travel and compete in other case competitions with your classmates.
Most Johnson MBAs are involved in student clubs and organizations and several end up serving as leaders or chairs. You can lead one or more of Johnson's 70+ student organizations. These positions give you the chance to explore different leadership styles and strategies and allow you to make a lasting impact during your time at Cornell.
#3. All the ways to connect with the admissions team and our current students
If you're able to plan a visit to the Ithaca campus, we'd be happy to meet you! You can visit a class, attend an information session, or chat with a current student during Coffee and Convos. Spending some time on Cornell's campus and at Sage Hall will help you get a feel for our tight-knit community.
You can also connect one-on-one with our student ambassadors. Feel free to email them and ask questions about the MBA program or life at Johnson. We also host Ask Admissions virtual chats each month. During these events you can learn about our programs, the MBA application, and life in Ithaca, NY from the admissions team.
#4. Career support and outcomes
The Career Management Center (CMC) provides support for our MBA students in several ways throughout the year. In addition to offering career workgroups, interview workshops, corporate briefings, and one-on-one advising, the CMC can help connect with you a network of more than 10,000 Johnson alumni and more than 250,000 Cornell University alumni. Our students have had very positive experiences talking about their career plans or asking for advice from alumni.
Graduates have gone on to work at companies like Deloitte Consulting, Hewlett-Packard, Metlife, Trip Advisor, Pfizer, Wayfair, and Wells Fargo—just to name a handful. Take a look at who recruits our students. You can also view Johnson's most recent Employment Report for the Two-Year program to see internship and full-time employment statistics.
#5. Johnson's application guide and important dates
Take the time to familiarize yourself with our admissions process and everything you will need to submit a complete application. You can find an application checklist here. Make note of deadlines, interview procedures, decision announcements, and deposit deadlines. You should also review our application requirements and admissions policies, too.