Johnson Cornell Tech MBA named program of the year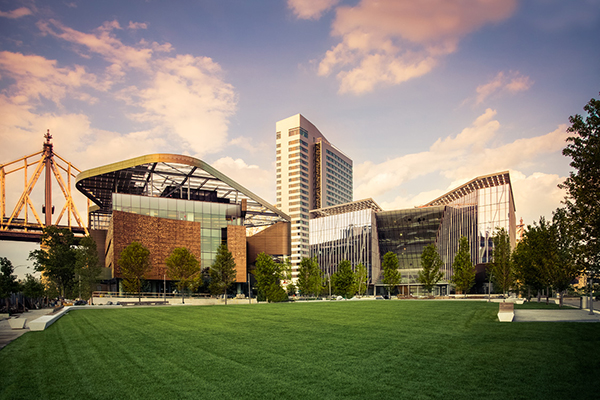 The Johnson Cornell Tech MBA program has been named Program of the Year by Poets&Quants, a leading resource that covers graduate business education. This digitally-focused, one-year MBA program is based at Cornell Tech's Roosevelt Island campus in New York City.
The Johnson Cornell Tech MBA was chosen to receive this award because "it is a program of and for the digital economy, where technology is transforming every facet of how the world lives, works, and plays," said Poets&Quants. The article goes on to say: "No student leaves this MBA program without a highly valuable toolkit in turning ideas into real products and services, a core MBA function in many of the world's leading tech companies…"
Additionally, Poets&Quants noted that the program produces "ambitious and intelligent young professionals adept in product management skills." Outcomes like this are possible because of the Tech MBA program's three experiential pillars that comprise its unique curriculum: core courses, Product Studio, and Startup Studio.
Students in the Johnson Cornell Tech MBA program spend their first semester in Ithaca on Cornell University's main campus to complete their core business courses in 10 weeks. Then, after making the move to Roosevelt Island, Tech MBAs participate in Product Studio with other Cornell Tech students who are studying law, engineering, and computer science. Throughout Product Studio, students develop a technology-based solution for a real business challenge. And finally, in their last semester, students take part in Startup Studio, where teammates come together to form a business idea. Poets&Quants called the Studio curriculum "the most innovative centerpiece of this MBA."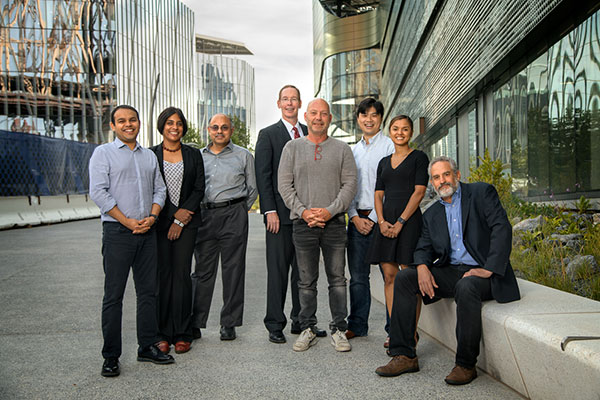 Cornell Tech has tapped into industry networks to deliver incredible experiences for all of its students, including MBAs. For example, students often have the opportunity to connect with high-profile speakers for Conversations in the Studio. Past speakers have included Sara Levinson, former president at MTV; Eric Schmidt, chairman at Alphabet, formerly of Google; and Arianna Huffington, co-founder and editor-in-chief at The Huffington Post. Furthermore, students' connections to industry are ingrained in Cornell Tech's culture—the Tata Innovation Center houses recent Cornell Tech students hustling to commercialize a new idea, startups on the verge of explosive growth, established companies developing leading-edge technologies and products, and academic teams conducting groundbreaking research.
Though based in New York City, the program has had "great spill-over effects in Ithaca," said Mark Nelson, the Anne and Elmer Lindseth Dean and professor of accounting at Johnson, in a recent Cornell Chronicle article. MBA students based in Ithaca for Johnson's One- and Two-Year MBA programs are able to take weekend classes and intensives in digital marketing or fintech at the Cornell Tech campus. Nelson also said it was exciting to see cutting-edge programming benefit so many students.
To learn more about the Program of the Year award, read the entire article about the Johnson Cornell Tech MBA program in Poets&Quants.