A true spirit of inclusiveness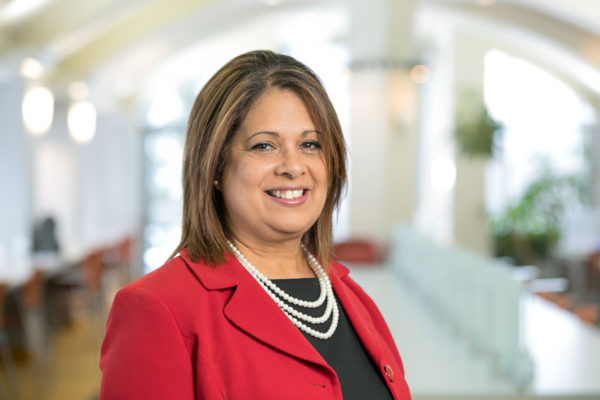 When Ezra Cornell was inspired to found our university for "… any person …. any study," he meant everyone — women and minorities alike.
"Diversity and inclusion" has been a buzz phrase in business for some time now. Research from a host of sources, including McKinsey & Company, PwC, and Forbes, shows that organizations that succeed in creating a diverse workplace reap the rewards of increased innovation, creativity, competitiveness, problem solving, and bottom lines.
A commitment to diversity and inclusion also enables firms to attract candidates from a far wider talent pool, and, through them, reach customers in underrepresented groups who often command huge purchasing power.
Beyond raising percentages of certain demographics, diversity and inclusion means truly engaging with people from different walks of life and harnessing their passions, creativity, and pride in being part of your community.
That's what we strive to achieve at Johnson: We work to include everyone in order to make our community stronger. And we see the active spirit of inclusiveness in the pursuits of many of our alumni, including Chia-Lin Simmons, MBA '02, CEO and co-founder of retail AI tech company LookyLoo, who helps female entrepreneurs connect with potential funders and actively mentors promising minorities in the tech field; Marlon Nichols, MBA '11, general partner at Cross Culture Ventures, who works tirelessly to grow the representation of underrepresented minorities in the field of venture capital; and Sandra Persing, MBA '10, global program manager for developer relations, events, and sponsorship at Mozilla, who lends her strength to smaller, marginalized groups in the developer community. Within Johnson's walls, our own Office of Diversity and Inclusion stands as a symbol of — and testament to — that spirit.
When we gathered this past fall to celebrate our diversity award winners, we took a moment to remember the late John Clark Sr., MBA '72, recipient of the 2004 Wilbur Parker Distinguished Alumni Award, a business and community leader and loyal Johnson alumnus. I was struck, then, to see the Statler Ballroom filled with prospective students, alumni, faculty, and staff.
Filled.
Many of the prospective students and alumni were African American and Hispanic American — noteworthy, because I can remember the days when, as founding director of the Office for Women and Minorities in Business (OWMB), I struggled to get these students and alumni to come or return to Johnson. But, before and during this event, alumni and prospective students filled their social media with excited posts about coming to Johnson and Cornell.
I see that excitement for so many of our events now.
That excitement rings true because the spirit of inclusiveness is deep in Cornell's DNA. More than a century and a half ago, when Ezra Cornell was inspired to found our university for "… any person … any study," he meant everyone — women and minorities alike.
But it was evident that not everyone felt welcome at Cornell when I was an MBA student here. That had to change, and it has.
That spirit and vision was behind the founding of the OWMB — now the Office of Diversity and Inclusion — 18 years ago. We worked hard to support students who felt less connected to the Johnson community because of race, gender, or sexual orientation. We devoted full-time efforts toward becoming an inclusive community; incredibly, we were the first top business school to do so. Since then, business schools everywhere have followed our precedent.
And it's paying off.
New traditions and events have become part of the Johnson fabric, like the Wilbur Parker Distinguished Alumni Award, the Carlos R. Quintanilla Distinguished Latino/Latina Alumni Award; student clubs like the Black Graduate Business Association, the Hispanic American Business Leaders Association, the Women's Management Council, and the Out for Business student organization; and recruiting events like Johnson Women in Business and Johnson Means Business. These traditions, and the people and relationships that blossomed as a result, might never have been.
Any person … any study.
This is our Cornell.