For STAARS fellows and mentors, their Business is a Better World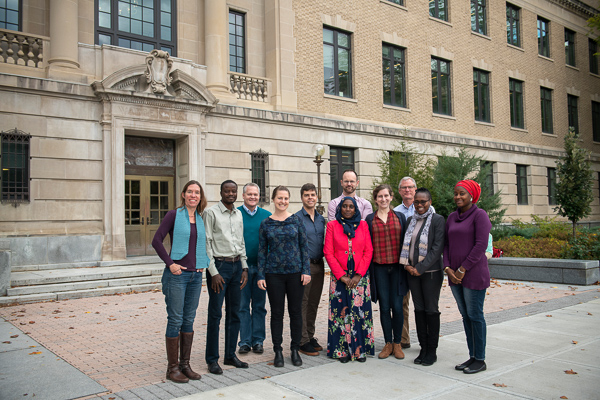 In sub-Saharan Africa, few students are fortunate enough to earn their PhDs, and even fewer have opportunities for professional development and scholarly maturation beyond that point. In response, the Dyson School put its motto, Our Business Is A Better World, in motion by launching the Structural Transformation of African Agriculture and Rural Spaces (STAARS) Fellowship Program.
According to Chris Barrett, the Stephen B. and Janice G. Ashley Professor of Applied Economics and Management and International Professor of Agriculture, STAARS exists to advance policy-oriented research on the structural transformation of rural Africa and give talented, young African economists the opportunities they need to continue their education and build up a community of support for the early stages of their research careers.
In most cases, STAARS lasts seven or eight months, punctuated in the middle by a three-week intensive guided research experience on Cornell's campus. After this intensive period, the STAARS fellows return to institutions in sub-Saharan Africa and work remotely until they've completed a research manuscript that is ready for journal review by the end of the calendar year. STAARS also builds up the research capacities of institutions in the region, and the program connects these institutions back to Cornell.
Launched in 2016, STAARS has proven to be very successful. "The fellows have been producing first-rate research, and several of them continue to collaborate with many of us who've been a part of STAARS," says Barrett. The selection process is also very competitive. STAARS sees more than 100 applicants from year to year; less than five percent get selected any given year.
2018 STAARS fellows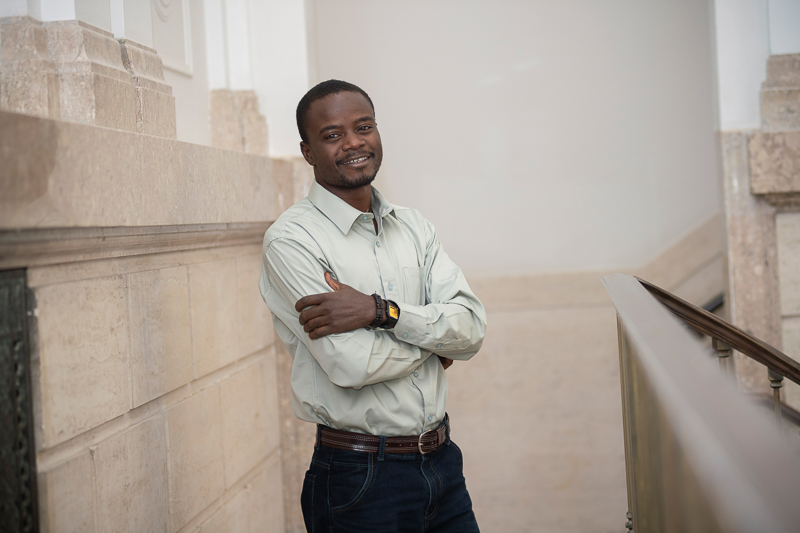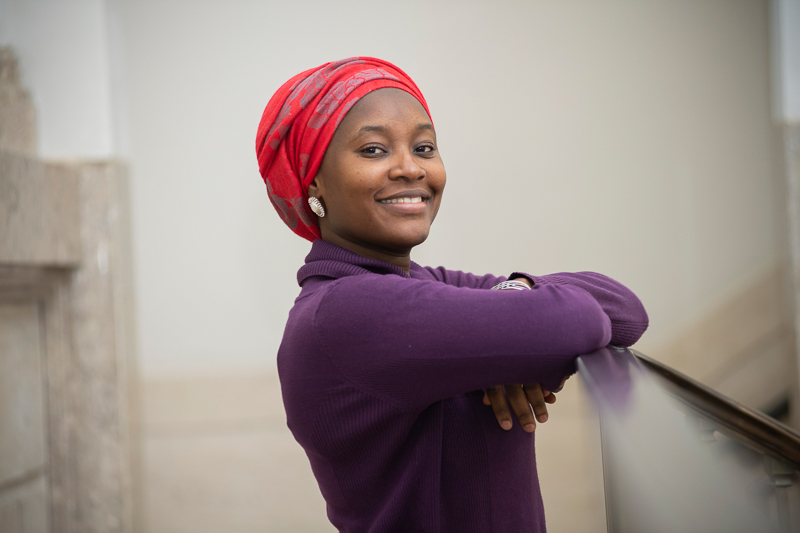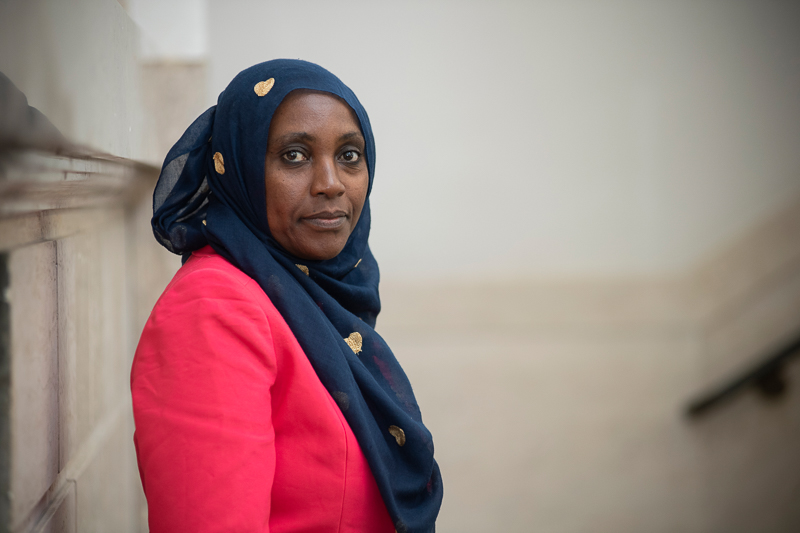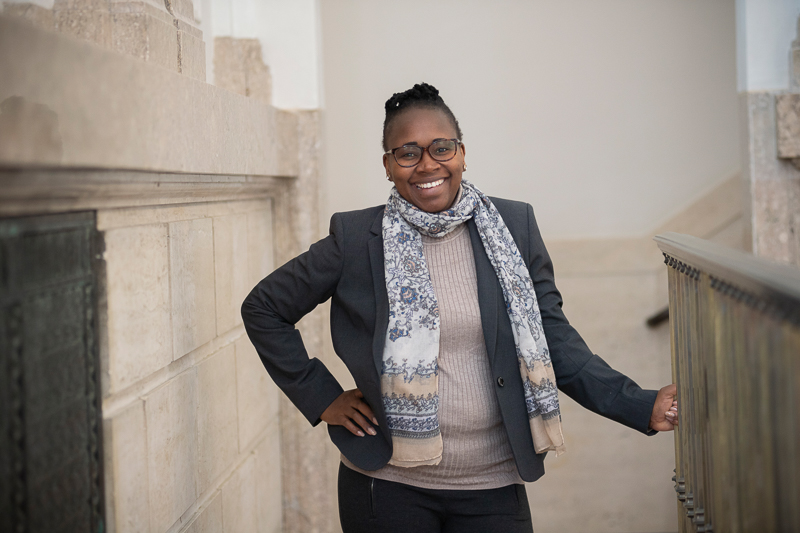 Fellows' research shows STAARS impact
While the Dyson School puts its motto in motion, the STAARS fellows are the ones driving the project with their research, their co-authored and published research papers, and what they go on to accomplish beyond STAARS.
STAARS fellow, Soumaila Gansonré, from Burkina Faso, holds a PhD in applied and agricultural economics and policy from the University of Ghana and a MPhil in applied macroeconomics from the Université Ouagadougou. His STAARS research explores how weather and commodity price risk affect agricultural technology adoption by smallholder farm households.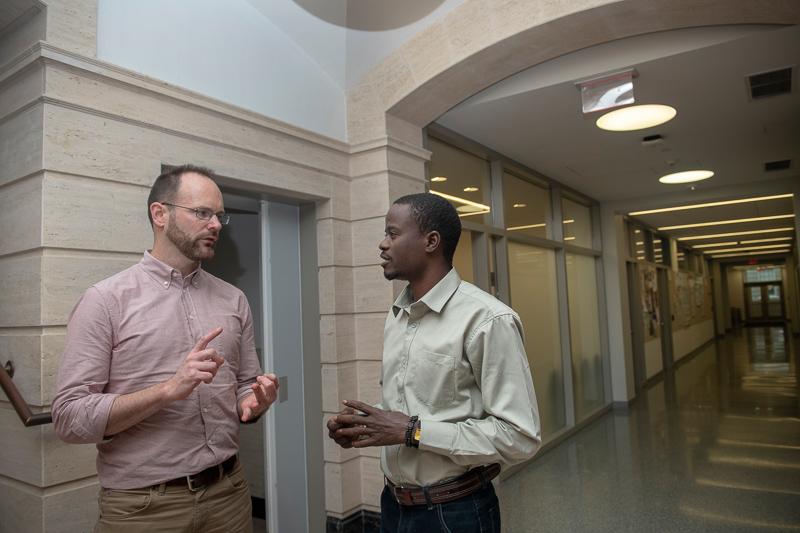 According to Gansonré, he enjoyed the program so much that he thought it was too short. His mentor, Brian Dillon, assistant professor in the Dyson School, was really invested in his experience, meeting up with him once or twice each week for one-on-one mentorship, and the entire program has been one big highlight, he says.
If Gansonré could give one piece of advice to scholars interested in STAARS, he says, "Have no doubts. If I ever have the opportunity to come again, I would do it. I would really encourage anybody that's looking for an opportunity to learn in new capacities to come." Looking forward, Gansonré would like to become a university professor.
Another STAARS fellow, Colleta Gandidzanwa, from Zimbabwe, is a researcher at the University of Pretoria with a PhD in agricultural economics. Her STAARS research consists of a provincial analysis of the role of mechanization in agricultural transformation in South Africa. Gandidzanwa enjoyed working with Cornell faculty face-to-face because she really got to know them as people, and they were able to give her the push she needed. The program was very intense, she says, and it took a lot of hard work and sleepless nights to make sure she was well-versed in her research and prepared to discuss it each day at a moment's notice.
Gandidzanwa's biggest highlight during the program was the feedback she got during her presentation sessions because it made her ponder questions she had never considered before. From this experience, Gandidzanwa realized that while she had a lot of national and provincial data, there was still a lot of causality-related research that could be done at the household level. Looking back at her notes, she says, she can already come up with three separate research papers that she can write based on the feedback she received.
Her biggest takeaway is to implement this feedback. "I would like to go further because I see a lot of things that still need to be fine-tuned in me as an individual and in my learning process about mechanization in South Africa," she says. Looking ahead, Gandidzanwa would like to pursue a postdoctoral research fellowship.
Bridging the education gap
Like many STAARS fellows, Gandidzanwa experienced a gap between her educational level and the expectations Cornell had when she arrived on campus. According to Garrick Blalock, associate professor of managerial economics at the Dyson School and Gandidzanwa's mentor, "One can sometimes forget that we're surrounded by riches here at Cornell. Intellectual riches that not everyone else is blessed with. You may look at the bulletin boards and see four or five seminars a day attended by people from all over the world with all types of expertise."
However, students like Blalock's mentee, who attend schools without those opportunities and tools are put at a huge disadvantage right from the get-go, he says. STAARS progressively works to fill this educational gap by creating an environment that provides everything they need to grow, including senior mentors, technical support, resources, research tools, assistance with scientific writing and data management support from Cornell's Institute for Social and Economic Research (CISER), and more.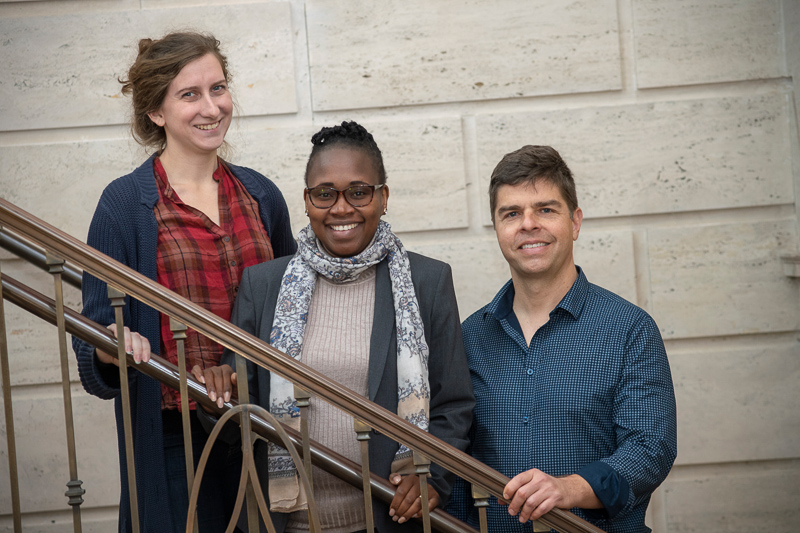 According to Barrett, the common deficiency Cornell finds is that, while many of the STAARS fellows have worked with real data before, they've never been trained on how to manage data reliably or maintain replicability. The fellows are also often self-taught when it comes to coding. So, their code isn't always clean, says Barrett.
STAARS equips fellows with the tools they need to complete their research projects. In collaboration with CISER, STAARS has worked with fellows on replicability and data documentation, management of coding, and code commenting. The fellows also learn technical skills in statistical and econometric work by working with faculty mentors and graduate students and develop their writing skills by working with scientific writers.
For many of the fellows, English isn't their first language; however, it's the main language of scientific literature. "They have kind of a double obstacle," says Barrett. "First, they're writing in a language that's not their native tongue. Secondly, there's a particular art to writing for scientific publication, and they haven't been taught that either. So, we try to help them along with that, and we've been very fortunate to find such generous writing instructors on campus, who are willing to devote their time and skills to help us out."
STAARS mentors help take research further
Joanna Upton is a research associate in the Dyson School. Her mentee is Khadijat Busola from Nigeria. Nigeria is highly susceptible to price shocks because it's an oil economy, so it's affected by global price changes in oil that trickle down to food price shocks. Busola's STAARS research explores how price shocks affect households' food security, food consumption, and child health.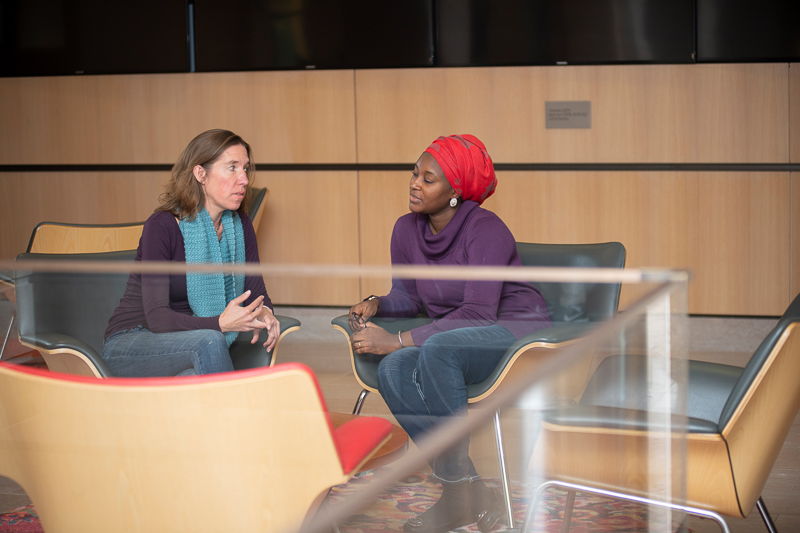 Together, Busola and Upton are writing a paper about the connections among food price shocks in Nigeria, household dietary food consumption, and coping strategies in a very poor context. Following STAARS, there is a process for getting their paper published in a good journal. Beyond their STAARS cohort, the fellows will continue to work with scholars on furthering their research ideas.
"So for example, with Khadijat, she's really, really bright and has a lot of promising prospects ahead of her," says Upton. "So we're trying to help her identify what her next steps might be, like which types of postdocs she might consider applying to."
According to Upton, she hopes to stay engaged with Khadijat beyond the program to potentially work together again in the future. STAARS mentors spend a lot of time working with their mentees. They know the quality of their work, and they try to support them professionally, keeping them in mind when opportunities arise, says Upton.
"I've worked with three really impressive and interesting young African scholars," says Upton. "The highlight for me has been getting to know each of them and just building those connections. And learning about what their education experience is really like. It's especially very satisfying to see the ways in which we can fill the gaps in their educational training."
Providing professional development opportunities
Professional development is an integral part of STAARS. STAARS aims to help fellows build networks, be in the know about conferences, and plug into the larger research community. By having more opportunities and becoming more familiar with their research landscape, the fellows gain more clarity, confidence, and perspective on what's possible when considering their future career options.
This year the fellows also attended the North East Universities Development Consortium annual conference which is the main conference in the fellows' global field. In 2018, it was hosted by Cornell at the end of the STAARS fellows' visit to campus.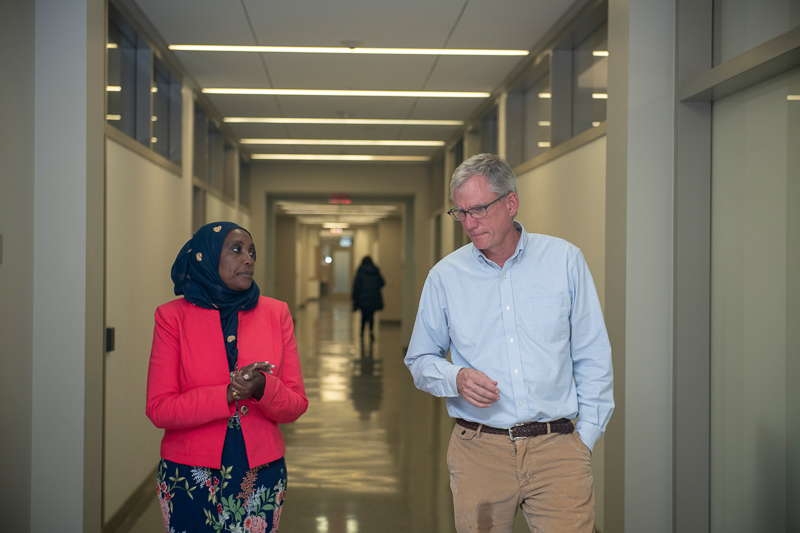 Cornell has also hosted several professional development events in Africa and an upcoming event at the National Bureau for Economic Research in Cambridge, MA, to which STAARS Fellows are invited, and the university always manages to bring in leading researchers from various institutions to join these gatherings. This gives fellows the chance to strengthen their professional networks at a crucial stage in their careers. In many cases, when the fellows return to Africa, they continue to work with other the researchers they met during their time at Cornell and at other STAARS events.
"Many of the scholars have really benefited way more than they ever would have expected, which is great," says Upton. While the program is exceptionally rewarding for the STAARS fellows, it's also rewarding for the senior mentors and faculty members, like Barrett.
"The highlight for me is when I get a quick note or a quick Skype call from somebody saying, 'I just wanted to share with you what just happened. This is really cool. You know, I had this idea, when I was talking with so-and-so when I was at Cornell, and I now have a paper that just got into a conference, and I'm really excited.' It's like when your kids call you up and tell you about a success they've had. It's hard not to smile," says Barrett.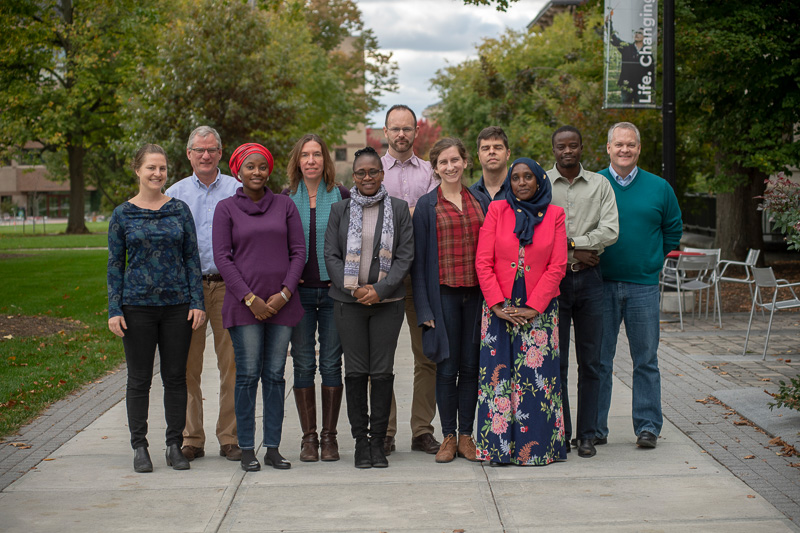 How to become a STAARS fellow
To become a STAARS fellow, prospective candidates must apply by submitting a specific project topic related to structural transformation in sub-Saharan Africa as well as a promising proposal. "We assess it for feasibility to see if they can actually do what they claim they're going to do, given the data available, its novelty, as well as the likelihood that they can complete this project in a timely and high-quality manner," says Barrett.
Applicants then undergo two rounds of quality screenings. Once the semifinalists are selected, they're paired with senior mentors at Cornell. Finalists are selected in March, and by April, the finalists have already begun working with their senior mentors virtually. "It's a pretty brutal competition," says Barrett. "The people who make it through the screenings are very bright."
The STAARS Fellowship application window is open now—the deadline for submissions is March 1, 2019. For information about the fellowship and how to apply, please the STAARS Fellowship webpage.