Baker Program in Real Estate transforms passionate students into industry leaders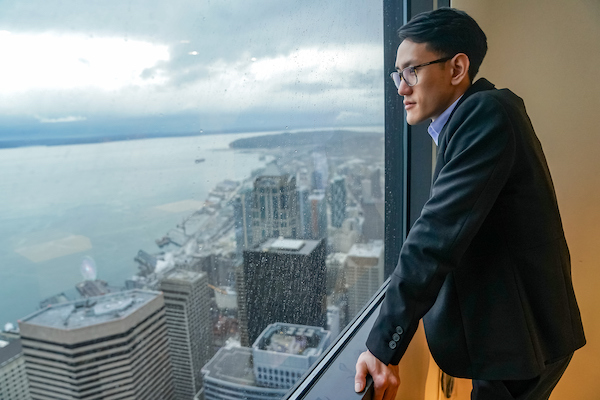 Cornell University's Baker Program in Real Estate is the country's leading two-year graduate program in real estate. Offered jointly by the Cornell SC Johnson College of Business and the College of Architecture, Art, and Planning, the Baker program gives students the opportunity to advance in their commercial real estate careers—or enter into the industry—with incredible return on investment.
Students in the Baker program earn a master's of professional studies in real estate (MPS-RE). Throughout the program students are immersed in industry experiences and are connected to an extensive real estate alumni network and the Cornell Real Estate Council, transforming those with a passion for commercial real estate into industry leaders.
"Our students arrive at Cornell having had some industry exposure before enrolling in our program. This experience may have been as a financial analyst, an architect, an engineer, a broker, or a lawyer; yet they each desire to have a greater role as decision makers in the deal-making and the business of commercial real estate," explains Dustin C. Jones, JD, director of the Baker program.
"Our two-year program, structured like an MBA program," Jones says, "provides students an opportunity to fully immerse themselves in learning the fundamentals their first year of the program, apply their skills during a summer internship, and then return their second year to specialize and focus on their professional development and studies in order to fully emerge as young leaders in the industry. We couldn't be prouder of our successful track record."
The program's curriculum structure was a major draw for Rashaad Robinson, MPS-RE '20, who was already running a real estate acquisition company in the St. Louis metro area before applying to the Baker program. He experienced first-hand how complex of an asset class real estate truly is.
"When comparing different real estate programs, I was searching for an immersive and transformative experience that would be centered around real estate and also prepare me for the next chapter in my professional career. I found that in the Baker program," says Robinson, who recently accepted a position as a real estate investment management advisor at Goldman Sachs in New York City.
What sets the Baker program apart?
Many graduate real estate programs around the country follow a one-year model focusing on either real estate finance or real estate development. However, the strength of Baker's two-year program is that it allows students to learn both areas as they become well-rounded professionals who understand that real estate is both a financial asset and physical asset in our built environment.
"We believe that to be true leaders in the global commercial real estate industry, students need to understand both real estate finance as well as the context of real estate development, namely an appreciation for the built environment ," says Jones.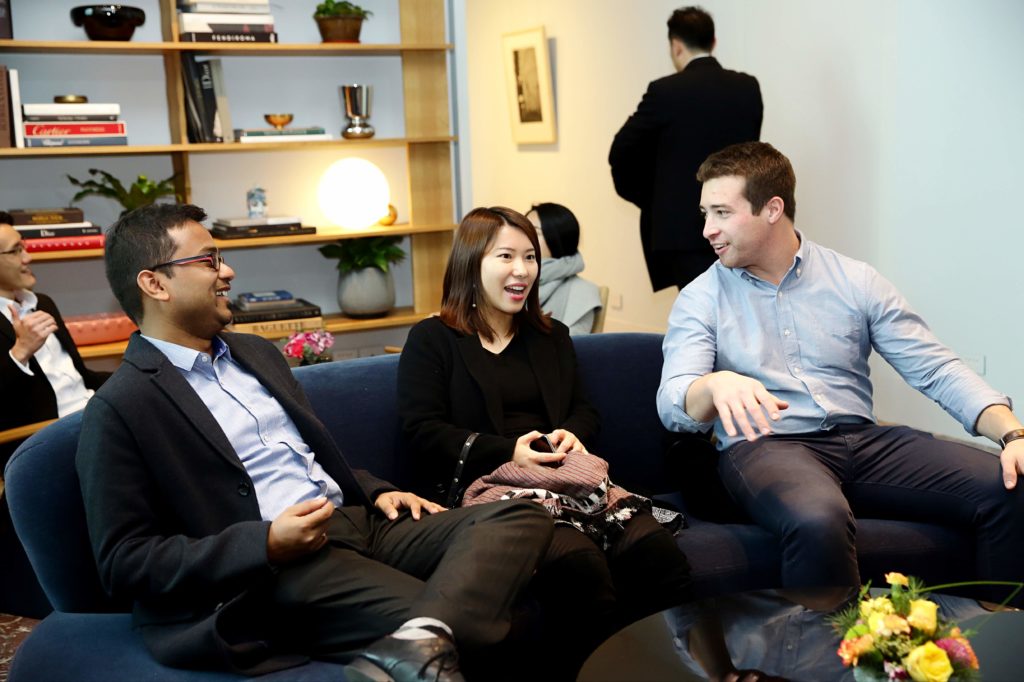 Like many two-year MBA programs, the Baker program's two-year, cohort structure provides students with three times the global network they would get in a one-year program. Many Baker students have expressed that the peer-to-peer network is extremely valuable as they get to interact with the class before them and the incoming classes after them. The cohort structure gives them a group of peers to grow with during the program and to work with in the industry once they've graduated. "You learn as much from your classmates as you do in your classes. With a wealth of professional experience, I'm continuously inspired by my fellow classmates," says Robinson.
Cornell prides itself on having such a large alumni network, but this tremendous knowledge exchange between such tight-knit classes puts the Baker program in a league of its own. "We really spend a lot of time building the bonds and the relationships within the class and within the student body because we are committed to and believe that those relationships will endure beyond the classroom and into the boardroom as a result of their experience at Cornell," says Jones.
Baker students also learn from the expertise of faculty members in Cornell's Johnson Graduate School of Management, Nolan School of Hotel Administration, College of Engineering, and College of Architecture, Art, and Planning, among others, promising a multidisciplinary education. By enrolling in the program, students also gain access to world-class, far-reaching resources.
Applying to the Baker Program and getting acquainted
Baker students are admitted in four rounds beginning in December. To apply, prospective students create online profiles where they fill out biographical forms and submit a statement of purpose, written essays, transcripts, GRE or GMAT scores, a resume, and two letters of recommendation.
According to Starr Todd, admissions lead for the Baker Program in Real Estate, the admissions process is holistic in nature. "We, of course, are going to be taking a look at your standardized test scores, your academic transcripts, and your record there—those things are important. But your essays, your interest, your letters of recommendation; this is where that passion comes through. We have a lot of architects, for example, that share their portfolios. All of these things really factor in."
There's also an interview component to the application, so the admissions team can really get to know each of the applicants as individuals. "If there's anything that we look for in an applicant, it's a passion for real estate because this is a two-year commitment, and it's a full immersion," says Jones.
Once admitted, incoming students take part in a week-long orientation before classes begin. At orientation, students are immersed in the Cornell Graduate School culture. They get to know each other, and they participate in various team building, leadership, and management exercises. "The week-long orientation was a lot to take in, but it really sets the tone and pace of the program. You quickly learn that everything that is put in front of you is there for a reason," says Robinson.
Students also go over an outline of the curriculum, meet their career planners, gain access to career management guidance, and refine their resumes. On the last day of orientation, students experience a day-long real estate trek where they learn about real estate development in a nearby city.
Industry-relevant curriculum and connections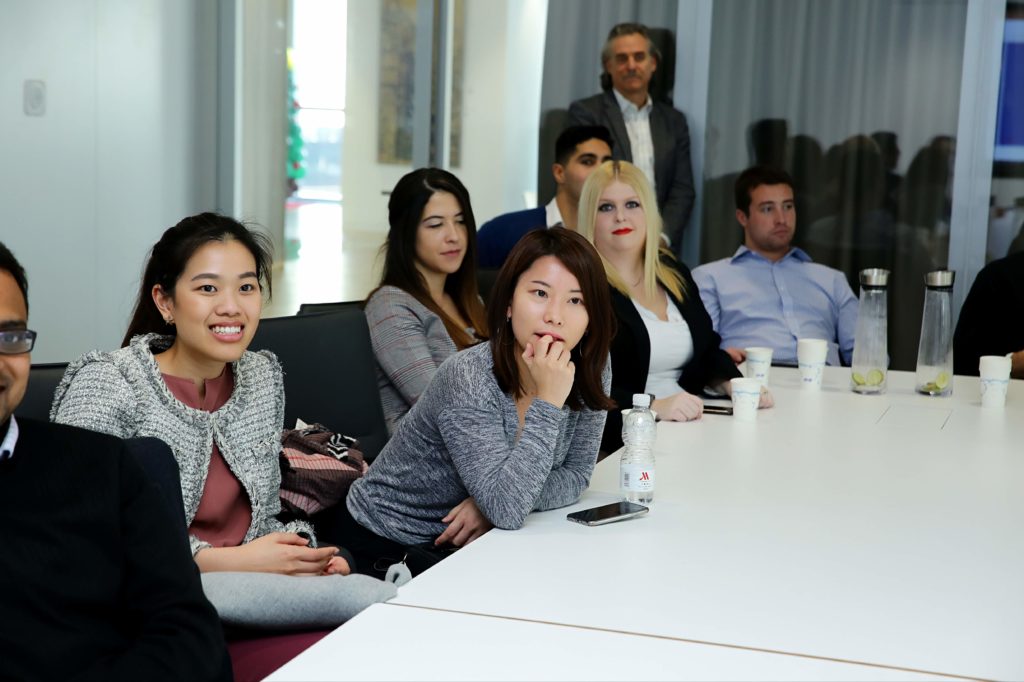 The Baker program comprises 62-credit hours and is made up of three parts: the core curriculum, concentration courses, and electives. In their first year, students fully immerse themselves in core courses, tailor-made for the commercial real estate industry.
Some core courses include Real Estate Development Process, Creating the Built Environment, Urban Economics and Real Estate Markets, Principles of Real Estate Finance, Legal Aspects of Land Use Planning, and Real Estate Law. From strategy to data analysis and finance, the Baker program's core courses serve as the foundation for the rest of the MPS-RE degree. Robinson credits this experience with helping him grow.
He says, "I always avoided any class that was quantitative in nature or finance-based, as I considered those to be my weaker subjects. Taking Real Estate Financial Modeling with Daniel Lebret has been challenging and fulfilling at the same time. He taught me that financial modeling is a tool and a skill that can be manageable when taken by the horns."
Arguably, one of the most valuable required courses is the Cornell Real Estate Distinguished Speaker Series, which is mandatory for three of the program's four semesters. Every week, the series brings global real estate industry leaders to campus who engage with students, explore current topics, and offer tips for career planning.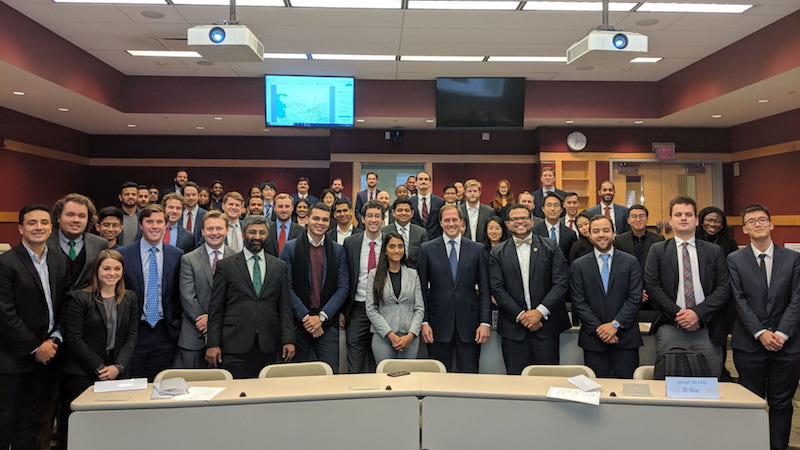 After their first year, students complete a summer internship—a component that's absent from other one-year real estate program models. Internships allow Baker students to learn more about individual companies, cities, and industry sectors so that they graduate with a distinct edge, often taking on leadership and management roles right away. Because graduates are likely to move quickly into management positions, the Baker curriculum includes a leadership and management requirement of at least 4.5 credits. Some courses across Cornell that fulfill this requirement are Project Management, Conflict Resolution/Negotiation, and Management Decision-Making.
As students move into their second year, they choose an area of commercial real estate that they'd like to specialize in, and dive deep into their concentration courses. Baker's five concentrations include:
International real estate
Real estate consulting and market analysis
Property, asset, and portfolio management
Development and sustainability
Real estate finance and investments
The program curriculum leaves plenty of space for electives so students can further refine their focus and personalize their approach. For their electives, students can take any graduate-level course in any college Cornell. In the past, students have taken courses in smart cities, technology, business, planning, landscape architecture, design, and more.
Treks, clubs, and case competitions round out the student experience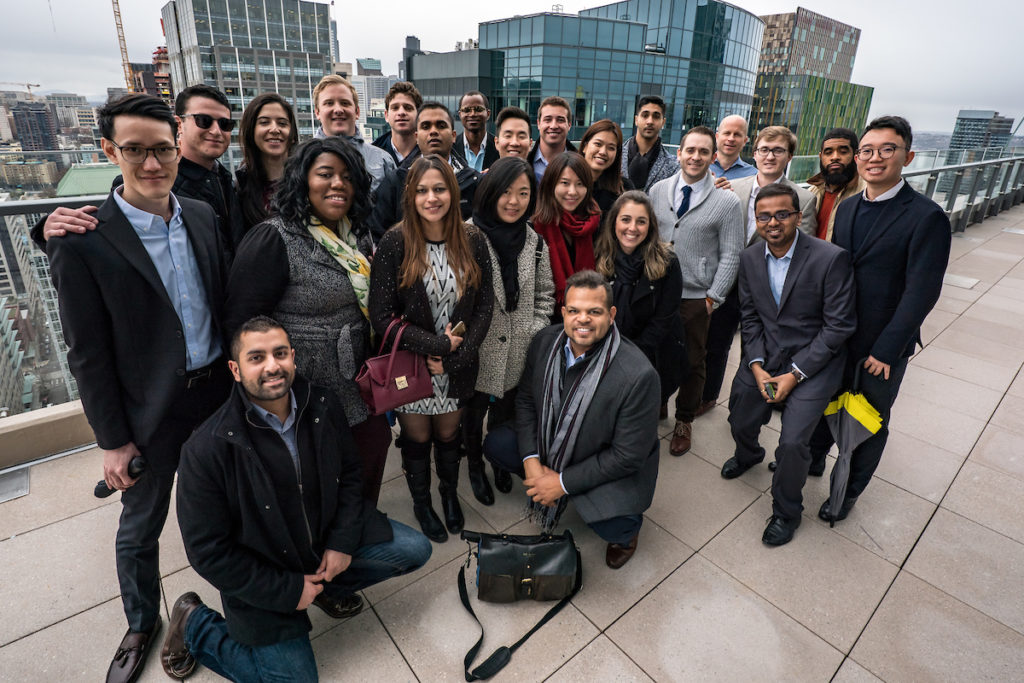 Thanks to the generosity of Cornell's massive real estate community, which includes more than 500 industry professionals all with a shared passion for real estate, there's no shortage of unique real estate experiences that students can engage in to truly reap all of the benefits the Baker program has to offer. One such experience is the domestic winter trek. First-year students spend a semester studying about a city in the United States and then, during their winter break, they visit the destination, tour the city, and meet with industry leaders. The incoming Class of 2021 went to Miami. As with most treks, they'll be hosted by Cornell alumni for the week and have the opportunity to meet with developers, architects, and some of the key players in the Miami real estate market.
Second-year Baker students take an international winter trek and travel abroad to experience global real estate development and investment right where it happens. The domestic and international winter treks are fully funded and hosted by Cornell's generous alumni. When students went to Seoul, South Korea, for example, 70 Cornell real estate alumni hosted them. "They put on a big event and then toured us around the entire city showing us all the different great sights to see and experience. So, that network is key," says Jones. The Class of 2020 recently went to Singapore.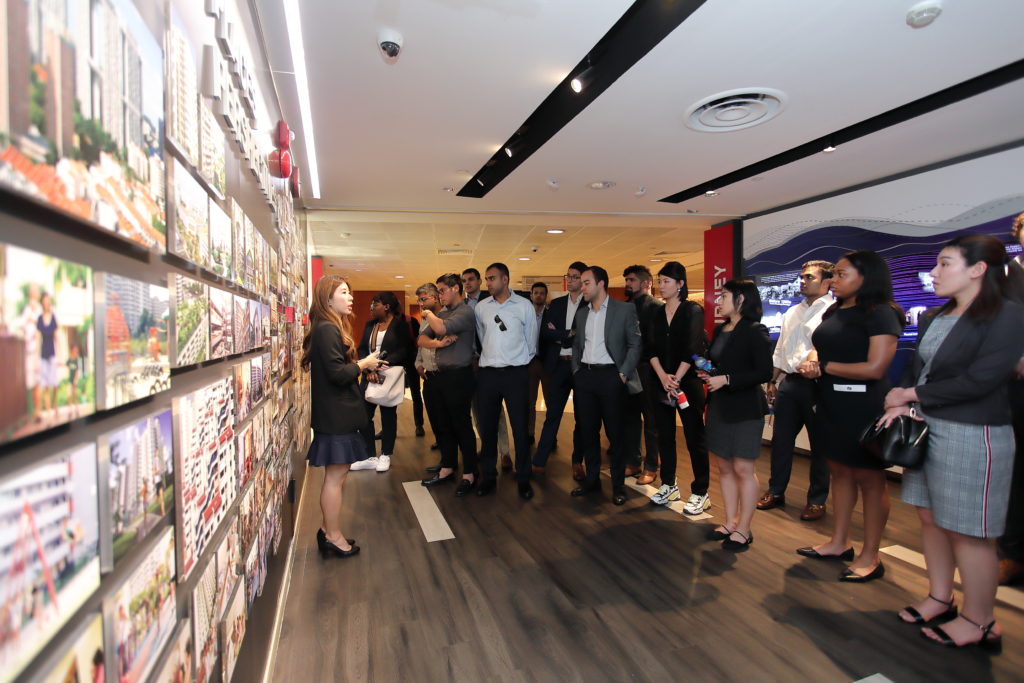 There's a never-ending list of opportunities for Baker students to "get involved" and take on new challenges. They can flex their skills and expand their networks as they compete for significant prize money in local and national case competitions. They contribute to a student-run thought leadership blog, attend real estate conferences, and often join the Cornell Real Estate Council. Baker students are also welcome to attend annual signature events hosted by the Center for Real Estate and Finance at the Nolan School of Hotel Administration. Two signature events for students include the annual Titans of Real Estate as well as the annual Cornell Real Estate Conference, which are both held in New York City and expect a sizable attendance of around 400 industry leaders.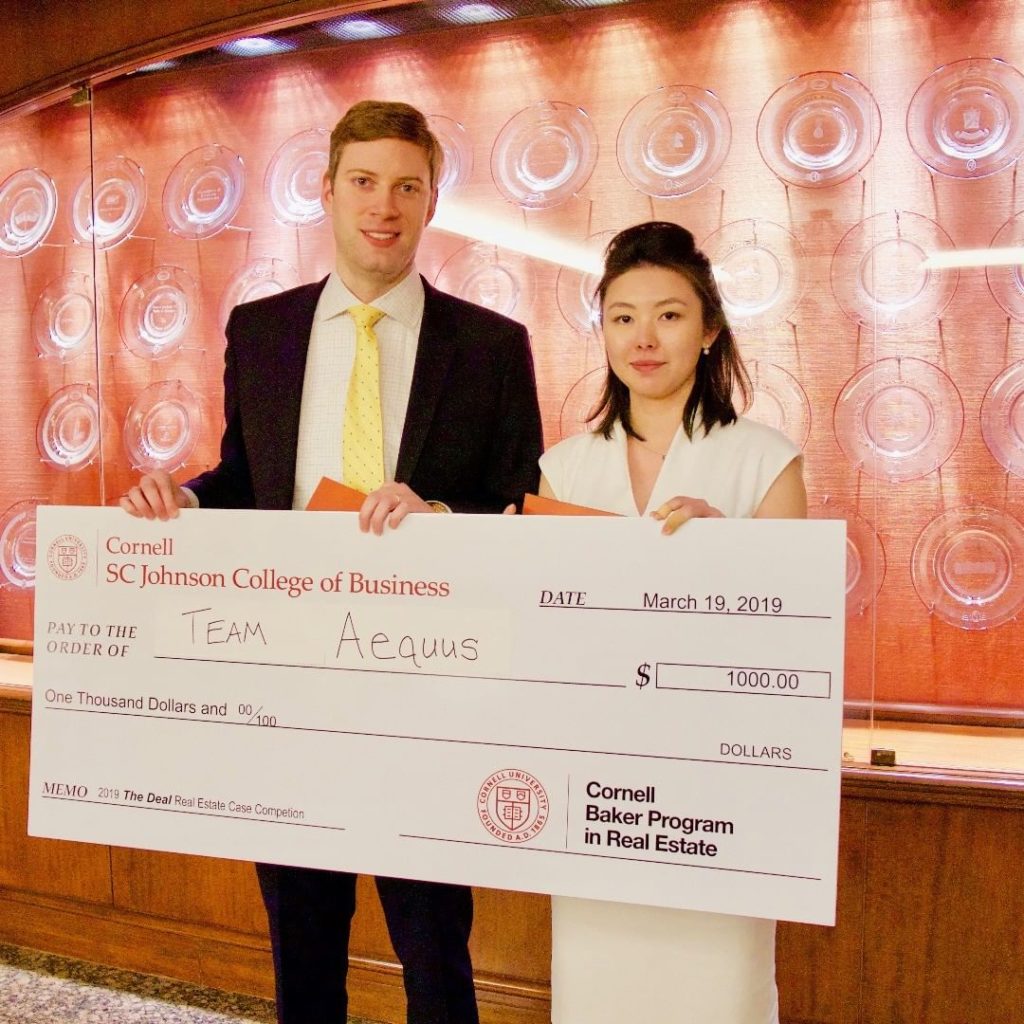 Post-graduate outcomes
Upon completion of the Baker program, students walk away fully prepared to launch their careers in real estate. Taught, challenged, and encouraged by premier faculty, Baker students have all of the tools they need to make an immediate impact as leaders in their concentrations. Graduates of the Baker program go on to pursue careers in a variety of areas, including debt finance, asset management, private equity investment, fund management, and commercial real estate development.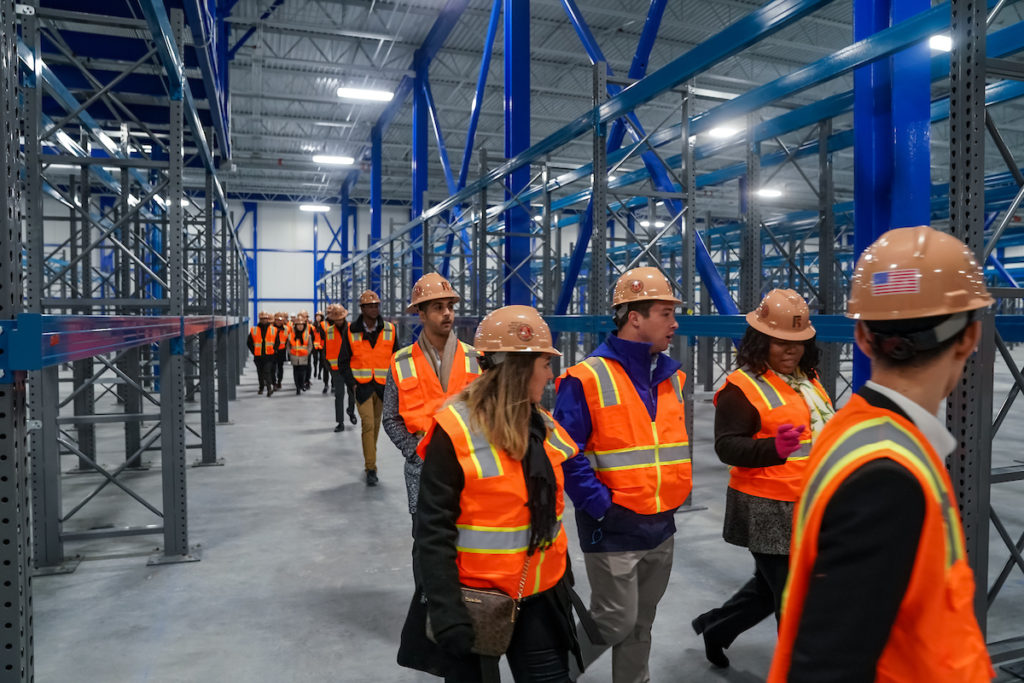 Jones explains that the we're living in a time when investment in commercial real estate from global sovereign wealth funds, private equity funds, and institutional capital continues to grow year-over-year. The industry demands leaders who are able to view real estate as both a financial asset within the global market as well as a physical asset within the local built environment.
"Both perspectives are important in our ever-shrinking global economy where 'location, location, location' still matters," says Jones. "If you want to see and experience commercial real estate from an inter-connected global perspective, and fast-track your rise in leadership, the Baker program is the best platform to launch your career."
Statistics from the Class of 2018 boast a starting salary of $112,719 for graduates employed as Associates, VPs, and Project Managers at companies such as ADIA, Goldman Sachs, JLL, EY, ACRES Capital, AECOM Tishman, Barclays, WeWork, and more.
No matter where Baker graduates find full-time employment once they earn their degree, it's clear they hit the ground running.