The Rundown: Highlights from the week of April 13
COVID-19's impact on business, hospitality, and the economy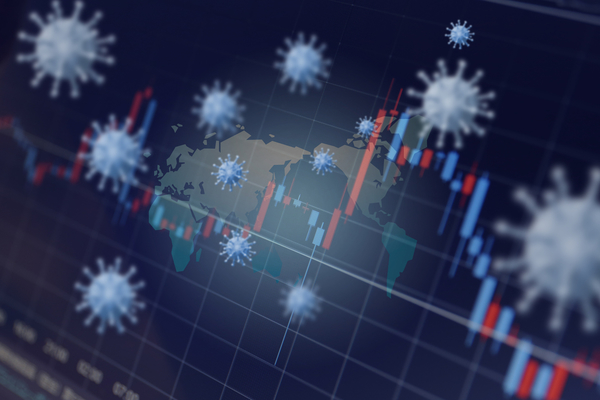 Recent expert perspectives from Cornell SC Johnson College of Business faculty on COVID-19's impact on business, hospitality, and the economy.
Business: Human Capital
The Wall Street Journal—In many areas of the economy, the coronavirus pandemic has ravaged the American job market. However, the biggest players in tech, in response to unprecedented demand, are bucking the trend. Drew Pascarella, associate dean of MBA programs in the Johnson School, says Big Tech—Apple, Amazon, and Facebook—are hiring, and Johnson graduates are being sought as prime candidates. "Given the level of uncertainty we face, working for Apple, with its $200 billion cash pile, or Amazon, which can deliver the world to a socially distanced customer base, seems more comforting than working for a startup burning cash," he said.
Economy: The Long Haul
Marketplace—The United States was facing a shortage of big-rig truck drivers prior to COVID-19. Due to the virus, DMVs and commercial driving training schools have closed in many parts of the country, making things worse. Adding to the complexity of the problem, according to Andrew Novakovic, E. V. Baker Professor of Agricultural Economics in the Dyson School, some drivers require specialized training. "In some aspects of general freight, one driver can go in and out of a truck, and if you got a [Commercial Driver License] and it's the right class, you're in business," said Novakovic. "But in certain parts of the food industry, it's not so straightforward."
Hospitality: Northbound and Down
Star Tribune—As temperatures rise and spring is in full swing, the annual migration of "snowbirds" returning north is beginning. But they are facing a dilemma due to COVID 19: Should they stay or should they go? For those who do choose to go, driving is recommended over flying since it reduces contact with other people. Alex Susskind, professor of food and beverage management in the School of Hotel Administration, says many hotels, motels, rest stops, and gas stations remain open during the outbreak, though some have closed. Because of this, careful planning is key. "[Travelers] should map their journeys and make reservations ahead of time at the hotels," Susskind said. "Make sure that there are sufficient gas stations that are open and rest stops along the way." Hoteliers, be prepared.
Business: The Gigawatt Economy
BNN Bloomberg—More than a third of U.S. electricity generation over the next six months could hit roadblocks as the coronavirus pandemic curbs power consumption and disrupts supply chains. John Tobin, a professor of practice in environmental, energy, and resource economics and policy in the Dyson School, warns the sector is braced for demand to plunge as businesses and industrial facilities remain shuttered amid COVID-19 lockdowns. "The impact of the pandemic on the real economy is going to be severe, at least in the short term, and will put a damper on capital expenditures throughout the economy, including on solar, wind, and battery power."