Plan now for a new, post-COVID-19 world, urges top Bain executive Hernan Saenz III, MBA/MILR '98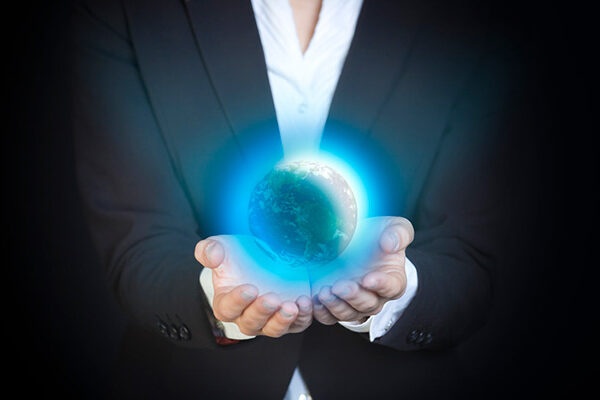 There won't be any going back to "business as usual" after this pandemic passes and social distancing becomes a thing of the past. A post-COVID-19 world will be very different, and companies' senior leaders need to plan now to thrive in a "new normal."  Simultaneously, CEOs need to align their management teams around key crisis and recovery scenarios, said Hernan Saenz III, MBA/MILR '98, partner and head of global performance improvement practice at Bain & Company.
"Some scenario modeling I've seen is far too optimistic," said Saenz. "I've seen models saying we'll be back [to holding] mass gatherings in June; we probably won't. Leaders need to be realistic about the size and length of the impact of the pandemic. Some level of physical distancing will [continue to] be required unless we have a treatment or vaccine."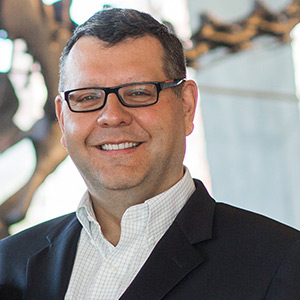 Saenz, who is also a visiting senior lecturer at the Samuel Curtis Johnson Graduate School of Management and a recipient of the Carlos R. Quintanilla Distinguished Latino Alumni Award, shared his perspective via Zoom to Johnson MBA students and alumni in a March 27 webinar, "The Impact of COVID-19: Impact, Challenges, and Potential Responses." The webinar was one in a series, "Business in a Time of Pandemic," produced by Katie Colton and Jonathan Tin, both MBA '20, in collaboration with the Ithaca residential MBA Association of Veterans, the Johnson Consulting Club, and Professor Vishal Gaur.
"COVID-19 is unlike any other crisis that current CEOs and management teams have responded to," said Saenz, who began his discussion by sharing his analysis of what is happening now and why it's so hard to plan. "In response to the pandemic, countries themselves are creating economic disruption by implementing containment measures. For companies, it is a very complicated picture: huge revenue disruptions, liquidity crises, employees' and customers' fear and panic, and more. This complexity requires senior teams to be well aligned on potential scenarios, protect their people and customers, plan for the right cascade of actions, begin to redefine their business model, and ensure a strong position for the recovery."
Six urgent priorities: A CEO checklist
In the "act now" category, Saenz urges senior leaders to:
Implement the best-known safety and protection guidelines for employees and customers.
Model exposure by stress-testing the company's profits (or losses) and liquidity.
Defend revenue declines by adopting a highly customer-centric view: Understand customers' needs today and how to best fulfill them. Also, understand how these needs are evolving.
Establish cross-functional, agile teams to stabilize operations. The stability of supply chains is gone. It is imperative to analyze and prioritize the end-to-end supply chains, including supply exposure, tier by tier. Product plans need to be adjusted, noting affected inputs, production burn rate, and on-hand and in-transit inventory. Many companies will end up qualifying new sources of supply and re-engineering products.
Recognize that liquidity could be a big issue: Plan urgent cost outtakes, preserve your cash, and review impacts of different scenarios on your balance sheet and cash position.
Finally, play offense. While competitors are playing defense and reacting to the crisis, get ahead by preparing for the recovery and the "new normal."
Plan for a different world
Emphasizing the need to plan now for a post-COVID-19 future, senior leaders must redefine business models and strategy for a new world, said Saenz.
"From an operations perspective, if the last decade has been about highly inflexible, global, lower-unit cost, the new world will be all about flexibility and resilience," said Saenz. "You'll see supply chains supported by digital technology enabling high levels of visibility. You'll see multiple manufacturing and assembly nodes, including both on-shore and off-shore."
"In the retail world," Saenz continued, "you'll likely see a rise in mindfulness and a strengthened advocacy for the environment. Customers will demand increased attention to sustainability. You'll see a rise in brand activism and local pride; customers will look to support suppliers closer to home."
Winning companies will do good and do well
During the Q&A following the webinar, one participant asked: "What will motivate CEOs to be responsive, as opposed to returning to a pre-COVID-19 modus operandi?" Saenz replied: "The human suffering now is evident to everyone. Every stakeholder is going to come out of this crisis with an even stronger agenda to define a new world. "Investors will direct their  investments towards companies that both make money and do good. Consumers and employees will punish companies that do not have sustainable goals and outcomes. I predict a far more positive world emerging."
"It's been very disappointing, in recent years, to see the move away from a global world and revert back towards tribalism and nationalism," Saenz added. "Humans are frail and only by working together in a connected world we can truly thrive as a species. May this crisis be as short and painless as possible and a reminder that we can do better."
Related Links
Learn more about managing now, through the COVID-19 crisis, and beyond to a post-COVID-19 world in the following articles, co-authored by Hernan Saenz, and by viewing his webinar presentation to Johnson MBA students and alumni: