Alumni and students create tech-focused responses to challenges of COVID-19
New tech-focused ventures and inventions include virtual medical guidance, 3D-printed PPEs, data tracking, smart masks, and more.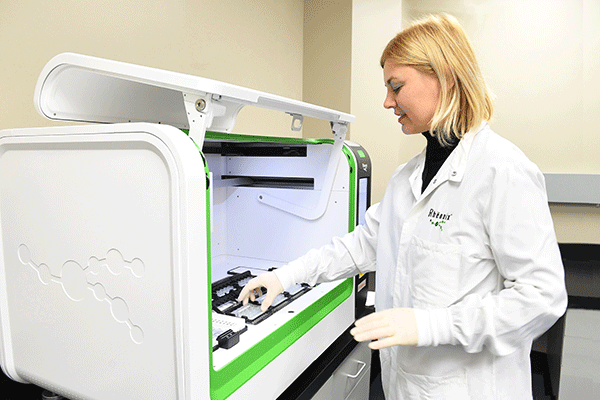 In a burst of creativity and innovation, alumni and students from across the Cornell SC Johnson College of Business are using technology to address various challenges posed by COVID-19. Their ventures and inventions range from virtual medical guidance to 3D-printed PPEs and from data tracking to an entrepreneurship bootcamp. Read about some of them here.
Same-day COVID-19 test results
Rheonix, an Ithaca-based company founded by president, CEO, and chairman Greg Galvin, MS '82 (Eng), PhD '84 (Eng), MBA '93, developed a new, FDA-approved, same-day turnaround test system for COVID-19. By partnering with Cayuga Health, the testing method became available in Tompkins County in early May. "I am incredibly happy to be able to support Cayuga Health—Rheonix's hometown health system—with their fight against this COVID-19 pandemic," said Galvin in this Ithaca.com story. Rheonix develops fully automated systems that provide highly multiplexed sample-to-answer molecular testing for use in clinical, research, and applied testing laboratories.
COVID-19 free virtual screening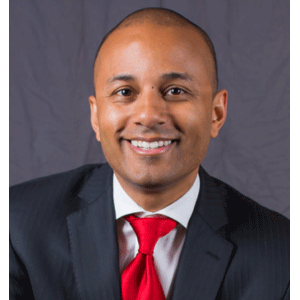 Driven to connect underserved urban and rural communities impacted by COVID-19 with health care professionals ready to volunteer remotely, Andres Jimenez, MBA/MS '19, MD, and his classmates from the Executive MBA/MS in Healthcare Leadership class of 2019 drew on the power of their network and launched FreeCovid.clinic. As medical professionals, Jimenez, Ofrona Reid, MBA/MS '19, MD, Natasha VanWright, MBA/MS '19, RN, and Cynthia Morel '02 (CALS), MBA/MS '19, know that COVID-19 could become even more challenging to manage next winter. Together, they "aim to help mobilize an army of medical volunteers to deliver free COVID-19 virtual screening, monitoring, and education in vulnerable communities around the nation," according to their press release. Because of the strong relationships they built as students, "we were able to assemble a diverse group with complementary skills for this specific challenge," Jimenez wrote in a LinkedIn post. "It sort of feels like we are working on an assignment, which…I miss."
A new telehealth app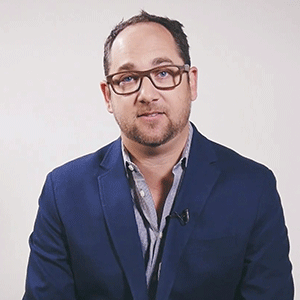 Cloudbreak Health, a language access and telehealth company co-founded by CEO Jamey Edwards '96, MBA '03, launched an app in early March enabling client hospitals to offer remote medical guidance to people seeking assessments for their COVID-19 symptoms and determine whether they should come to the hospital or care for themselves at home. "We were one of the first companies in the nation to launch a free app to help our partners keep frontline healthcare workers safe," Edwards wrote in an email. "It's having a real impact." Hospital clients are also now using Cloudbreak's translation services platform to assess people for COVID-19 symptoms on site without exposure or using valuable and scarce PPE.
An alert system for hospitals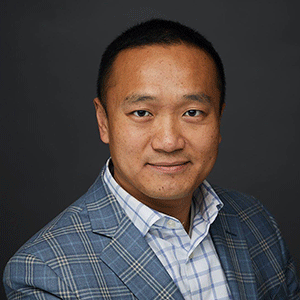 Twiage, a healthcare IT company co-founded by John Hui, MBA '15, added a COVID-19 module to its signature mobile triage software, which facilitates communication between emergency responders and hospitals. EMS professionals use the new module to alert hospital staff when they are bringing in a possible COVID-19 patient, thereby giving staff an opportunity to prepare and to reduce risks of exposure.
A central clearing house for COVID-19 data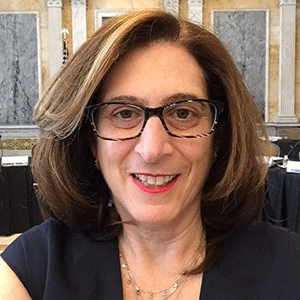 Susan Joseph '81 (Dyson), together with friends who have expertise in law, economics, programming, data science, and blockchain, launched a website that tracks public health reports of COVID-19. The CoronavirusAPI Public Health Initiative automatically collects and archives official, state-reported health data on the virus and transforms it to one uniform data standard that can be accessed through an easy-to-use interface, as she writes in her blog. The data is certified on the blockchain. An attorney and emerging technology consultant, Joseph is principal at SusanJosephLLC and co-founder and executive director of Diversity in Blockchain.
Smart masks monitor vital signs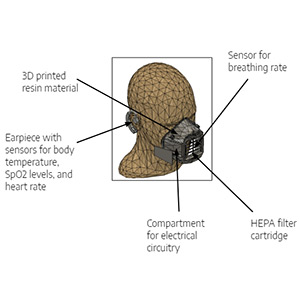 Julia Isakov '21 (Dyson), financial manager of Vita Innovations, joined undergraduates from across Cornell who co-founded the venture to commercialize the smart mask they designed and named VitalMask. Student inventors of the VitalMask won the grand prize at the AI Health Hackathon in New York City, held in February and hosted by Weill Cornell Medical College. The reusable, 3D-printed resin smart mask features IoT sensors designed to monitor patients' vital signs while preventing the spread of disease.
Virtual entrepreneurship bootcamp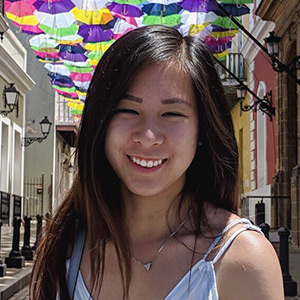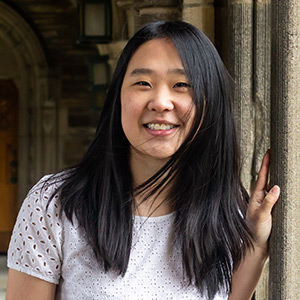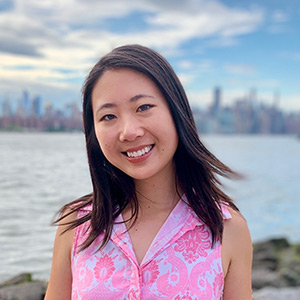 Summer internships and job opportunities fell apart for many college students because of COVID-19. So two recent Dyson graduates joined forces with a Computer Science senior to launch Origin, a virtual summer entrepreneurship bootcamp and webinar series designed to challenge college students to build solutions tackling some of the world's most complex problems. Origin's co-founders Claire Pan '20 (Dyson), CEO, Lyana Geng '20 (Dyson), COO, and Jessica Chen '21 (Comp Sci), CTO, enlisted professors, instructors, peers, and industry experts as volunteer speakers, webinar instructors, and coaches for this full-time, eight-week program that culminates in pitching a robust business plan. "We are excited to report that over 250 students representing 70 universities and 15 countries have applied so far," says Pan.
3D-printed PPE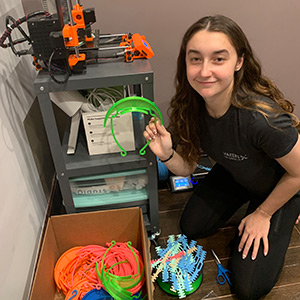 Freshman Karina Popovich '23 (Dyson) organized fellow 3D printer owners and hobbyists to make protective gear for hospital workers, including face shields, face masks, and ventilator valves. Through her efforts, Makers for Covid-19 share the "newest information on shortages, hospitals in need, efficient printing techniques, and improved 3D-files and ensure their contributions meet the highest medical grade possible."
Mute the background noise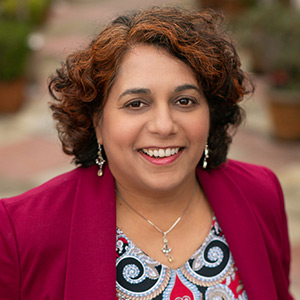 In today's work- and study-from-home era of ubiquitous audio- and video-conferencing, the background sounds of everyday life can cause frequent interruptions. So BabbleLabs, a speech AI startup, built a new product to address that, writes Savita Kini, MBA '06, senior director of product management. Clear Edge for Client "removes all background noise—kitchen noises, kids, keyboard, air conditioners, lawn mowers, and more—and enhances speech," Kini writes.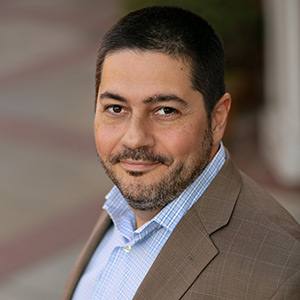 BabbleLabs, co-founded by chief scientist Raul Casas '94, MS '96, PhD '99 (all Eng), pursues "advanced AI, deep learning, and speech science research to build solutions for better speech in business-critical communications."