Just awarded grant for COVID-19 food security research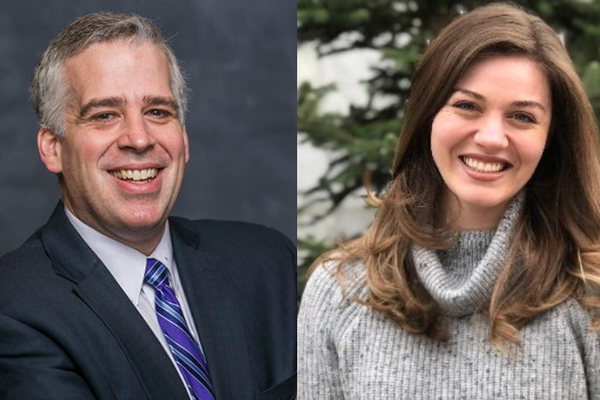 David Just, the Susan Eckert Lynch Professor of Science and Business in the Charles H. Dyson School of Applied Economics and Management, has been awarded a Rapid Response Fund grant from the Cornell Atkinson Center for Sustainability to examine food bank interest and use in the age of COVID-19.
For this research, Just will leverage data from online search trends, a survey from a national sample of food banks and food pantries, and historical tracking of COVID-19 cases by state to assess the extent of recent strain on the food bank system.
"We have already done enough on this subject to know that there was a tremendous spike in search for food aid over the course of the crisis," Just said. "Moreover, it appears that the online searches were clearly associated with food need rather than those seeking to volunteer or donate."
According to Just, the role food banks play in addressing food insecurity and their ability to meet rising demand have been natural concerns since the pandemic hit the United States. A better understanding of these will be valuable in informing how to allocate resources to and within these organizations.
"Food banks play a critical role in bridging the food security gap and helping food-insecure households," said Just, who is working with Anne Byrne, a doctoral candidate in applied economics and management, on the study. Data from 2014 shows that more than 46 million Americans used food bank services.
The Atkinson Center's Rapid Response Fund grants facilitate urgent or time-sensitive research, workshops, and other activities within a broad range of initiatives. The grants offer funding of up to $10,000, positioning faculty to seize unique opportunities for small research projects.
Separate from the Atkinson grant, Just and Byrne are also examining how COVID-19 might have reduced the stigma associated with using food pantries, due to the higher prevalence of need and wider exposure, and how the pandemic has affected trust in government and corporations.
According to Just and Byrne, many who are food insecure or at risk of becoming food insecure do not make use of either private assistance (such as food pantries) or public assistance (such as the USDA's Supplemental Nutrition Assistance Program, or SNAP). This poses a question to policymakers and researchers alike: Why?
"If the assistance is available, we want to know what barriers exist that prevent those in need from using it so that we can hopefully break down said barriers and ease use," said Byrne. "There are known barriers, such as transportation and timing, but they don't account for all of what we see. This research will examine if stigma plays a role, and if so, if the process of acquiring food from a pantry can be destigmatized."
If the research finds that it is indeed possible to destigmatize seeking food assistance, researchers and policymakers will be able to make inroads toward meeting the needs of food-insecure families who are not making use of available services.