Measuring the economic and environmental consequences of COVID-19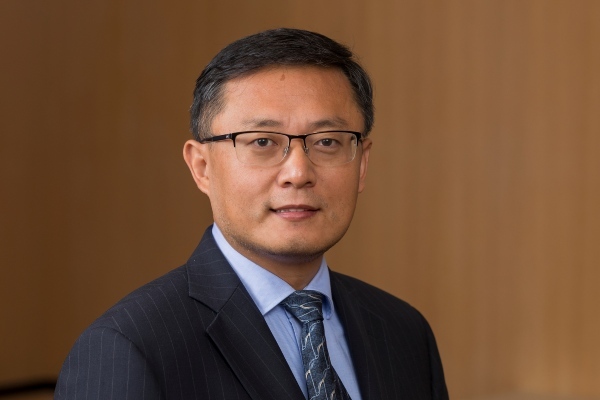 Shanjun Li, the Kenneth L. Robinson Professor of Applied Economics and Public Policy in the Charles H. Dyson School of Applied Economics and Management, has been awarded a Rapid Response Fund grant from the Cornell Atkinson Center for Sustainability and the Cornell Center for the Social Sciences to examine the economic and environmental consequences of COVID-19.
Li, along with Panle Jia Barwick, associate professor of industrial organization, applied econometrics, and applied microeconomics in the Department of Economics at Cornell, will examine economic activities and air quality before and after COVID-19 closed down the economies in the U.S. and China, using high-resolution and high frequency data from economic transactions, remote sensing and website traffic. Further, they will examine large datasets provided by corporations in order to quantify the effects of unemployment, bankruptcies, and output to inform current policy debates.
"COVID-19 presents unprecedented health, economic, and social challenges," Li said. "In order to design and implement effective policies to mitigate the negative impacts, it is critically important to understand how individuals, households and institutions alike respond to the changing economic and social environment, and regulations.
"Our research aims to use high-resolution and near real-time data to understand the impacts on and behavioral responses of consumers and firms during the pandemic," he continued. "We will pay particular attention on the heterogeneous impacts across different income and demographic groups. The findings will inform evidence-based policy design to address challenges."
The Atkinson Center's Rapid Response Fund grants, in collaboration with the Cornell Center for the Social Sciences, facilitate urgent or time-sensitive research, workshops, and other activities within a broad range of initiatives. The grants offer funding of up to $10,000, positioning faculty to seize unique opportunities for small research projects.
Li serves as the co-director of Cornell Institute for China Economic Research. He is a research associate at the National Bureau of Economic Research and a university fellow at Resources for the Future. His research areas include environmental and energy economics, urban and transportation economics, empirical industrial organization, and Chinese economy.