Community summer projects connect Dyson students with local businesses and nonprofits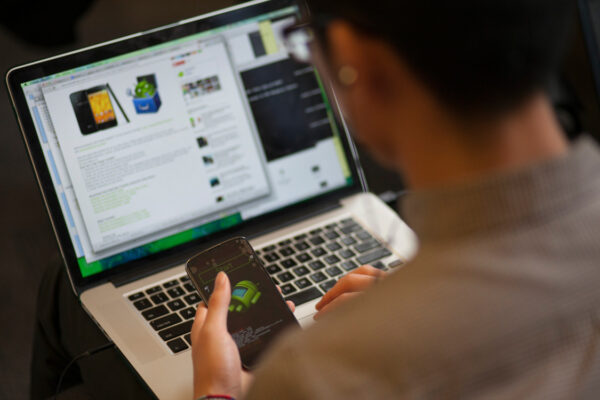 The student services team at the Charles H. Dyson School of Applied Economics and Management launched a Community Summer Projects program that matched 43 undergraduate students with 27 local businesses and nonprofit organizations.
Thanks to generous donations to the Dyson School, the Community Summer Project provides $1,000 stipends for students to engage in two-week, 80-hour projects at local businesses and nonprofit organizations in New York State's Tompkins County. Participating businesses and nonprofits benefit from students' services free of charge.
"A number of our donors have annually been supporting students through internships or other career-related opportunities during the summer," says Tim Oonk, executive director of Alumni Affairs and Development. "With the pandemic limiting paid summer opportunities, the Community Summer Projects program provided an ideal match between donor gifts and funding career-building skills for students."
"The Community Summer Projects program is an amazing opportunity for students to grow, enhance, and apply skills learned at Dyson while also nurturing the connection between students and the greater Ithaca community," says Tim Pasto, director of Career Management. "It's a prime example of what differentiates a Dyson education—the practical application of learning to make the world a better place."
Dyson is committed to providing students with real-life business challenges through an immersive, collaborative learning experience, and created the program after students' internships were reduced or cancelled due to the COVID-19 pandemic. "This has been a time of great disruption for students," says Pasto. "The Community Summer Projects program provides an opportunity for stability." The program also serves as a welcome resource for local organizations that have experienced staff reductions and faced unfinished operational projects because of COVID-19 and cannot afford to employ independent contractors.
"The program provides a way for students to contribute to the local community while building their applied skills during their time at Dyson," says Amy Newman, senior lecturer and faculty director of Grand Challenges. "Donor funds provided much-needed support to students while directly benefitting businesses and organizations in our community. Building new skills and competencies guarantees a solid foundation for the launch of the Grand Challenges curriculum and its alignment with the United Nations Sustainable Development Goals to end extreme poverty, reduce inequality, and protect the planet."
A range of projects, from surveys to marketing reviews
Student participants in the program performed a variety of tasks, including reviewing and proposing website and social media recommendations, assisting with accounting and tax needs, creating client surveys, analyzing clients or donors, creating Excel spreadsheets to manage products or information, and more. Here's a closer look at two of them.
Painting the big picture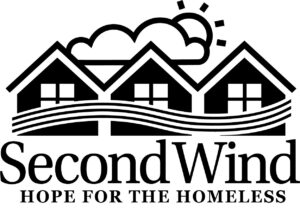 Second Wind Cottages, a nonprofit that provides safe homes and a supportive environment for homeless men, experienced growth and expanded capacity. Aiming for a new marketing approach, they wanted to review and revise their logo and branding to better represent their big picture. Seth Bollinger '22, the Dyson junior who worked with Second Wind Cottages, outlined three goals of his project: logo adaptation, branding feedback, and future ideas. "This project stretched my graphic design and marketing abilities while working with an incredible nonprofit that does life-changing work," says Seth. "This experience has been really positive and fun, as I've been able to dive into branding and design more than I have previously."
"I think the project we chose, along with Seth's self-motivation, made it a success," says Sandra Sorensen, executive director of Second Wind Cottages. "The work he completed with our logo and the input he provided on the marketing and branding review is exactly what I was looking for. It really will help launch us into our next big project."
COVID-19 response and recovery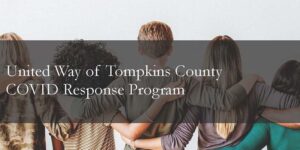 United Way of Tompkins County senior staff worked with Dyson seniors Wellington Lema '21 and Amelia Cura '21 on an innovative project stemming from Engaged Cornell and Dyson's Grand Challenges initiative. Lema and Cura worked on implementing a survey and on creating a report of COVID-19 response and recovery activities that sister organizations were exploring and planning, including United Ways in Cayuga, Cortland, Broome, Tioga, Schuyler, and Seneca counties, and the United Way of the Southern Tier. Following their presentation, the proposed project received funding by the newly launched COVID-19 relief fund for Tompkins County working families that are struggling. "The local United Way stepped up to meet incredible demands during the pandemic," says Newman. "We're glad that Dyson students could play a small role in their efforts."