Let's make life delicious! A summer at Kraft Heinz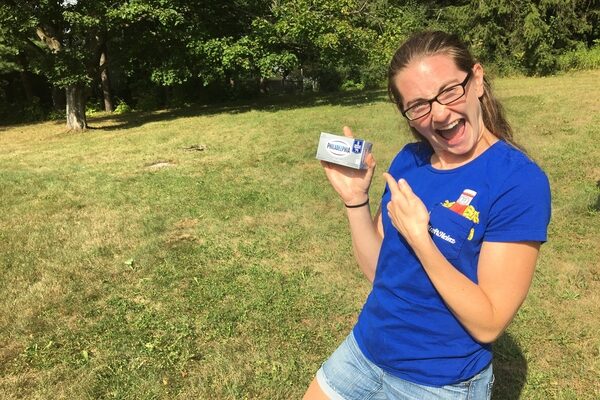 Many business school students look to their summer internship as a way to test out not only their newly acquired business acumen, but probably more importantly, the pivot they came to business school to achieve. I was no exception. As I jokingly introduced myself to everyone at Kraft Heinz as the intern who has spent more time and money at Cornell University than any normal person ever would, I reminded myself how the sum of my education at Cornell is setting me up to be the best asset to our food chain I can be.
Passion for sustainability and marketing
As a veterinarian, I came to Johnson passionate about sustainability and marketing in the dairy industry and will leave more passionate about it. Additionally, I will be able to build a business case for sustainability, understand consumer insights, and have educated discussions about where and how the industry should evolve in order to feed the world in a sustainable way, thanks to my classmates, professors, and the Sustainable Global Enterprise (SGE) immersion. However, reading this you might be wondering how in the world an internship at Kraft Heinz is part of that pathway.
Not your typical summer
Kraft's motto is "Let's make life delicious," so I figured I had a fun summer in store! But this summer was nothing like I imagined. When I accepted my marketing internship at Kraft Heinz, I was excited about spending a summer in Chicago and working in an office for the first time in my career. I looked forward to learning how to be part of a team that uses consumer insights to fulfill the needs, wants and desires of consumers through their products and to building skills that would strengthen my story and nontraditional career path. Instead, what I got was a summer in Ithaca working from my laptop, partaking in a virtual reorg halfway through my internship, and combining my skills of data analysis and storytelling to create a recommendation for the continued success of a 150-year-old brand: Philadelphia Cream Cheese.
The importance of being valued
Despite the situation, Kraft Heinz was an amazing company to work for this summer. I quickly became the "expert" on pricing for the Philly team. I found that my opinion was valued by all members of the team because I proved that I could drive progress, distill data in a way everyone could understand, and balance brand health metrics with profitability goals. At Kraft we are told that "self-starters" are valued and that one person can make a difference. I certainly felt that way this summer. I also found the time to connect with people who shared my passion for sustainability. I created a business case for improved transparency of sourcing and collaboration with sustainability agriculture groups and presented this case to the director.
Skills for success
Although the summer was not exactly what I'd hoped it would be when I signed my contract, I had an incredible experience, learned a lot, and realized that the same skills that allowed me to be a great veterinarian were the skills that I could leverage in business:
Think critically.
Distill information so people aren't overwhelmed by it.
Be enthusiastic and curious about the work you are doing and the people you work with.
Don't forget your passions — leveraging the things you love will help you find success.
Luckily, Johnson has been a place where I can exercise skills I already have and build new ones. Programs such as the SGE immersion, where I worked on a go-to market strategy for a sustainability-focused CPG company, have offered me the opportunity to continue to combine my passions and learn new skills.