Moody's, Fiserv named inaugural sponsors of Fintech at Cornell initiative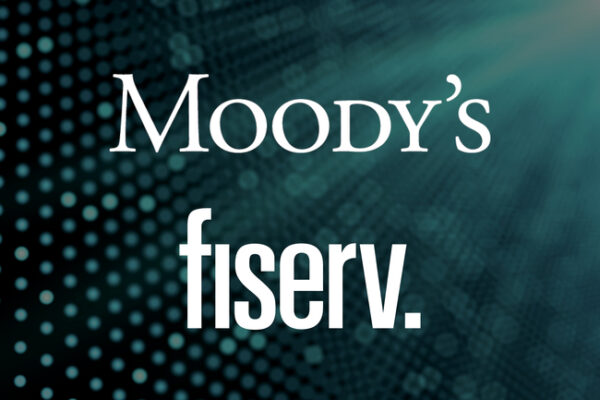 Cornell SC Johnson College of Business is pleased to announce that Moody's Inc. and Fiserv will serve as the inaugural sponsors of Fintech at Cornell. Building from college-wide strengths and university collaborations, Fintech at Cornell intends to become a leader in financial technology research, education, and industry engagement.
"With generous support from Moody's and Fiserv, our college will be able to deeply engage our significant expertise in both the industry and the growing educational field around fintech," said Andrew Karolyi, deputy dean and dean of academic affairs.
"We are excited to support the Fintech at Cornell initiative which supports our efforts to leverage innovation in order to provide trusted insights and standards that help decision makers act with confidence," added Rob Fauber, chief operating officer at Moody's.
"The opportunity for innovation in financial technology is limitless," stated Andrew Gelb, head of issuer solutions at Fiserv. "Initiatives such as Fintech at Cornell will help accelerate the potential of this sector. We are proud to join this initiative to advance research and education in fintech and develop the next generation of fintech leaders."
Fintech research and education
Cornell University currently supports cutting-edge fintech graduate and PhD education. With programs such as Samuel Curtis Johnson Graduate School of Management's seven-week Fintech Intensive, in partnership with the Johnson Cornell Tech MBA program, as well as Johnson's Digital Technology Immersion, students develop firsthand experience and technical knowledge critical for success in business and technology. Fintech at Cornell will proactively bring together global business leaders and academics involved in diverse global financial technology—from economic science data, AI, blockchains, payment technologies, wealth management, supply chains, foreign currency exchange and cryptocurrencies, labor ethics, and more—to examine and explore the intersections of these areas. To develop these connections, Fintech at Cornell will launch a global open nexus for rigorous and impactful academic exploration in the principles, applications, and socioeconomic implications of financial technology, digitization, and data science in economics, finance, and business.
"Rather than creating a center just for Cornell University, we want to involve leading scholars across the globe," said Will Cong, associate professor of finance and Rudd Family Professor of Management. "The initiative will bring together pioneering business partners, policy-makers, and entrepreneurs, in order to promote top-quality research, better understanding, and innovative collaborations in fintech and economic data science" As a cutting-edge researcher and leader in the field, Cong is a founding contributor and collaborator in the initiative.
Fintech connects with industry
Rapidly-evolving global economic and cultural shifts make collaboration between universities and companies increasingly important. With 16 leading fintech-affiliated faculty members across three schools and nine academic areas, Fintech at Cornell is well-poised to support business leaders and scholars involved in diverse aspects of globalization.
"Scholars bring research breakthroughs and businesses turn those breakthroughs into innovative products and services," Karolyi said. In turn, Moody's, Fiserv, and other founding partners can expect a marketplace advantage from their commitment.
Big picture impact
The global crisis of COVID-19 has impacted the finance industry, revealing growing needs for personalized digital solutions, a strong capital foundation, and visionary leadership. The fintech sector will be more important than ever, as digital-only and contactless payment services become new norms.
"Increasingly complex technological developments make the landscape too volatile and complicated to go it alone," Karolyi said. He emphasized that Fintech at Cornell is seeking an additional two corporate partners to complete the consortium in building out research, curriculum, and financial infrastructure.