A gift from David Miller '87, MBA '88, funds Celebrating Our Heritage
A series of virtual events aims to build community around diversity, equity, and inclusion among Dyson and SHA undergraduates.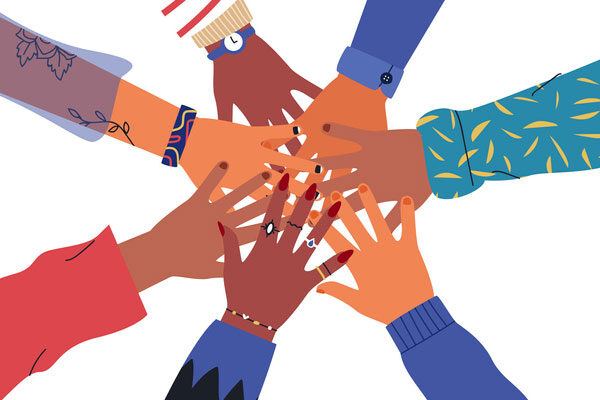 The Charles H. Dyson School of Applied Economics and Management and the School of Hotel Administration (SHA) are launching Celebrating Our Heritage, a monthly series of engaging, interactive virtual events designed to bring undergraduate students together to build community around diversity, equity, inclusion, and belonging.
"We are excited about creating a series of events people can look forward to each month to commemorate and celebrate our community's diversity," says Michelle Duguid, associate dean for diversity, inclusion, and belonging at the Cornell SC Johnson College of Business.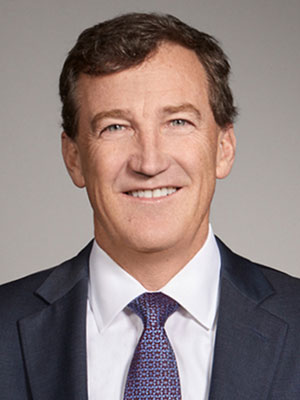 Cornell alumnus and former Dyson Advisory Council member David Miller '87 (Electrical Engineering), MBA '88, head of investment banking and capital markets at Credit Suisse, provided the funding to launch Celebrating our Heritage through his generous, current-use gift, earmarked to support community building around diversity, equity, and inclusion among undergraduates in SC Johnson College of Business.
Miller's gift will also make it possible for students to attend the Out for Undergrad (O4U) Business conference, the premier conference for lesbian, gay, bisexual, transgender, and queer (LGBTQ+) undergraduate students.
"We are deeply grateful to David for his generosity in making this important programming possible," says Duguid. "Our community will benefit greatly from his gift."
"Where I work, diversity, equity, and inclusion are critically important," says Miller, who also serves on the board of Credit Suisse USA and as chairman of Credit Suisse Americas Foundation, the firm's philanthropic arm. "If we don't get it right, if we have people who don't understand its importance, then we're all really missing out; we won't be able to properly work with our clients, who are diverse and who believe in inclusion.
"Having a better education on these topics is going to prepare students at the university for where the world is now and where it's going," he says. "Hopefully, over time, it will help to bring about a more diverse student body."
Raising awareness through games, speakers, and workshops
Conceived and hosted by Jennifer Majka and Victor Younger, directors of the Dyson Office of Diversity and Inclusion and SHA Office of Diversity and Inclusion, respectively, Celebrating Our Heritage will offer students a monthly series of trivia games, guest speakers, and workshops. The theme for each month's event corresponds with widely recognized heritage months, including Black History Month (February), Women's History Month (March), Celebrate Diversity Month (April), and Asian Pacific American Heritage Month (May).
"We will highlight each of those months to create a continuity of people getting together under this banner of diversity, inclusion and belonging," says Duguid. "For Celebrate Diversity Month, we are partnering with Cornell's Asian & Asian American Center (A3C) to bring in the American chef, writer, and TV host Christina Ha, the first blind woman to win the MasterChef competition." Black History Month Jeopardy will mark the first Celebrating Our Heritage virtual event on Feb. 26. (See a full listing of events and registration links below.)
The Dyson and SHA Offices of Diversity and Inclusion plan to continue Celebrating Our Heritage monthly celebrations in the fall semester and beyond. Their goal is to make Celebrating Our Heritage an ongoing part of the SC Johnson College's monthly programming.
Cornell: The foundation for a future
A graduate of both the College of Engineering and the Samuel Curtis Johnson Graduate School of Management, Miller said that his own experience as a student at Cornell University inspired him to make a gift to the SC Johnson College of Business. "I have enormous fondness for my five years at the university," Miller says. "They were my most formative years, and created the entire foundation for my future."
Miller decided to direct his gift to the SC Johnson College "because I ended up pursuing a business finance career." After working for Raytheon through Cornell Engineering's Co-op program, he decided to take the analytical foundation the engineering school provided and apply it to the business world. So he applied to Johnson's 5-Year Bachelor's/MBA program. "Johnson gave me a great learning experience," he says. "I will never forget my first year of working; I would not have been successful if it wasn't for the training I got at Johnson."
Miller points to three classes he says were key to his career success, and that still resonate today: finance, negotiations, and public speaking. "I learned how to use an HP 12 C, a financial calculator I still use to this day," he says. "I learned to use and create Lotus and Excel spreadsheets. So as much as technology has progressed since the '80s, certain things haven't changed."
Miller says that what he learned in his negotiations class "works in every facet of life." As a student who was "painfully shy at public speaking," he gained invaluable confidence from practice and from the tips he got. "Public speaking is so critically important once you start working in a career," he says. "If I could do it all over again, I would take four semesters of public speaking."
Outside of the classroom, Miller formed deep, lifetime friendships.  "We were all 20-year-olds, and we're still getting together and seeing each other's families," he says. "Creating these lifelong relationships, and the trust and bonds that go with them, would never have happened if we weren't in that close-knit environment where everyone's going through similar experiences and you're relying on each other, helping each other out, and creating partnerships."
While serving on Dyson's Advisory Council, 2012-2018, Miller came to campus at least once a year. He has hosted multiple events at Credit Suisse in New York City for SC Johnson College students, including Dyson's Career Trek, and he actively participates in college events. He loves coming back to campus and his children have participated in Cornell's summer camps many times. He even came to Ithaca last year, when the campus was shut down; he took his sons on an RV trip to Ithaca and experienced glamping at Ithaca's Firelight Camps.
Celebrating our Heritage Spring 2021