Dan Cane '98 funds the Cane Entrepreneurship Scholars Program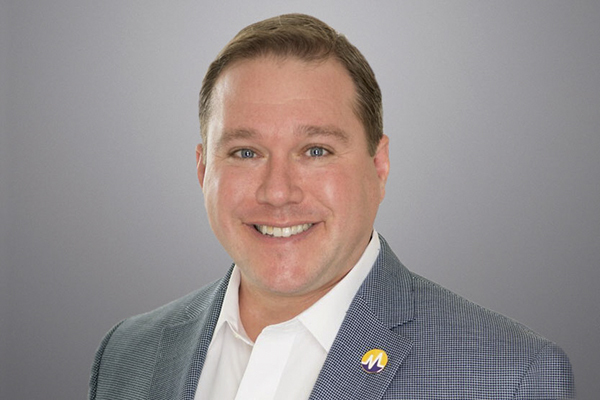 Dan Cane '98 co-founded Blackboard when he was a full-time student in Applied Economics and Management at Cornell (now the Dyson School) and working two jobs—one at the Cornell Theory Center (now the Cornell University Center for Advanced Computing) and one at Arnot Ogden Hospital. Juggling all of that while growing a startup that quickly went viral was exhilarating but challenging, to say the least.
Now CEO of Modernizing Medicine, a healthcare technology company he co-founded in 2010, Cane has established the Cane Entrepreneurship Scholars program at Dyson to create opportunities for undergraduate student entrepreneurs to focus on their startups while they're students—so that "as a university, we can help mint these entrepreneurs," he says. Designed to encourage aspiring, young entrepreneurs to develop and grow their skillsets and their startups, the program provides selected students with financial support, mentoring, and experiential learning.
The financial support "is for the entrepreneurs themselves, so that they don't have to work two jobs at the same time," says Cane. "I really believe, having gone through it, that great entrepreneurs are built, not born. Innovators are born—that creativity, that spark is innate within them. But you have to learn how to how to build a business, how to create financial documents, how to articulate your vision to other people, how to raise money, how to sell, how to do your accounting and collect money."
Inspired to give back
Cane has remained actively engaged with Cornell over the years, generous with his time as a classroom guest lecturer, a speaker at Entrepreneurship at Cornell events, and a member of the Cornell University Council. What inspires him to give back? "Dyson is, to this day, the foundation that that all my experiences have been built on," he says.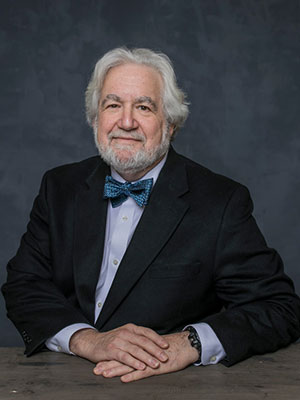 "The thing that is unique about Dan is he's not just someone who wants to give money … he wants to be an active participant in working with the students," says Robert Karpman, professor of practice, director of the Business Minor for Life Science Majors, mentor in the Blackstone Launchpad program at Cornell, and now also faculty lead for the inaugural year of the Cane Entrepreneurship Scholars . "Dan wants to leverage his experience, his relationships, and his network with these students. So it's more than just giving them the money; he really wants to invest his time and effort, which he always does, into helping out these students."
Karpman is a natural choice for leading the new program. He and Cane have a long-standing working relationship; they met several years ago, when Cane was visiting campus and Karpman was looking for guest speakers for his Entrepreneurship for Life Science Majors class. "Dan was always very interested and excited to teach the students," says Karpman. "At that time, he was maybe one or two years into starting his new company, Modernizing Medicine, and so it fit well with what I was doing." Since then, Cane has been a guest lecturer in Karpman's healthcare entrepreneurship class and other classes—something Zoom has made easier. Karpman, who was a practicing orthopedic surgeon for 30 years, has also been a guest speaker for Cane's Modernizing Medicine software subscribers.
So when Cane first decided he wanted to provide funding and support for students that would enable them to work on their new ventures, he shared his vision with Karpman and they worked through the details of the new program Cane wanted to create.
Cane has already met with the inaugural Cane Entrepreneurship Scholars, and will continue to advise them on an ongoing basis. He projects these meetings will be "20 percent encouragement, 80 percent brass tacks: What's next? How are you planning on building and scaling this? What's the next set of obstacles in your way? Making sure they're aware that between their dream and where they are today, there are thousands of things that need to happen."
Access to successful entrepreneurs like Cane is invaluable, Karpman says, because "they know where the minefields are and they know how you can avoid them."
A focus on applied entrepreneurship
Cane Entrepreneurship Scholars will be awarded up to $ 5,000 per scholar per year, to use as they see fit to develop their business, and may be renewed for an additional two years. In addition to guidance from Cane, scholars may have access to other mentorship support, including advice on methods to leverage their funds in order to raise additional financial or in-kind support. Preference is given to Dyson students who are pursuing either a concentration or minor in entrepreneurship and to those who have already applied to a summer accelerator program such as Rev, eLab, Life Changing Labs, or Blackstone Launchpad. In return, scholars will be required to provide quarterly updates regarding their progress.
"Being part of a business accelerator or incubator is not a requirement," says Karpman, "but it's suggested because it's a good way for them to get additional mentoring as well as in-kind funds, legal support, and other assistance that they might otherwise have to pay for out-of-pocket." A lot of learning to be an entrepreneur, he says, is about networking: finding the right person, finding the right investor, finding the right company. So the more exposure they get, the better their chances.
"When I look at entrepreneurship, I look at it in two ways," says Karpman. "The academic part has to do with the multidisciplinary study of how businesses are created, who creates them, and why they're successful. Applied entrepreneurship is: 'How do you start a company? How do you run it?' Students at Cornell have a huge opportunity to get involved in Entrepreneurship at Cornell and access to all these accelerators. So they should take advantage of it while they're here."
Meet the inaugural Cane Entrepreneurship Scholars
Selecting the inaugural winners was very difficult, says Karpman. "All of the students had done their due diligence and homework; the concepts, the ideas, their presentations, their work, were all excellent." Winners' pitch decks and slides clearly conveyed that they had investigated the problems they were trying to solve, had good solutions, and had identified potential customers, he added.
This year, three students were selected as Cane Entrepreneurship Scholars: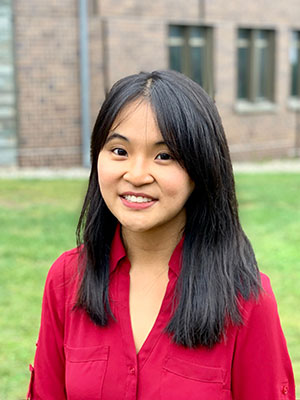 Gabby Lee '22 (Dyson) is working to launch reHAB, a startup that seeks to address the problem of harmful algal blooms (HABs), colonies of algae that grow out of control and produce toxic chemicals. HABs now occur annually in the Finger Lakes region and the toxins they produce are detrimental to human health and marine life. Lee is a member of Cornell iGEM, an award-winning synthetic biology research team of 30 undergraduate students who developed the technology behind reHAB, which builds on a microcystin detection and remediation system that combats the toxins produced by HABs.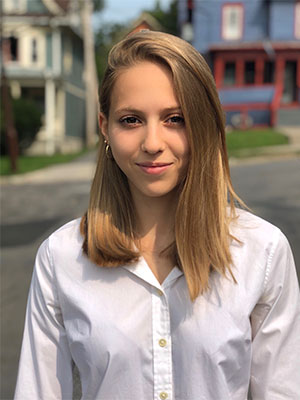 Adele Smolansky '23 (Eng) is working to launch AI Learners, a startup focused on helping students with learning disabilities improve their math skills through online games. AI Learners has backing from eLab and from a Beck Fellows Award. Smolansky and AI Learners were included in this Cornell Chronicle story about eLab's Demo Day.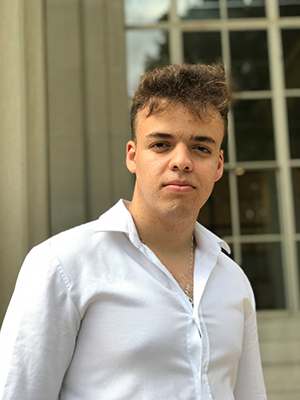 Matias Lancewicki '24 (Dyson) is working to launch Ezri, a backpack product line designed to fit the needs of young business professionals. Ezri has developed "functional and efficient backpacks that offer millenials modern, minimalistic style." Lancewicki obtained a loan to design, develop, and manufacture Ezri's first six backpack models.
"These kids are brilliant," Cane says about the inaugural scholars. "They're doing things that I couldn't dream of when I was an undergrad. Part of what I love about this first set of scholars is these are viable businesses. And they're going from 'I have an idea' to 'I've created a prototype' to 'Here's a product' to 'Maybe there's a company here, something real I can commercialize.' That sort of process—especially when you're an undergrad at Dyson—that's magic. And even if they're not successful, they're successful—because they've learned dozens of things that don't work, and they can try to do it differently the next time."
Next year, there will be funding for up to eight Cane Entrepreneurship Scholars, says Karpman. "So we expect that the program will expand."
How a Cornell sophomore launched a program that went viral
Cane originally conceived and launched the startup that grew into Blackboard as a way for himself and his fellow students to access and print out materials that Professor Cindy Van Es discussed in her Intro to Statistics class. It was his sophomore year and he had just completed a summer internship writing a computer program at Intel. "I went up to her and said, 'Look, I just did my internship building a document management system for resumes. If you give me these documents, I could build one for you."
As word of the new capability spread, demand skyrocketed throughout Cornell. To keep up, Cane knew he'd have to drop one of his two jobs. But rather than Cornell hiring him as an employee, someone in Cornell Information Technology had the foresight to tell him to "go form a company, and we can pay you as a contractor." So he did.
"Within two weeks, I couldn't do all the work myself," Cane recalls. "So I hired my housemates; then we couldn't do all the work across the eight of us. So we started to write tools that automated some of our tasks and the toolset got good enough to start to turn it over to the professors themselves. Pretty soon there were hundreds of courses. Then other universities saw what Cornell was doing, and asked, 'Can we do that?' And it literally went viral in 1998-99.
"My running joke with my friends at the time was that I was applying things as fast as I'd learn them," Cane continued. "I would learn about the sole proprietorship in business law, and I'd run to the courthouse in Ithaca and incorporate. Then I'd learn the difference between an S corp and an LLC from a tax perspective, and think 'Oh, no, this is way better,' and I'd run down and change our articles of incorporation. Then finally get to 'This is why you want to be a C Corp.' We actually went through that: a sole proprietorship, partnership, LLC, and then a C Corp. Because I was learning as I went along the way: Benefits, pros and cons, and not just from business law, but from accounting and tax [perspectives]. And it was awesome."
"There's magic to Cornell"
Cornell is the only school Cane ever wanted to attend. "Both my parents went to Cornell," he says. "I visited a lot, probably a dozen times between when I was little and when I went to Cornell. And I knew—love at first sight." Although his own children are still too young to apply to colleges, he's brought them to campus half a dozen times already, just so they could see it and talk with people.
"To this day, whenever I meet another Cornell alum, you see something light up," Cane says. "It's not just the shared experiences of braving the cold," he jokes. "It's the fact that there was so much opportunity there and so many interesting things to do."
At the same time, he makes the point that "no two Cornellians' experiences are the same. Every day is different there; it provides something for everyone," Cane says. "I love that about Cornell. There's magic to it. I will always feel that."