TIAA gift champions Dyson program addressing emerging markets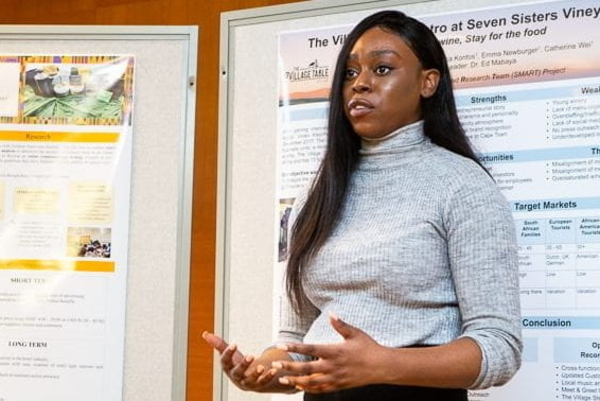 A transformative gift by TIAA is helping strengthen an international Cornell program that immerses students in unparalleled learning experiences by working with small companies, organizations, and community groups located in developing countries and emerging economies.
The gift establishes the Clifton R. Wharton Jr. Program of Global Engagement endowed fund, which provides support for the Student Multidisciplinary Applied Research Teams (SMART) program. SMART is a program of the Emerging Markets Program (EMP) in the Charles H. Dyson School of Applied Economics and Management, Cornell SC Johnson College of Business.
The gift is in honor of Clifton Wharton Jr., who served as TIAA CEO from 1987 to 1993. Wharton crafted an extraordinary career, highlighted by his work in higher education, international affairs, and business. The gift qualifies for a match through the historic gift to name the Cornell SC Johnson College of Business by Fisk Johnson and the SC Johnson company.
"Dyson's Emerging Markets Program aligns with our focus on supporting personal financial goals and overall financial wellness," said Doug Chittenden, head of client relationships at TIAA. "The program is the perfect opportunity for TIAA to help improve the financial outlook for people around the world through a combination of research, education, and outreach, while advancing Wharton's interests and work in international affairs."
"It is an honor to fund an effort that gives individuals and enterprises the knowledge, skills, and tools they need to compete in the marketplace and also strengthens private strategies and public policies in emerging markets," Chittenden said.
Attending Harvard at the age of 16, Wharton received a master's degree from the School of Advanced International Studies at Johns Hopkins University and another master's and a doctorate in economics from the University of Chicago. He has served as President of Michigan State University, and Chancellor of the State University of New York, among others.
Within the private sector, Wharton served as the Director of the New York Stock Exchange, Chairman of the Rockefeller Foundation, and as an officer with the Agricultural Development Council. After leading TIAA for many years, he served as Deputy Secretary of State under President Bill Clinton in 1993.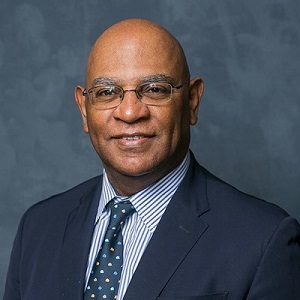 Ralph Christy, professor of applied economics and policy at Dyson and director of the Emerging Markets Program, was instrumental in securing the gift.
"The SMART program values experiential learning, the idea of immersing students in emerging markets and assigning them to work on complex problems with partnering companies and organizations." Christy said. "This gift is a tremendous help in providing resources to spotlight Dr. Wharton's distinguished legacy in support of Cornell's well-recognized competitive advantages and highly regarded reputation in developing countries."
SMART brings together teams of both graduate and undergraduate students, faculty, and staff from across the university and pairs them with small companies, organizations, and community groups located in developing countries and emerging economies. SMART teams work to address a specific need identified by their international partner, challenging them to apply classroom knowledge and skills in real-world international development settings.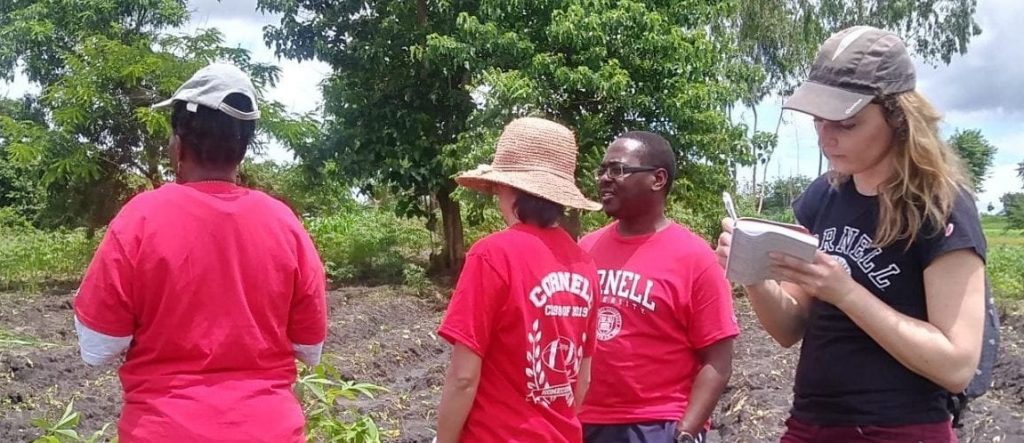 Students contribute technical assistance and analytical support, present their research and analyses, and then return to Cornell to develop publishable case studies and other materials to enrich learning in university classrooms and executive education programs. Since 2002, over 100 teams, composed of over 600 Cornell's undergraduate and graduate students, have engaged with community, government, and business partners in 30 different countries across Africa, Asia, and the Americas. Participating students have represented more than 20 degree programs housed in eight colleges at the university.
Over the past year during the COVID pandemic, SMART transitioned into a virtual environment, identifying eight overseas companies and projects that focused on the impact COVID had on the business. Student learning focused on themes around resilience, business strategy, digital technology, and gender.
"These companies operate in environments where they struggle to save not only their companies, but save their own lives," Christy said. "So, working with companies to help formulate strategies in the midst of this pandemic was a very powerful learning experience for our students."
Cornell has a rich research and outreach tradition in emerging market countries and a body of work dedicated to solving a plethora of persistent problems, including food security and poverty, Christy said, and students, including those who study business, are exposed to this legacy.
"I want them to know that there are shoulders upon which they could stand, individuals who've made enduring contributions in the field of economic development, including Clifton Wharton," he said.