Park Perspectives: The intangibles, finding your goodwill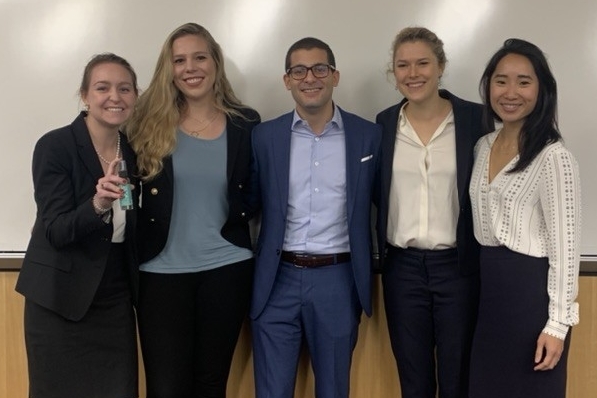 Park Perspectives are authored by Johnson's Park Leadership Fellows.
Early on in my MBA, I learned the incredible value of "goodwill". For anyone valuing a company, or learning how to, an important concept to know is the idea of a company's "intangible" assets. These are all of the things which make a company valuable to the public which aren't tied to physical assets like property, equipment, or inventory. While some of what is grouped into intangibles are easy to identify, such as proprietary technology, a large portion of this bucket is simply known as "goodwill." By definition, goodwill is the premium paid for a target firm—the excess amount over the fair market value of a company's assets less liabilities. It includes things which can't easily be quantified, like brand reputation, customer relationships, and employee relations.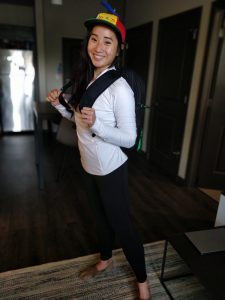 I learned about this concept for the first time during my introductory accounting course in my first semester at Johnson—the same time most firms were hosting their company briefings. It was around this time that I faced an existential crisis about what recruiting track I wanted to pursue. Many of my peers were switching careers and steadfast in their decision, seemingly driven by an all-knowing higher power who knew their deepest desires and was able to guide them to the right industry or function. Unfortunately for me, I had yet to meet this higher power, and was adrift in a sea of possibilities.
The value in intangible goodwill
Over the course of the year, focus did come—in the form of 60 second soundbites gleaned from Johnson administration, professors, and guest speakers. With wisdom to spare, they helped me realize what was important in my career search—the intangible "goodwill" that would be far more valuable than perceptible factors like salary, bonus, or what city I would be in. I want to share these in the hopes that it helps others on their path to finding what is important.
Culture: Seeing beyond lip service
"The culture you tolerate is the culture you have."
– Nick Nickitas, Lecturer | Johnson Course: The Business Idea Factory | Professors: Nick Nickitas and Brad Treat
To borrow from a concept shared in class from Nickitas (founder of Rosie, an eCommerce start-up), culture is the product of the language people use and the behaviors that accompany those words. Oftentimes, it is this informal culture which trumps the stated, formal culture of the company. The words we use create the world we live in. For example, does leadership tolerate employees who are rude or belittling to their peers? If so, then that is the culture of the company, regardless of the internal marketing being circulated to employees. These actions betray the company values its work products more than it cares to address how others are treated.
In this case, what mattered most to me was what was considered "success" in the company. Would a manager describe their most "successful" employee as the one who survived the trenches of gruelingly long hours at the expense of their health, or the one who manages to accomplish their work while also living a fulfilling and healthy personal life?
Failure: Valuing the learning process
"Few things are as rewarding as killing ideas… and re-awakening zombies."
– Charlie Craig, Guest Speaker | Johnson Course: The Strategic Management of Technology and Innovation | Professor: Wesley Sine
Craig, Corning's VP of Innovation and Chief of Staff to their Chief Technology Officer, spoke about how Corning not just learns from their mistakes, but celebrates them–literally. Every Halloween, Corning invites the leaders of failed projects to share their lessons learned (over fittingly graveyard-themed refreshments, of course) with other company innovators, in the hopes that others can apply that knowledge elsewhere. The idea is that failures help sharpen judgement, and by creating a culture where failure is commonplace, it allows people the freedom to truly innovate—which oftentimes, means failing.
On this front, it was important to me to learn how employees approached the idea of failure. Was failure a career killer—or an accepted part of the learning process? My conversations would hint as to whether chatter around failed projects and ideas were hushed, or talked about openly. As Jay Russo, Professor of Johnson's Managerial Decision Making course, points out:

"One of the biggest opportunities in all of professional life is the chance to learn from mistakes. You've paid the price, may as well extract the lesson."
Day-to-day happiness: Visualizing the little things
"It's everything you do, every day, that sets expectations throughout the organization."
– Scott Crocco, Guest Speaker | Johnson Course: Ethics and Corporate Culture | Professor: Dana Radcliffe
As Crocco, Executive Vice President and CFO at Air Products so succinctly puts it, this is the "miscellaneous" bucket—everything else that is important in how a company operates which affects how you operate day-to-day and may influence the company's ethicality and future direction, but which may be hard to articulate. One way to determine what factors influence your everyday happiness is to visualize a typical day—your walk into the office, a weekly meeting, lunchtime—and how you might feel moving through those environments and interactions. For example, think about which people take up the most space in a conversation. Is it the senior leadership? Engineers? Marketers? Those with the loudest voices and squeakiest wheels? How would you come to the table and feel speaking up to this crowd?
Personally, what I needed was to delineate my "must haves" from my "nice to haves" and see how I could fit these into my new life, and whether I could do so soundly. COVID changed the conversation around mental health, and as every person who has been trapped in their environment can attest to, your immediate surroundings are a big contributor to overall happiness. I wanted to determine if my future environment was a help or hindrance to my happiness and continued growth. Could I see myself moving in the same future direction as this company?
A final essential characterization I will share is that goodwill is different from most other intangible assets in one unique way. It has an indefinite life. Unlike deposits in your bank account or updates to your resume, these elements may affect you in ways you may not always be able to articulate or perfectly recollect. But the feelings created from these experiences will endure, and shape how you interact with the world moving forward.
Throughout the recruiting process, it was hard to understand what this all might mean for me and, at times, center myself around what I truly needed versus what others valued. Luckily, part of my many life blessings was a support system of close family and friends who cared deeply about my happiness and wanted to witness me living up to my highest possibilities. The other half of the equation was a Johnson community, both past and present, that spoke candidly of their own experiences and helped me decipher what a fulfilling career might look like, using their own lens.
True to Johnson's "pay it forward" culture, I was able to tap into a network of kind professionals who became the support I needed to make it through the whirlwind of recruiting with a career I am eager to grow in. For all of the compassion and selflessness that comes with donating one's time—truly, the most powerful gift you can share with someone—to help me value the "goodwill" in countless careers and firms, I am endlessly grateful.