What Keeps Us Coming Back: How to Build Customer Loyalty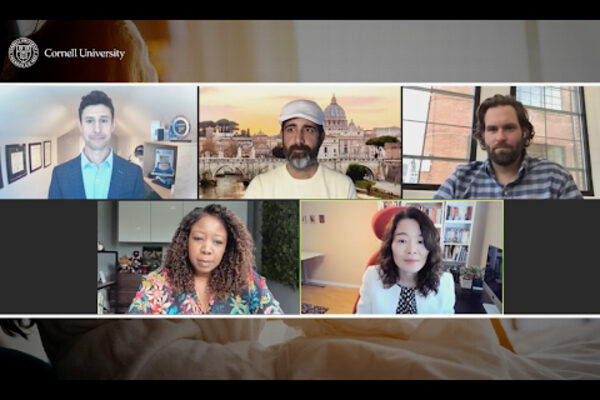 When making purchases, almost everyone has experienced being offered special programs for which they can sign up. Promising future discounts and rewards in exchange for loyalty, these programs are by now nearly ubiquitous. But what happens to customer loyalty in the midst of a pandemic?
On April 27, a panel of experts joined Helen Chun, associate professor at the School of Hotel Administration (SHA) to talk about this very topic. In a keynote webinar titled "What Keeps Us Coming Back: How to Build Customer Loyalty," produced by the Center for Hospitality Research (CHR), the Leland C. and Mary M. Pillsbury Institute for Hospitality Entrepreneurship (PIHE), and eCornell, they explored emerging trends in loyalty-building for a world changed by COVID-19.
The panel included Jacqueline Nunley, senior industry advisor for travel and hospitality at Salesforce; Ashwin Kamlani MMH '03, entrepreneur; Eliot Hamlisch, executive vice president for loyalty & revenue optimization at Wyndham Hotels & Resorts; and David Rochefort '10, partner at Castle Peak Holdings and former president of Graduate Hotels.
Below are some major takeaways from their discussion.
Collaboration between companies creates opportunities for evolution
Ashwin Kamlani began by examining the status quo ante of points-based, "earn and burn" loyalty programs, noting that prior to the pandemic, customers were being "drowned in this proliferation of loyalty programs." However, with the arrival of COVID-19, customers were more likely to be stuck at home and interact with fewer brands, creating issues for the current model.
To strengthen the relationship between companies and loyal customers, he raised the possibility of offering more value through collaboration between different companies, such as an airline and hotel chains. Although "the environment and the plumbing… has never really existed for those kinds of direct relationships," Kamlani suggested that identifying what each customer values and providing benefits through partnerships "changes the landscape of loyalty."
In the aforementioned example, he described how one of the airline's pre-COVID challenges was that 70% of their first-class seats had been going for free, as customers were using them for free upgrades. However, if they were to partner with a hotel who offered guests free first-class seats if they stayed at that hotel, with the hotel paying the airline "even two hundred dollars" for that upgrade, then "everyone wins in that scenario."
Centering loyal customers helps with retention during COVID-19
When we look at loyalty trends, engagement looked a lot different this past year. Loyalty has shifted or reset since the onset of the pandemic, and travelers expect to see differences going forward. To this end, Jacqueline Nunley emphasized how in the past we saw loyalty programs with double functions that persuaded customers to come back by offering incentives. They also permitted travel companies to track customer habit patterns, thus structuring their customer knowledge basis for marketing. Not much has changed except 'the customer.' Today, we see that programs have the need to become more experiential to cultivate these new customer relationships. This is not really new, but it has show to be incredibly rewarding for businesses long-term.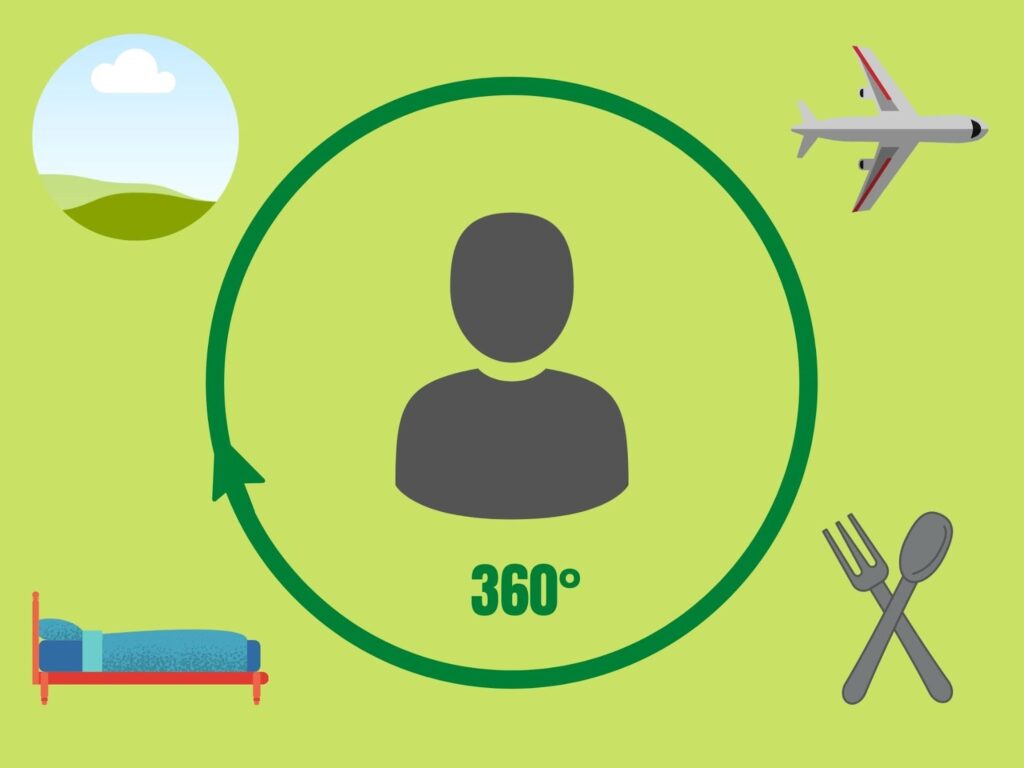 Nunley noted that loyal customers become advocates because of their experiences. They spend more time and money with a brand in any given category so long as they feel valued and their experiences are seamless, productive, memorable and even delightful. A 360° view of the customer simply translates into putting the customer at the center of everything that travel brands want to do. Nunley also stressed that 'emotional loyalty' means customers are 'emotionally engaged.' In addition, the importance of personalization, which today matters even more, is one of the most important factors in driving customer satisfaction that leads to loyalty and business growth.
Loyalty in franchise and owner-operator operations
Other topics covered included balancing between the dual customer sets of franchisees (hotel owners and guests), a unique issue for large franchise operations like Wyndham. On managing these relationships, Eliot Hamlisch described interacting with franchisees as a distinctly "high-touch" engagement because owners always have the option to stay independent. Owners who enter into franchise agreements expect a return on their investment, increasing the necessity for brands to drive out-sized value for them.
From a guest-loyalty perspective, Hamlisch emphasized the importance of "attracting, engaging, [and] retaining" guests with incentives like point rewards and by simply thanking them for staying. Ultimately this results in a cycle wherein franchise fees are used to attract new members into a brand's rewards program, incentivizing guests to return, thereby driving value for franchisees and guests alike.
Smaller, owner-operator brands also have unique issues and advantages. David Rochefort spoke on this, emphasizing the "agility" of brands like Graduate, which makes for quick decision making at the associate level and property level. Personal engagement at the reception desk encourages customers to opt for a direct reservation rather than booking through OTAs (online travel agents).
Data, Technology, and Subscription Models
Also discussed were AI-driven personalization from customer data, which has seen an increase in applicability due to the pandemic, and the potential for a rise in subscription models to transform the landscape of customer loyalty.
Nunley stated that prior to COVID, the focus was on collecting data on travelers' attributes, behaviors, and identity. However, with the "convergence" of business, work-from-anywhere, and leisure, there is a greater need for travel companies to understand their customers' intent, motivation, and sentiment for travel. Only then can companies deliver true personalization that meets the needs of travelers from a predictive and proactive standpoint in this new age of travel.
In terms of subscription models, Kamlani described them as an attempt by companies to gain more "ownership" of the customer relationship, but expressed worry that they may be presenting customers with too many options as opposed to focusing on "lifetime value." He noted a need for rewards beyond "Join our program, and maybe you'll get a discount."
The Future of Loyalty
On the future of loyalty, Nunley said that now is an "extremely exciting time" for brands to explore what loyalty will look like going forward, as there is the opportunity to begin leveraging data to "really connect" with all customers. Kamlani noted a recent influx of new regulations surrounding this data, which he sees as necessary, but which could "create a level of complexity around how we continue to build loyalty programs."
Rochefort predicted that the next five years would bring more growth to loyalty in the industry than the last thirty, with the pandemic proving a major factor in that acceleration. Hamlisch identified "flexibility" and "personalization" as two key ideas, necessary for franchisors, owner-operators, consultants to the industry, and guests alike. Professor Chun concluded by noting a trend of interest from a consumer psychologist's point of view—that the hospitality industry is trying to become "more inclusive" and "relevant to the community-minded."
With these trends in mind, it's sure to be an innovative time for loyalty in the hotel industry, both now and in the years to come. To learn more about the subjects covered in this discussion, including additional points on building emotional connections and managing losses with many customers stuck at home, watch the full keynote recording on demand.