Excitement and Readiness Accompanied the 2021 National HR in Hospitality Conference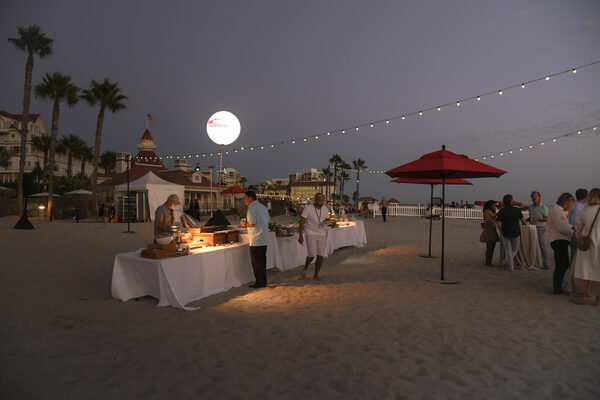 Developed and presented by the Cornell's Center for Innovative Hospitality Labor and Employment Relations (CIHLER), the School of Industrial and Labor Relations (ILR) and the Cornell Peter and Stephanie Nolan School of Hotel Administration (Cornell Nolan School), this year's long-awaited National HR in Hospitality Conference took place from Tuesday, September 21 to Thursday, September 23, at the Hotel Del Coronado in San Diego, California.
As last year's conference was postponed due to COVID-19, the speakers and sessions slated for 2020 were rescheduled for this year. Below is an overview of the conference's plenary sessions, including a Lifetime Achievement Award honoring Carolyn J. Clark, a conversation with Hilton's Kevin Jacobs '94, a fast-paced presentation of legal tips, a keynote on bias in HR, a discussion on HR challenges and insights, a panel on labor and employment changes with the new presidential administration, and a final executive summit, along with recordings — sure to be of interest to students and other readers with an interest in human resources and hospitality.
Plenary Sessions
Lifetime Achievement Award: Carolyn J. Clark
Carolyn J. Clark was the 2021 honoree for the Lifetime Achievement Award, for which the presentation will take place in-person at next year's National HR in Hospitality Conference. Clark has spent decades in leadership positions in human resources in the hospitality industry. Having retired in 2018, she held senior positions in HR at Fairmont Hotels & Resorts (formerly Canadian Pacific Hotels) since 1974, during which the company's progressive HR initiatives led to its recognition as one of Canada's Top 100 Employers for 12 consecutive years.
Keynote Speaker: A Conversation with Kevin Jacobs '94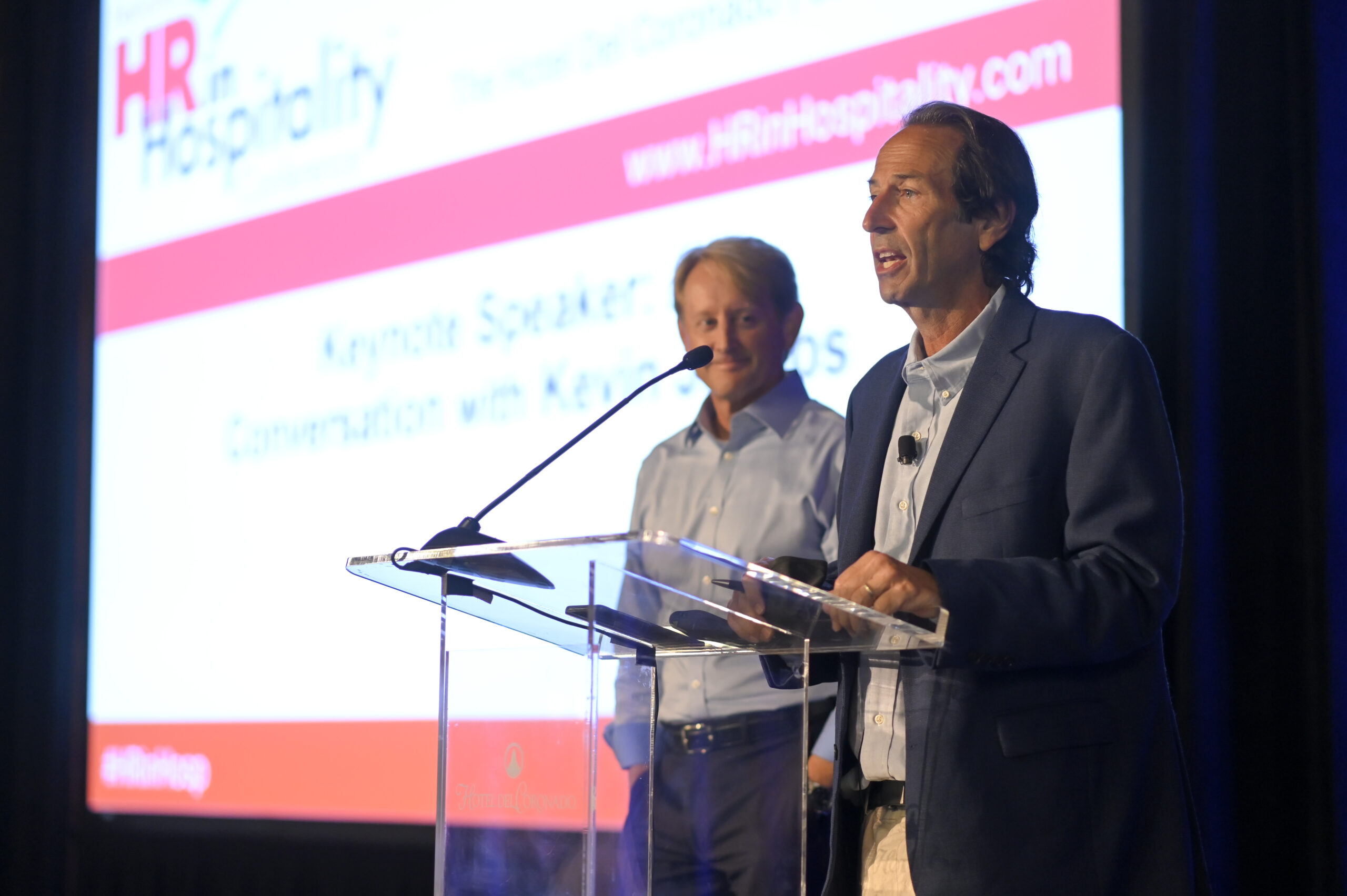 The conference opened with a conversational plenary session, in which the John and Melissa Ceriale Professor of Hospitality Human Resources and academic director of the CIHLER at the Cornell Nolan School, David Sherwyn '86 (ILR) & JD '89 interviewed Kevin Jacobs '94, chief financial officer & president of global development at Hilton Worldwide. Jacobs gave some insights into Hilton's methods for addressing the current employment atmosphere, including challenges affecting employees in the wake of COVID-19. For the past several years, Hilton has been ranked a top employer to work for, and Jacobs stressed the need to be an "employer of choice" — especially in the field of HR. However, Jacobs acknowledged that "We are not immune to the dynamics of the labor market," and that while he was confident that the industry would recover, both COVID and structural issues played a part in the current labor shortage.
Click here to watch plenary session one.
50 Legal Tips in 50 Minutes
Speakers:
In this fast-paced session, Jack Sheinkman Professor of Collective Bargaining at the ILR school Harry Katz read aloud speaker-submitted tips for HR professionals on critical employment and labor law issues. For each tip, each speaker had one minute to reply or elaborate before a horn sounded. Topics spanned issues in the wake of COVID, changes under the new presidential administration, joint-employer issues, and more. The session aimed to teach attendees what they would need to keep up with the legal landscape, including tips such as: "Beware of reimbursement objectives for employees working remotely" and "Rehiring employees? Repeat the onboarding process."
Click here to watch plenary session two.
Keynote: Bias in Human Resources
For the third plenary session, keynote speaker Gerry Fernandez gave a presentation on bias in human resources, before sitting down for a discussion with the Kenneth and Marjorie Blanchard Professor of Human Resource Management, Bruce Tracey. As the president and founder of the Multicultural Foodservice & Hospitality Alliance, with more than 40 years of industry experience, Fernandez offered many salient insights for those seeking to learn more about diversity and inclusion in human resources. He spoke on the future of the U.S. as a majority-minority country by 2050, the changing expectations of communities of color in the wake of COVID-19, and addressing bias in the workplace. "I can teach you about the culture," he said, "you can read about it, and learn a little bit about it." But eventually, listeners have to "jump in the pool, and develop your competency."
Click here to watch plenary session three.
HR Challenges, Insights, and Solutions
Speakers:
In this session, professor Tracey convened a panel of industry professionals to share their approaches on a wide range of strategic and operational issues, both from within and outside their organizations. They gave advice and insights on topics such as industry outlook, how COVID has changed the meaning of work personally and for teams, and attracting talent. Reflecting on how the pandemic affected her view on meaning, Lawson remarked that her reason for working in HR is "to be that person… that helped people feel comfortable in their work environment," and that risk-mitigation should not be "at the expense of… being that true, genuine advocate for your people."
Click here to watch plenary session four.
Labor and Employment Policy in the Presidential Administration
Speakers:
The fifth plenary session, again moderated by professor Katz, covered potential labor and employment policy issues under the Biden administration. These include whether the National Labor Relations Board (NLRB) will once again drive labor reform, the Protecting the Right to Organize (PRO) Act, new appointments to the Department of Labor, and more. Miscimarra, a former member of the NLRB, predicted that the board's decisions will create "new challenges" for those in management, but also that they would be more well-received by those who "represent unions, or are advocates for unions."
Click here to watch plenary session five.
Executive Summit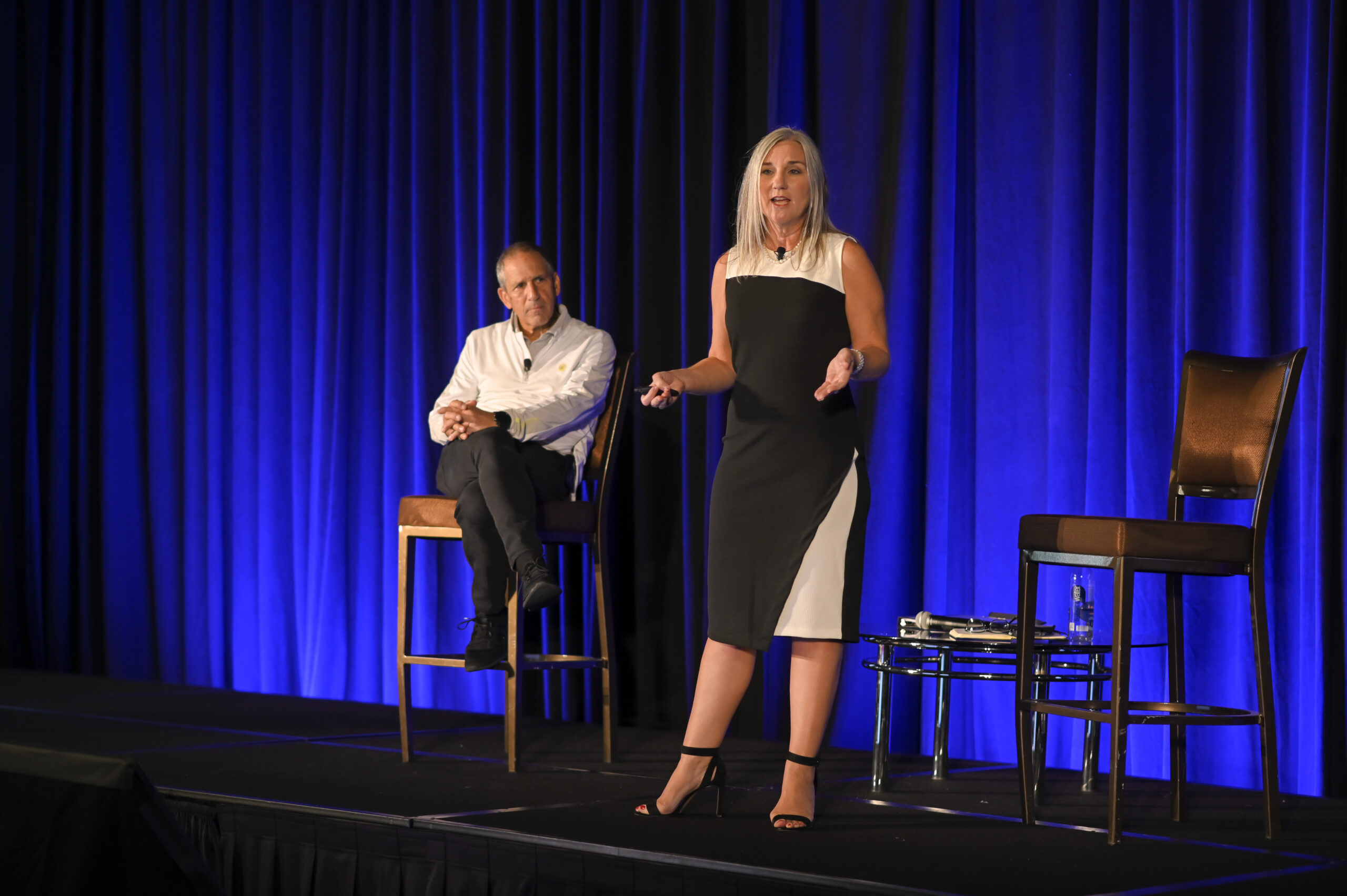 Speakers:
The sixth and final plenary session, moderated by professors Sherwyn and Tracey, gave some insight into the boardroom conversations of "owners and senior executives in the hospitality industry." Simulating an executive meeting, a panel of executives and legal experts debated over several HR topics that companies may deal with on a daily basis. Covering current and future challenges facing the industry, they focused on mental health in the industry in light of COVID, as well as the benefits and drawbacks of remote and in-person work.
Panelists left viewers with insights for both long-term plans and in-the-moment tactics. "If we don't reimagine the way the hospitality industry staffs and [its] expectations of managers, we're going to continue to have the 'great resignation,'" Rothschild said. Johnson-Anderson added, "Hire for what works for your property, but be flexible."
Click here to watch plenary session six.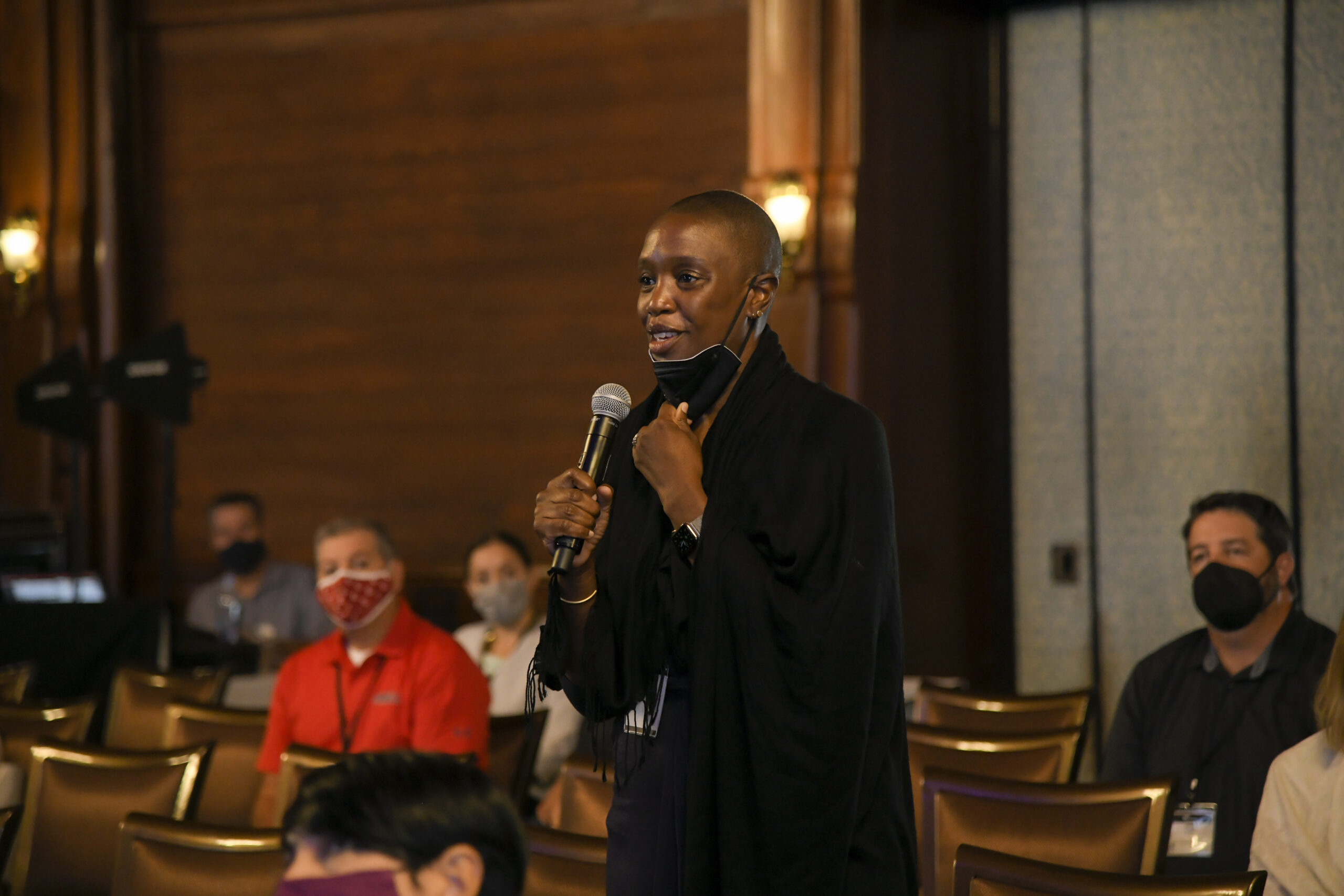 In addition to the plenary sessions, 21 HR and Law sessions also took place at the conference, covering a wide variety of topics. While these were not recorded, those who missed the conference this year may view recordings of the plenary sessions linked in the descriptions above.
After last year's postponement due to COVID-19, this year's conference was well-received. Around 300 people attended, and next year's conference is sure to be just as impactful. It will take place at the Loews Miami Beach Hotel, June 14-16, 2022—those who are interested can look forward to attending. More details will be announced in the coming months. Bookmark the HR in Hospitality website to stay up to date.
Additional coverage of the conference can be found on the ILR Scheinman Institute's blog.