COO Julie Belkus overcomes supply chain challenges with flexibility and creativity
Celebrating 10 Under 10 honoree Julie Belkus, MBA '18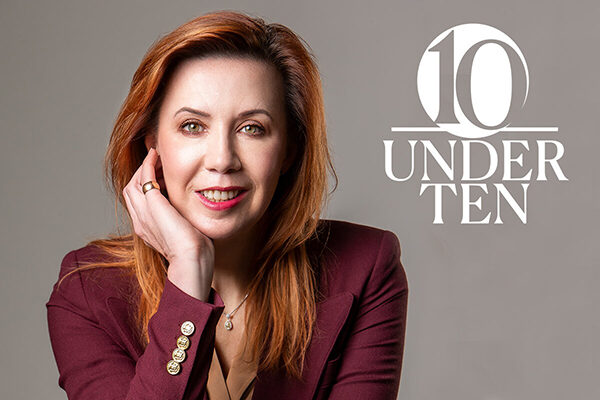 An operations officer who is successfully managing a supply chain through the global pandemic, an architect of ideas and systems designed to solve problems, a believer in lifelong learning and the value of taking risks, Julie Belkus, MBA '18 (a Cornell Executive MBA Americas graduate), is one of the inaugural 10 Under 10 Notable Alumni honored by the Johnson Recent Alumni Council (JRAC).
Belkus is chief operating officer at Rags, maker of soft, comfortable, durable babies' and children's clothing that makes getting kids dressed easier for them and for parents. She has held several senior product and project management roles in the apparel industry, including nearly a dozen years at New Balance and several years at Reebok. She also worked as a technical designer at children's clothing company Zutano and at Saks. She hails from Haverhill, Massachusetts, and now calls Salt Lake City, Utah home.
Belkus's favorite quote comes from author Cheryl Strayed: "You don't have a right to the cards you believe you should have been dealt. You have an obligation to play the hell out of the ones you're holding."
Learn more about Belkus in this Q&A.
Committed to learning, curiosity, and skepticism
Q. What drives your commitment and focus in your professional career?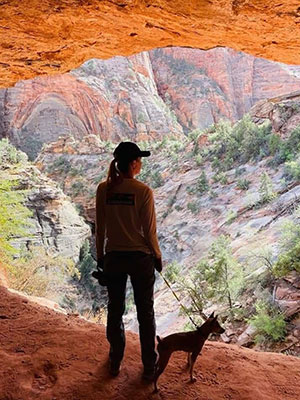 Belkus: I am an architect; a builder. Not in the literal sense: I create and actualize ideas, develop and evolve systems and processes that solve problems, improve efficiencies, and make tangible products and art. A drive to create and find better ways to do things is the heartbeat of my career. To be my best at that requires a lifelong commitment to learning, curiosity, and skepticism, an appetite for taking risks, and faith that I can win at anything with enough ingenuity and insight. To that end, I've put myself through undergrad and graduate school and grown my career by continually seeking new challenges, leading to rapid growth in responsibility, autonomy, and expanded leadership. I possess a borderline delusional optimism that I can solve any problem and I am dedicated to infecting everyone around me with this same thinking. It's a privilege to wake up every day and get to make cool things that make people happy.
Giving back through mentoring
As someone who is grateful for the mentors in her life and committed to paying it forward, Belkus volunteers as a mentor to middle school aged student as a volunteer with her local family services organization, helping students with homework and personal issues. She also provides assistance and guidance to undergraduate students at Northeastern University, where she earned her undergraduate degree. In addition, she helps to refurbish inner-city school as a volunteer with New Balance Spark Start.
Q. What inspires you to dedicate your time and energy to this community service? What impact do you want to have in the world?
Belkus: Emotional abuse, being a single mother working full-time while putting myself  through college, and gender biases and inequality within the educational system and workplace are the adversities that challenged me in adolescence and adulthood. When I reflect on overcoming these issues, I recognize the critical role that various counselors and mentors played in supporting me and guiding me forward by relating their shared experiences and life lessons. They helped me make a better life for myself. Speaking with successful people who reflected my own background and experiences shifted my perspective to the possibility that maybe I could "make it," too.
My mentors' actions inspire my service to others. By mentoring at-risk youth, non-traditional college students, women in the workplace, and women entrepreneurs, I hope to better the lives of those around me and within my community. I want to inspire the people reading this to be representatives for change within their local and virtual communities and give back and make a difference in someone's life.
A "self-anointed Cornell evangelist" inspired to help others
Q. What drives your continued engagement with and contribution to the Cornell community?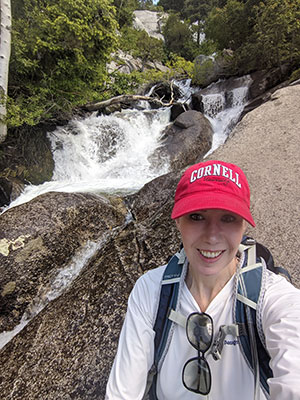 Belkus: The Cornell experience amplified my confidence both as a leader and in my craft. The constant and "good" discomfort of being challenged in thought, perception, and performance by professors, my Boston boardroom team, and the larger cohort strengthened my practical knowledge of running and leading a business. My time at Cornell yielded strong friendships and access to a dynamic network of alumni ready to assist or inspire. The experience helped me make a significant impact at my current company, Rags, which led to rapid professional growth.
I'm so grateful for what I gained during my MBA program and I am eager to pay it forward. I remain engaged with the university by interacting with potential students, speaking on the Cornell Executive MBA Americas' Women's Leadership Panel, and helping other Cornell entrepreneurs as a pro-bono advisor. As a self-anointed Cornell evangelist, I inspire people to apply and recommend applicants to the Executive MBA Americas program.
A network of people can make a difference
Q. What does being selected for the Johnson 10 Under 10 Notable Alumni list mean to you?
Belkus: I was shocked and proud to be nominated and then selected for the Johnson 10 Under 10 Notable Alumni list. It is so humbling to be seen and recognized by such an accomplished community of peers in this capacity. I've worked tirelessly to advance in my career and try to give back to people as much as possible because I would not be in the position I am now if it were not for the influence and help of others along this journey.
I wish I could individually name everyone: Thank you to my family, my dear friend Edith Harmon, many more friends, teachers, colleagues, and classmates for challenging, encouraging, and believing in me. Being a part of this list is as much, if not more, an acknowledgment of how a network of people can make a difference in a person's life as it is a recognition of the individual.
Q. What are the most valuable things you learned at Johnson that have helped you in your career?
Belkus: Because I was in the Cornell EMBA Americas program, I managed a full course load on a truncated 18-month time frame and did so while working full time and raising a daughter. Concurrently managing all of these responsibilities taught me the importance of trusting and relying on my team to help shoulder the program's work burden. The greatest strength and challenge of Johnson's Executive MBA program is its team-based learning model. To benefit from the team-based model, you must first learn to work together effectively as a team. The experience gave me further confidence to lead across teams and to build coalitions within any organization.
Q. Describe a challenge you encountered as you built your career and how you overcame it.
 Belkus: Managing a supply chain in a global pandemic is the biggest challenge I've encountered in my career. Throughout 2020 and continuing into the final quarter of 2021, I've led an organization through multiple COVID-related factory closures, secondary supplier closures, transit and shipping delays both abroad and in the U.S. I have struggled to have enough product at the right time to meet customer demand. To help mitigate most of these supply chain risks, my team and I are sourcing and expanding into new factories across multiple countries.
When challenged by global production delays, I quickly create product opportunities by using local Utah suppliers with goods we hold on hand in our warehouse. Being flexible and adaptable in our processes has made it possible to navigate these challenges.
Q. What is the proudest moment of your career or of your personal life?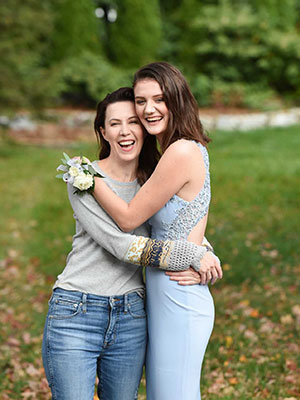 Belkus: The proudest moment of my life happened during a parent-teacher conference. My daughter was in the fifth grade. I struggled to balance work, finishing my undergraduate degree, and motherhood, and felt like I was constantly failing at one or more of these obligations. I worried about the example I was setting for my child and whether my individual pursuits were harmful.
When I sat down to meet with my daughter's two teachers, they told me that my daughter was a leader who always made sure her voice got heard. When the boys got loud or rambunctious in class, rather than making herself smaller or quiet, she remained undeterred and stood her ground calmly. They hoped she would influence some of the other girls in her class. I am so proud of who my daughter is as a person. To me, this is still my proudest moment and most significant accomplishment in life.
Q. What do you do to recharge?
Belkus: As a person who appreciates high fashion, there was nothing more satisfying than walking the floor at Neiman's or Saks and touching every piece of clothing and footwear while imagining what looks I might put together. However, after moving to Utah in 2019 and living through the ongoing pandemic, I've discovered outdoor hobbies that help me feel better physically and mentally. Utah is home to five national parks, fantastic hiking trails, waterfalls, and world-class skiing. I love heading off on an adventure somewhere amazing, right next door, or heading up to Montana for a few days. Yellowstone National Park is my favorite place to explore. These days, I own more hiking pants and footwear than dresses and heels. Also, I'm now on a critical mission to make pockets functional in women's hiking pants!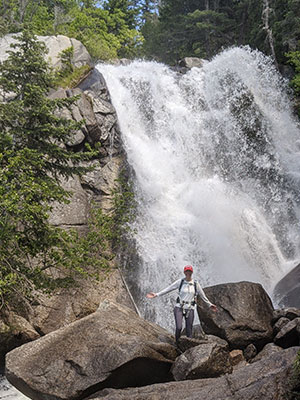 Learn to be comfortable managing uncertainty
Q. What do you wish you'd known as a Johnson student and what advice would you give to Johnson students today?
Belkus: Many students in MBA programs dream of starting businesses. Many will not. Would-be MBA entrepreneurs sometimes paralyze themselves, looking only for perfect ideas leading to huge exits. They want to know the company will be a success before taking on risk. To some extent, risk aversion and managing for certainties are inherent in our coursework and what we learn in larger, established organizations. Working at a startup and networking with many founders, I recognize that most of these individuals are action-orientated, enjoy experimenting, are comfortable with uncertainty and ambiguity, are flexible creators and builders of systems and resources, and see failure or erring as opportunities for refinement. Suppose your plan post-MBA is to launch a startup or pivot from an established firm to a startup. In that case, you must become comfortable managing uncertainty and possibly failing multiple times before finding your way toward creating value. But the biggest challenge to overcome is often just making the start.