Johnson honors 10 Under 10 notable alumni
The Johnson Recent Alumni Council celebrates 10 notable alumni who have graduated within the past 10 years.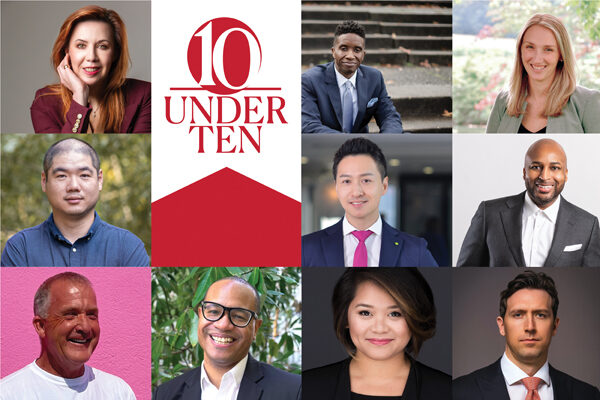 A cyber risk and data security attorney who serves as a pro-bono attorney for domestic violence victims and at-risk children; an entrepreneur and managing partner in a seed-stage venture capital firm who was named one of Pitchbook's 25 Black Founders and VCs to Watch three years running; a senior principal at Google who works on android partnerships for Android TV and Google TV and who volunteers with the Project Management Institute—these are just a few of the inaugural 10 Under 10 notable alumni honored this year by the Johnson Recent Alumni Council (JRAC).
"The 10 Under 10 finalists represent a diverse group of Johnson alumni who are having an impact in so many different ways, and I believe that is powerful," said Shamis Pitts, MBA '11, founder of Pitts Leadership Consulting and chair of JRAC's alumni engagement committee. "They are all pretty fabulous and I am honored to call them fellow alumni."
JRAC created 10 Under 10 to honor notable alumni of the Samuel Curtis Johnson Graduate School of Management who have graduated within the past ten years. "The idea for 10 Under 10 was born out of the insight that normally, alumni are recognized at the peak or end of their professional careers—but in order to effectively engage them, we should recognize them early and often," said JRAC member Marques Zak, MBA '10, director of cultural platforms at American Express, who pitched the 10 Under 10 idea.
Selecting finalists from many worthy nominees
This year, eligible 10 Under 10 alumni included members of the classes of 2011 through 2021, numbering 6,790 recent graduates of Johnson's degree programs. Honorees were selected based on their professional success, engagement within their communities, and engagement with the Cornell community. "Leadership, both professionally and within the community, is a foundational component of who we are as Johnson alumni," said Pitts. "We wanted to start by reinforcing that point."
JRAC received 100 nominations for 60 unique alumni from the Johnson community in response to its 10 Under 10 call for nominations. "It was a challenge to make a decision; however, we had a thorough process that made us feel confident about the outcome," said Pitts of the eight-member selection committee. "Johnson has extremely talented alumni who are committed to excellence in all that they do and we knew that the finalist list would be a win-win because our alumni are that awesome."
Meet the 10 Under 10 honorees
Learn a little bit about JRAC's inaugural 10 Under 10 notable alumni, below. Then watch for a series of Q&A profiles featuring each honoree beginning next month and running through May 2022.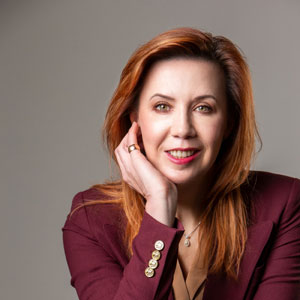 Julie Belkus, MBA '18 (Cornell Executive MBA Americas), is chief operating officer at Rags, a children's clothing company she joined in 2019 as VP of product and merchandising. She was formerly a senior manager of innovation and product developer for performance footwear at both Reebok (2017-19) and New Balance (2005-17). Among her many volunteer activities, Belkus, who lives in Salt Lake City, mentors a middle school student and has helped to refurbish inner-city schools. She also mentors undergraduate students at Northeastern University, where she earned her bachelor's degree.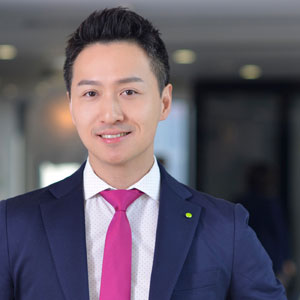 Steve Cheng, MBA '16 (One-Year MBA), is a partner at Monitor Deloitte China in Shanghai, where he leads the M&A integration and separation service offering. He helped establish Monitor Deloitte's Center for the Long View (CLV) hub, a specialized unit that supports organizations to develop robust and flexible strategies based on A.I.-augmented scenario thinking and dynamic monitoring. Cheng has held leadership roles in the Monitor Deloitte China MBA recruitment and business analyst recruitment programs and runs Deloitte Consulting's MBA Sponsorship program, aimed at supporting top performers. He was formerly a consultant at Deloitte in Sydney, Australia.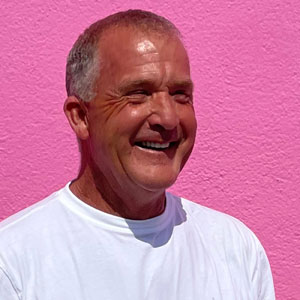 William H. "Bill" Dully, MBA '18 (Cornell Executive MBA Americas), global president and COO at Air Factory E-liquid. Prior to joining the Air Factory, Dully was divisional president at Solid Landings Behavioral Health, which built a state-of-the-art behavioral healthcare system across 63 properties in three states under his leadership. A certified advanced alcohol and drug counselor who holds a masters of health administration, he also has served as senior vice president of operations at Windstone Behavioral Health. Before focusing his career on health, Dully held roles at companies that specialize in sports collectibles and memorabilia, including president and COO of Panini America and COO of the Upper Deck Company, where he worked with Michael Jordan.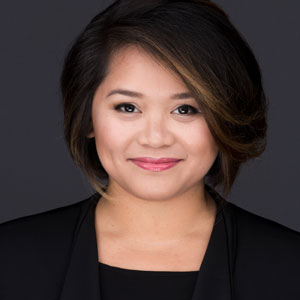 Garylene "Gage" Javier, MBA '16 (Cornell Executive MBA Americas), is an attorney in the privacy, cyber risk, and data security practice group at Buckley LLP in Washington, D.C., where she also specializes in regulatory compliance and consumer protection. Javier is a volunteer with National Filipino American Lawyers Association (NFALA), a nationwide network of Filipino American attorneys, judges, legal academics, and law students; founder and president of the Filipino American Lawyers Association of Washington, D.C.; and a pro-bono attorney for domestic violence victims and at-risk children with the DC Volunteer Lawyers Project.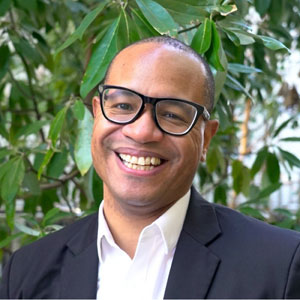 Morgan Jones, MBA '15 (Cornell Executive MBA Metro New York), is director of community engagement and partnerships at Avenues: The World School. He was recognized by the Manhattan Community Board 4 for the school's response to COVID-19, including founding an employee and family-led citywide frontline workers lunch program drive, donating 12,000+ pounds of food and to-go containers to New York's largest soup kitchen, and distributing 360 care packages to 250 families at community homeless shelters. Jones, who is fluent in Mandarin Chinese, was formerly COO of the US China Strong Foundation. An active board member and volunteer for several organizations, Jones is also co-president of NYC Cornellians and president of Johnson's Regional Club of NYC.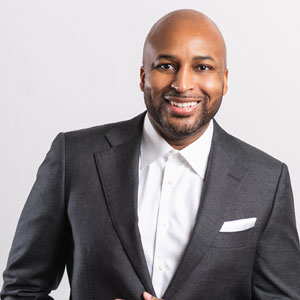 Marlon Nichols, MBA '11 (Two-Year MBA), is managing general partner at MaC Venture Capital, a seed-stage venture capital firm that "invests in visionary founders building the future that the world wants to see." MaCVenture was formed from the merger of Cross Culture Ventures, a firm Nichols founded, and M Ventures. A Roy H. Park Leadership Fellow as a student, Nichols is a Kauffman Fellow who won MVMT50's SXSW 2018 Innovator of the Year award, Digital Diversity's Innovation & Inclusion Change Agent award, and was a TechWeek 100 winner. He was named one of Pitchbook's 25 Black Founders and VCs to Watch in 2018, 2019 and 2020.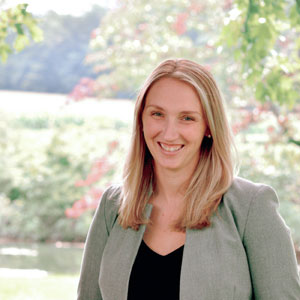 Anna Richards, MBA '20 (Cornell Executive MBA Americas), is founder and CEO at 2020 Consulting, a Skaneateles, NY-based startup that provides financial advisement services for businesses. A former dairy business management specialist at Cornell University, Richards specialized as an agricultural tax consultant earlier in her career. She serves on the board of the New York Agricultural Land Trust and the Skaneateles Early Childhood Center and volunteers with a local 4H club.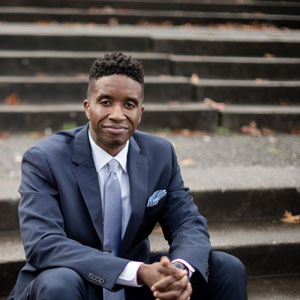 Aaron Seabron, MBA '12 (Two-Year MBA), is vice president of US Sports at Adidas. A Roy H. Park Leadership Fellow at Johnson, Seabron has been at Adidas since 2016, where he has also held roles as senior business unit director, global baseball and softball, and director, North America wholesale strategy. Before joining Adidas, Seabron was a marketing manager at General Mills, and prior to that, he managed corporate partnerships across the financial services, consumer products, retail, and entertainment sectors at Management Leadership for Tomorrow.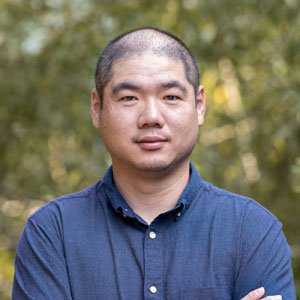 Chao Wang, MBA '12 (Two-Year MBA), is a senior principal at Google who works on android partnerships for Android TV and Google TV. In previous roles at Google, where he has worked since 2011, Wang has been an analyst for global business intelligence; a principal for Google fiber product strategy and operations; and an ambassador for Google cardboard and expeditions. An Alfred Fried Jr. Fellow at Johnson, Wang is a volunteer for the Project Management Institute and designed test questions for Certified Associate in Project Management (CAPM) certification.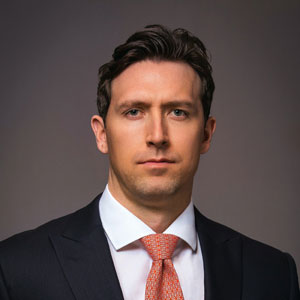 Thomas White, MBA '17 (Two-Year MBA), is a vice president at PJT Partners, a global advisory-focused investment bank. He was formerly an investment banking associate at Moelis and Company. Earlier in his career, White was a professional football player with the Baltimore Ravens and Winnipeg Blue Bombers and, later, a push athlete in bobsled who trained for and participated in the Olympic Trials for the 2014 Sochi Winter Games.
Professional success and giving back are in Johnson graduates' DNA
"I honestly was not surprised by the quality of the nominations or the fact that people are involved in so many things," said Pitts. "Johnson alumni are very committed to their professional success and giving back to the community; that is in our DNA. What I found so interesting was the variation in where people focus their time and how they choose to contribute. It provides a window into how they find meaning and purpose in their personal and professional lives. Digesting and reflecting on all of that information was definitely inspiring."
JRAC plans to "celebrate and showcase Johnson's stellar talent every year," said Pitts. "We are proud of our alumni for who they are and what they contribute to the world. We're just getting started!"