Your Restaurant's Digital Front Door: Leveraging Digital Marketing for Success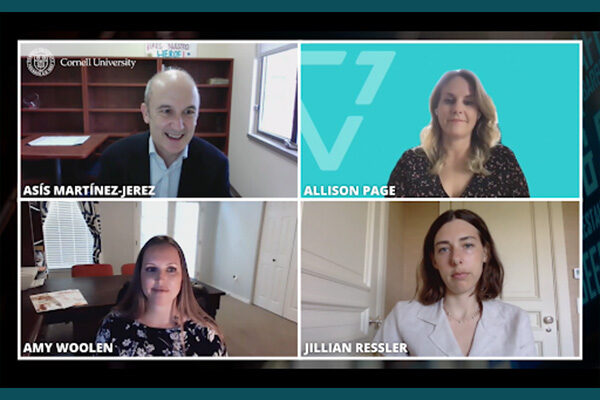 Today, digital marketing for restaurants is perhaps more important than ever before, with advances in technology and pandemic-related changes driving its growth. On May 25, Associate Professor Asís Martínez-Jerez of the Cornell Nolan School of Hotel Administration joined three experts on the topic to discuss recent trends. The keynote webinar, titled "Your Restaurant's Digital Front Door: Leveraging Digital Marketing for Success," was produced by the Pillsbury Institute for Hospitality Entrepreneurship in collaboration with eCornell.
During their discussion, Martínez invited Allison Page, co-founder and chief product officer of SevenRooms, Jillian Ressler, vice president of brand at Tartine Bakery, and Amy Woolen, vice president of menu and marketing at Red Robin to share their thoughts on how to employ digital marketing to best effect, particularly in light of recent COVID-related issues.
Challenges and successes during COVID-19
To start off, Martínez-Jerez asked about changes in digital marketing during COVID-19, which soon segued into a conversation about the panelists' personal experiences. Each of them discussed failures and successes produced by their respective marketing strategies.
At a smaller restaurant like Tartine, Ressler named hiring as their current biggest challenge, but described their successes despite the constraints working with a small budget, especially by encouraging guests to visit their website directly instead of through third-party ordering platforms. By printing flyers with "emotional appeal" about the hard work of Tartine's team, now, she said, "over 70%" of all orders are coming directly through their website.
Like Ressler, Woolen shared the experience of "industry-wide hiring issues," which have also hit larger chains such as Red Robin. She described their transition from an "offline-focused medium" to a "100% digital plan," which allows them to make "real-time decisions… on the fly."
As a tech provider, Page said that a significant challenge for SevenRooms was to deliver marketing solutions that didn't feel like "one-size fits all," so that restaurants could understand their customers on a personal level. On the other hand, SevenRooms has been successful at providing marketing automation to low-staffed restaurants, where the platform can "do the heavy lifting" to get guests to come back or place an extra order.
"Who" is digital marketing?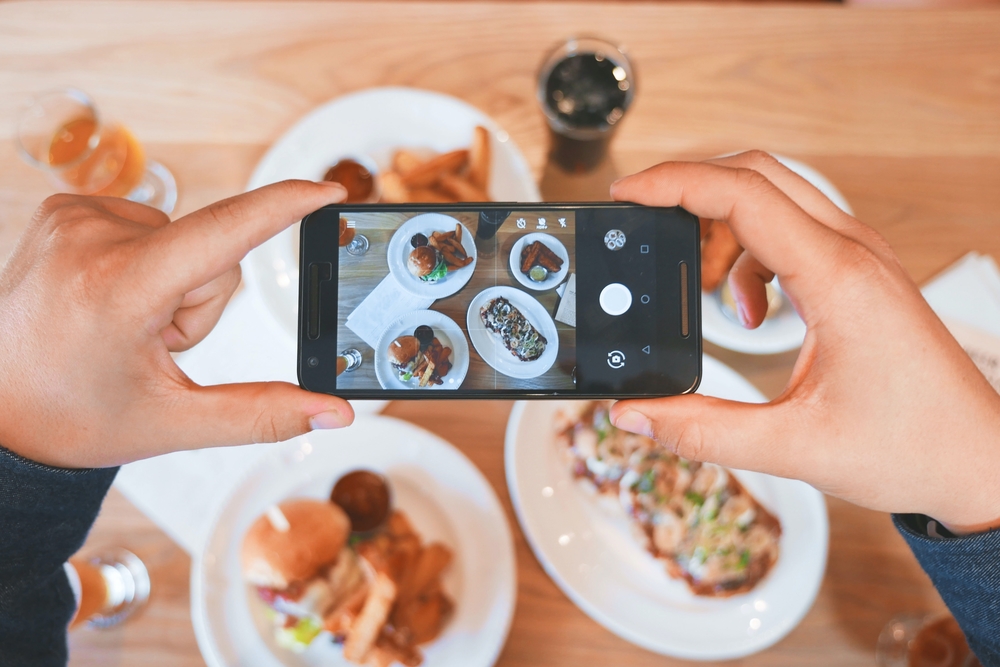 Martínez-Jerez also addressed an audience question regarding the "who" of digital marketing. From central marketing to the operator of a restaurant, he asked, from regional to national to restaurant managers — who takes charge of digital marketing? Should restaurants outsource or keep marketing in-house?
As Page pointed out, in-house is often more affordable. But for an "average restaurant," worried about everything from food quality to service, a technology partner can "do the work for you," unburdening the restaurant's team. Restaurants can simply "use our tools," she said, "so that we can help them leverage their data to turn on an automated marketing strategy."
At Tartine, Ressler said they keep one global account controlled by her and her team, but information is "sourced from people on the ground," with her team controlling the messaging and experience. They also have individual accounts for specific locations, managed by the general manager or chef of that location, used for notifying customers of "what's happening on the ground." For example, power outages, closures for private parties, or "ten incredible pies that just came out of the oven, that you want to go quickly."
Speaking more generally, Woolen responded to the question of "Who has a responsibility as the marketer?" like this: "I would say it's all of our responsibility. Even if you are an operator, we all are marketers within our local communities." However, she warned restaurants not to make mistakes like starting social media accounts and never posting on them, instead encouraging them to pick a few specific channels to be proficient in, such as Google Maps.
Balancing data usage and privacy concerns
On the topic of privacy concerns among customers, Martínez-Jerez asked the panelists about how they manage the "fine line between intimacy and feeling like 'big brother' is behind you."
Page replied that she "get[s] this question a lot," but pointed out how frequently people share  their information with companies to have seamless experiences. Hospitality, she noted, is an example of an industry where customers are willing to share their data for an improved experience — such as Marriott's option to choose which pillow you prefer. However, she also stressed the need to have structures in place for when a customer requests that their data be wiped.
Woolen agreed, citing times when guests' immediate desire to have their favorite order remembered outweighs their privacy concerns. In the end, she said that "If you're able to use that data to make it a better experience for them, that's a win for all parties."
Ressler simply warned restaurants not to "overuse" it. "No one wants ten emails a day," she advised. "Make it personal, make it intentional. And if you focus on intentionality, people will enjoy the guest experience."
In this exciting time for digital marketing, there can be no such thing as too much advice. Watch the keynote to hear the panelists discuss the use of influencers, further challenges in digital marketing, and many other topics.