100 years of Cornell Hospitality: Alumni Celebrate at Gala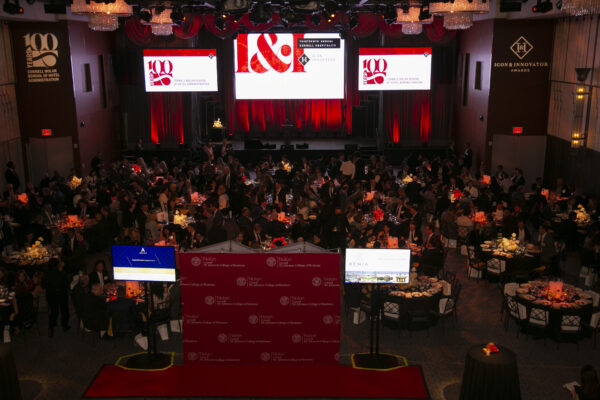 It was an illustrious affair at the Ziegfeld Ballroom on June 7 as over 300 alumni from the Peter and Stephanie Nolan School of Hotel Administration walked the red carpet at the 13th annual Icons and Innovators (I&I) Awards gala. The first in-person I&I gala since 2019, alumni, corporate partners, and friends were happy to gather together to celebrate.
Each year, the Cornell Nolan School honors visionary and innovative alumni in the hospitality industry at its I&I Awards celebration. Contributions from the event support the school's scholarships and programs, making it truly a night that gave back.
The gala differed from past years in one key way: Instead of giving out multiple awards, the committee decided to honor just one Innovator and presented the Icon Award to the entire Hotelie community in recognition of the Nolan School's 100th Anniversary milestone. Previous Icon Award winners were also recognized at the event. Dominic Chu '99, senior markets correspondent for CNBC, was this year's emcee.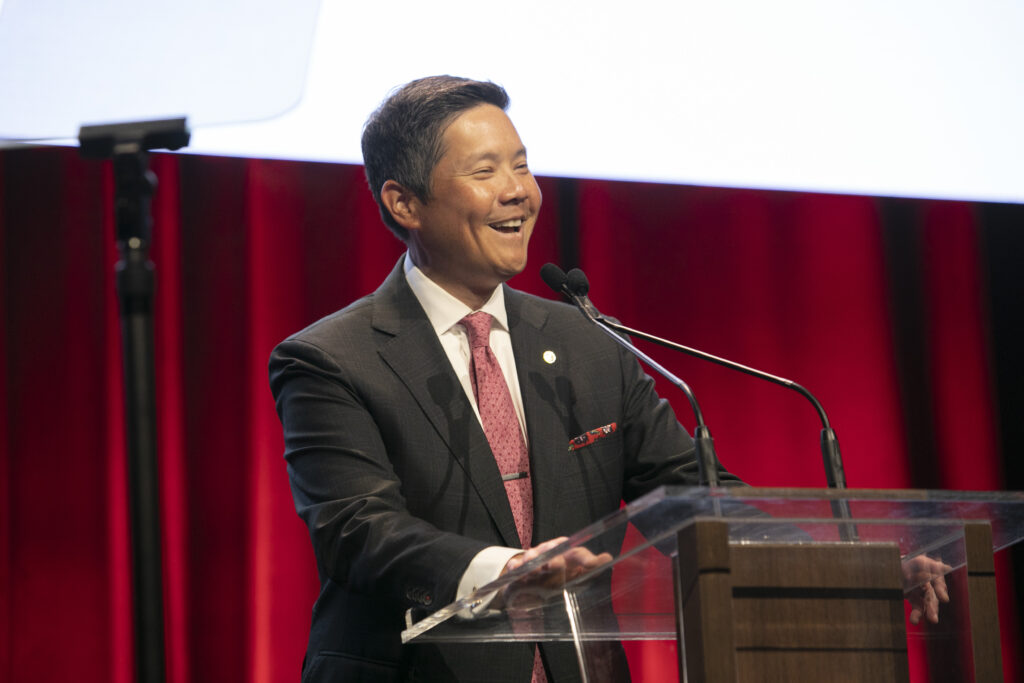 Elizabeth Blau, MS '97, chief executive officer of Blau + Associates, was presented with the 2022 Cornell Hospitality Innovator of the Industry award for her successes and influence on the hospitality industry. Blau's long-time friend, writer, designer, and one of the founding editors at InStyle magazine, Hal Rubenstein, introduced her. Rubenstein spoke highly of Blau's many accomplishments and praised her for her dedication to vulnerable individuals and families in the Las Vegas Valley through her involvement with the Delivering With Dignity initiative, which provided 375,000 meals during the pandemic.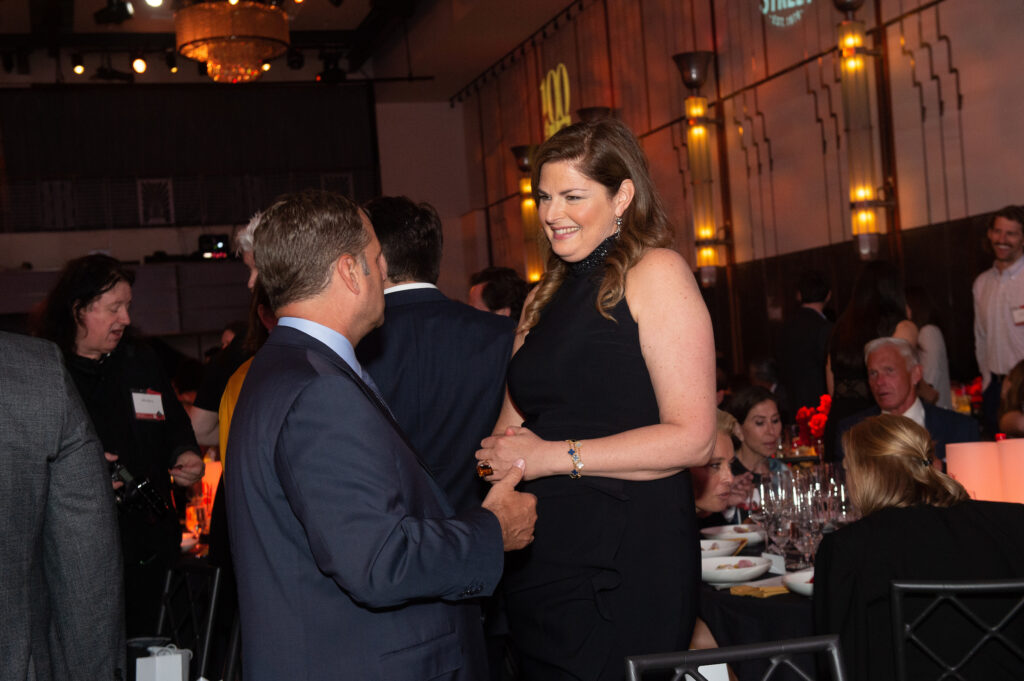 "My Cornell education was unquestionably the catalyst that changed my passion for the hospitality industry into an extraordinary career path," said Blau. "I know the future is limitless."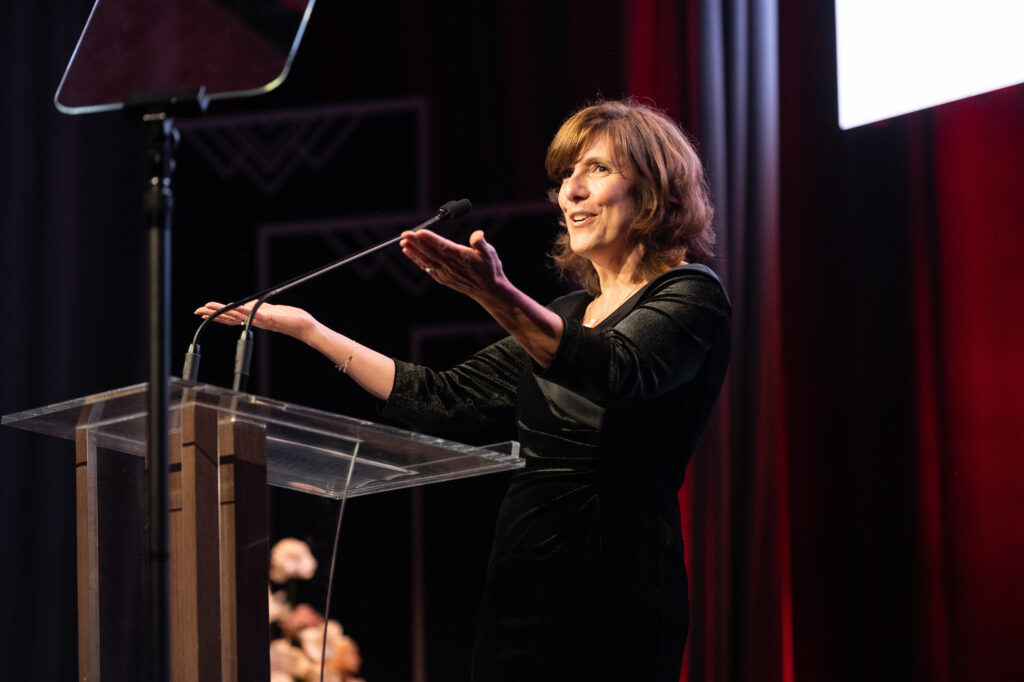 After dinner, Kate Walsh, dean of the Cornell Nolan Hotel School, paid tribute to the school's accomplishments, alumni community, and its future.  "Thank you to our students, faculty, staff, and especially our alumni, for being a part of an incredible legacy and enabling us to become the premier educator for our industry, the number one hospitality school in the world," said Walsh.  She then invited Andrew Karolyi, Charles Field Knight Dean of the Cornell SC Johnson College of Business, to the stage to say a few words.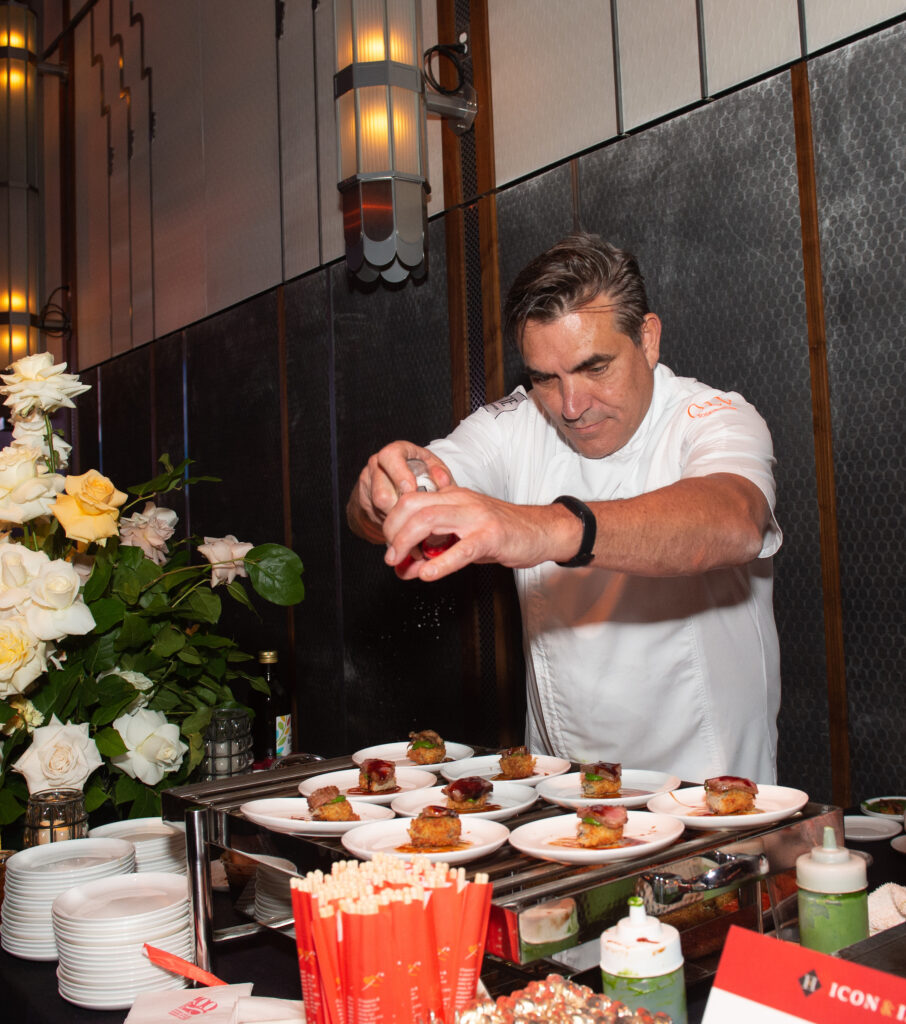 "This is a celebration of the power of this community," said Karolyi. "I extend my heartfelt congratulations to the Cornell Nolan Hotel School as we commemorate a century of leadership in the business of hospitality. In acknowledging the accomplishments of the past 100 years, we fortify the foundation for the future and the limitless possibilities that lie before us."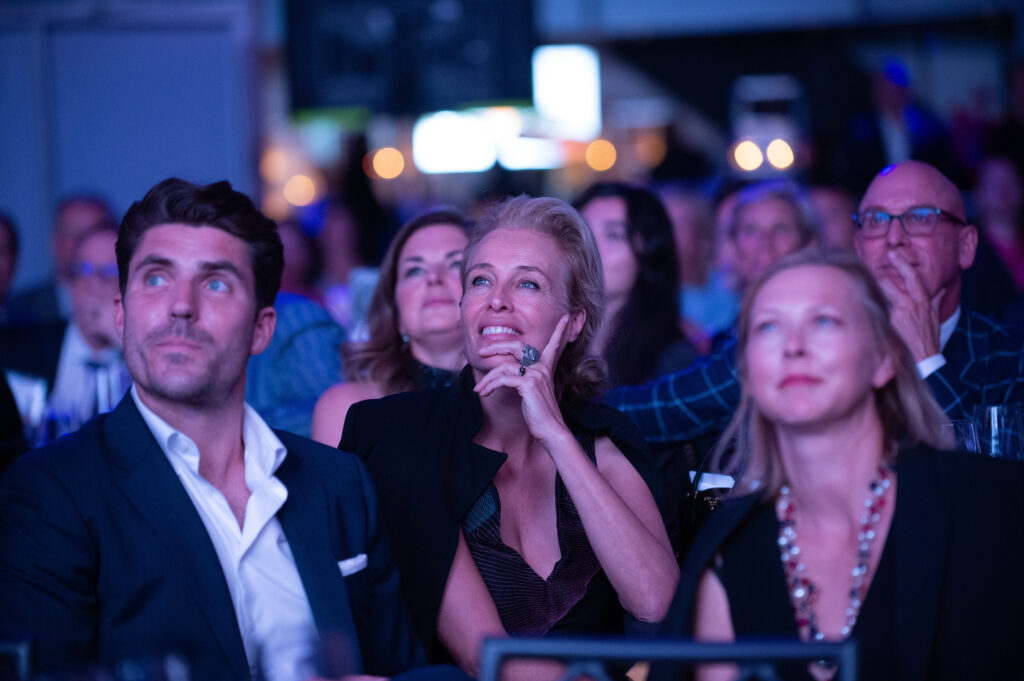 Walsh then shared the anniversary video, made closing remarks, and invited the crowd to the afterparty. "There is a certain pride that Cornell alumni take with them after graduation," said Walsh. "They credit their time at our school for helping them develop into the leaders they are today. We're proud to continue this legacy into the next century."
(Photos by Diane Bondareff and Rob Tannenbaum for Cornell University)