Food and Ferments: The Growth of a Culture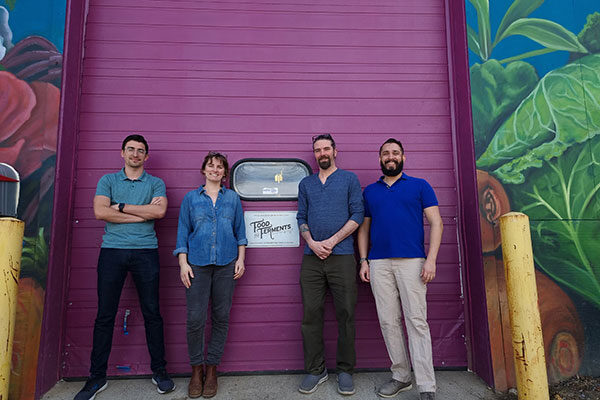 By Beto Durón and Adit Desai, both Two-Year MBA '23
One of Ithaca's top attractions is its bustling farmer's market, displaying the goods of more than a hundred local vendors, with all the products being grown or produced within thirty miles of Ithaca. One of these many storefronts is Food and Ferments, a manufacturer of fermented foods based in Cortland, New York. With the business expanding rapidly, Food and Ferments approached Big Red Microenterprise (BRM) at the Samuel Curtis Johnson Graduate School of Management looking for help with a strategic plan for the future.
A fermentation love affair
Food and Ferments was launched by Dave and Carly Dougherty in 2012, after the husband-and-wife team fell in love with fermentation. The couple started the business in their Philadelphia apartment, but by 2014 the operation grew so much that they had to relocate and built a kitchen at Carly's family's dairy farm in Cortland. To keep up with more recent growth, they relocated once again to a warehouse close by. The business chose to work with BRM and the Center for Sustainable Global Enterprise (CSGE)  at a critical point when they were planning to expand their current production kitchen in order to accommodate their transition from a local food producer to a regional food producer in the state.
Giving the right tools for future expansion
From the first meeting, it was apparent that Carly and Dave had tremendous entrepreneurial spirit and an overall good sense of the business. However, like many entrepreneurs that lack a formal business background, the most daunting aspect for them was understanding and assessing their business from a quantitative and financial standpoint. Carly had done a lot of work to learn about accounting and running a business from a financial perspective and we were extremely impressed with her grasp of these angles of the business.
However, we quickly realized that developing a tool to give Carly a better perspective of her historical financial data as well as projections for the future would go a long way in providing her confidence to expand the business rapidly. We built a dynamic, yet simple, Excel model to help Carly gauge the impacts that additional rent, utilities, and labor would have once they expanded into the entirety of the new warehouse. This allowed them to fully understand the new production volume requirements that would have to be considered in their operations in order to grow and maintain current operating margins. Additionally, this tool could help Carly learn more about the quantitative aspect of business and it is something that Food and Ferments can leverage as they expand their operations further.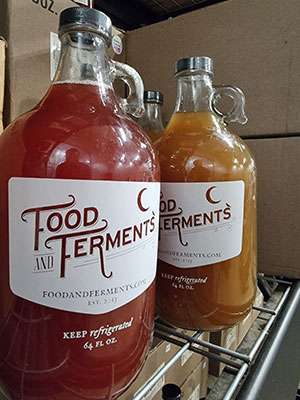 Optimizing operations to accelerate growth
Fermentation is as much a science as it is an art. Every individual product, from vinegars to kimchi to pickles, has a different fermentation time. This makes inventory management and demand planning more difficult. We were able to guide Dave in identifying and documenting different steps in the process in order to train new employees and quantify the unquantifiable aspect of the process as accurately as possible. Additionally, it became key to identifying which products were most profitable, not only from a financial perspective, but also from a storage and time perspective. In doing so, we aimed to give Carly and Dave the option to be less hands-on in the day-to-day operations of the business, which allows them to spend more time working on the parts of the business they were most excited about: experimentation and growth.
Reflection
Working with Carly and Dave has been one of the most fulfilling and impactful experiences we've had during our time at Johnson. We shared the same passion for food and agriculture as Dave and Carly, which made our collaboration exciting at every turn. Through this project we saw the profound impact passion plays in building and growing a business from the ground up. We hope that our guidance and efforts spent helping Carly and Dave will take Food and Ferments to the next level so consumers around the state can fall in love with their delicious, fermented products.
Moreover, this experience was rewarding not only due to guiding Carly and Dave, but also because we experienced the non-quantifiable aspects of our work with small business entrepreneurs. For them, building better processes and workflows is not only about profits. These improvements will help them enjoy personal time and energy for themselves, take family vacations, and focus on keeping the enterprising spirit alive. For Dave and Carly, this new mindset is keeping them attracted to the elements of the business that get them excited to work every day.
About Beto Durón, Two-Year MBA '23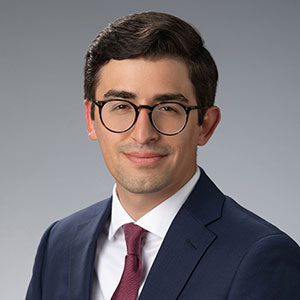 Beto Durón is a class of 2023 Two-Year MBA student at Johnson. Before coming to Johnson, he worked in investment banking and private equity. Now, Durón  is exploring the intersection of business and sustainability within consumer packaged goods and the food industry. Durón joined Big Red Microenterprise to continue his passion for giving back to small businesses and to use his prior experience volunteering on similar projects he worked on with the nonprofit New York Professional Advisors for Community Entrepreneurs (NYPACE).
About Adit Desai, Two-Year MBA '23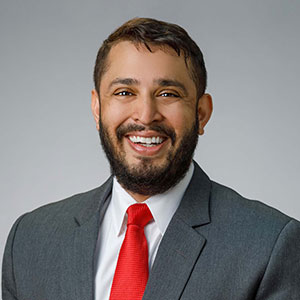 Adit Desai is a second-year MBA candidate at Johnson. Prior to Johnson, he was an entrepreneur in the sustainable food industry. Currently, Desai is focused on the intersection of disruptive business and sustainability as an Environmental Finance and Impact Investing Fellow (EFII) and is the current president of the Sustainable Global Enterprise Club at Johnson.