Reinventing global value chains in uncertain times
By Annika Ouellette, Rohini Manyam Seshasayee, and Simona Pollakova, all MBA '23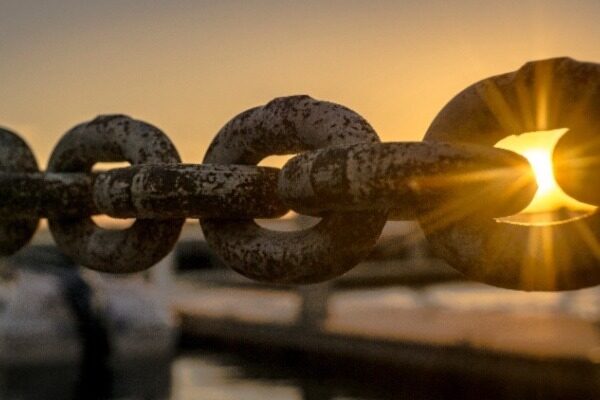 Emerging Markets Institute Conference 2022
As the third year of Covid-19 drew to a close, leading academics, students, and business and opinion leaders gathered again at the Emerging Markets Institute Conference 2022. The conference theme, "Reinventing Global Value Chains," focused on envisioning the connections that are evolving between industries, governments, and environments, which have compounding effects on trade and economic development, especially as we reach into a post-pandemic world riddled with uncertainty.
Hosted by the Emerging Markets Institute (EMI) at the Cornell SC Johnson College of Business and held on the Cornell Tech campus in New York City, this year's conference saw a combined 480 unique attendees (both in-person and online), across 25 countries and 45 academic and business institutions.
To begin the discussions for the day, Lourdes Casanova, senior lecturer and Gail and Rob Cañizares Director of EMI, and EMI faculty fellow Anne Miroux outlined key findings from the 2022 edition of the Emerging Market Multinationals Report. The report examines the shift in global value chains (GVCs) and how current imperatives and societal demands are leading to a profound transformation of GVCs. This is likely to have substantial consequences for emerging economies, as many have built their economic growth on increased GVC participation. The transformation of GVCs is not the only parameter weighing on the future of emerging markets; emerging economies also fear a loss of momentum in today's highly complex and uncertain world.
The findings contained in the EMI Report and the implications for our global economy were discussed in three main panels.
Technology's role in enabling efficient and resilient global value chains
The first panel featured Claude Echahamian, VP and general manager at Corning; Tina Jabeen, senior government policy advisor and founding managing director and former CEO of Startup Bangladesh, a venture capital company wholly funded by the Government of Bangladesh; and Blanca Treviño, president and CEO at Softtek. Dan Keeler, senior editor at ImpactAlpha, moderated the discussion. In the current landscape of unpredictable certainties, the discussion of efficient and resilient GVCs is even more relevant, and the speakers addressed this issue from a technological perspective. The panelists highlighted that the technological innovations that are driving the ever-increasing interconnectedness, productivity, and efficiency of our global economy are also affecting GVCs.
Solutions such as greater use of digital platforms emerged soon after the initial shock of the pandemic and the value added is increasingly generated outside manufacturing. The panelists emphasized that the technological disruption of GVCs will be accentuated by additional pressures, such as natural disasters induced by climate change or manmade financial crises. Echahamian also touched on aspects of the energy crisis in Europe as well as the transition to renewable energy.
Within this context, the panelists also stressed the need for tech talent in their companies. Treviño said that the demand for highly skilled software developers continues to grow and added that her company has been successful in attracting talented people who often return home from their U.S. assignments and settle in Monterrey, Mexico, where Softek is based. Jabeen spoke about technology and talent from a different perspective and shared stories of women workers in Bangladesh who now have access to their hard-earned income through digital/mobile banking, and thus can invest in land or gold, as an example. She added that the digital payment platforms, along with interoperability, can scale financial inclusion for these workers.
CBDCs, fintech and beyond: New directions for the financial sector
The second panel at this year's conference was centered around the adoption of central bank digital currencies (CBDCs) and fintech in emerging markets. The speakers included Joyce Chang, managing director of global research at JP Morgan; Mark Mobius, founding partner at Mobius Capital Partners; Asha Mehta, managing partner and CIO at Global Delta Capital; and Marcos Troyjo, president of New Development Bank. Panelists discussed the intricacies of CBDCs and the implications they may have on future digital currency adoptions. As more central banks around the world consider issuing their own currencies, there remain many things to consider such as governance, market requirements, standardizing protocols, and interoperability. It remains to be seen whether CBDCs will ever become a cross-border payment method or if these challenges hold it back from becoming mainstream, at least for the foreseeable future.
According to the Bank of International Settlement, 80 percent of central banks around the world are considering the possibility of CBDC adoption. China's CBDC, known as Electronic Payment / Digital Currency (EPDC), is arguably the most advanced in terms of trial and adoption. China has also experimented with cross-border functionality partnering with Hong Kong, Thailand, and the UAE. That said, China has long been a pioneer in digital payments and may well be far ahead of the rest of the world already.
Innovative and sustainable finance in post-COVID Africa
The last panel, titled "Innovative and Sustainable Finance in Post-COVID Africa," featured Paul Kavuma, MBA '93, founder and CEO of Catalyst Principal Partners, and Faridah Usman, director at Kuramo Capital Management. Some African countries are requesting financial assistance from institutions such as the International Monetary Fund (IMF), the African Development Bank (AfDB), the World Bank and many other sources for post-COVID-19 development. The speakers mentioned that recovering from the devastating effects of COVID-19 and advancing forward with smarter, fairer, and more sustainable approaches will require enormous efforts and significant additional funding. Kavuma highlighted the importance of leveraging new technologies, such as fintech and digital financial inclusion, to increase access to financial services for underserved communities. He also emphasized the need for private sector participation in driving economic growth and development in Africa. Usman discussed increasing global interest in investing in Africa and the importance of finding a regional partner who understands cultural nuances and investment trends in the continent.
Both speakers emphasized the importance of partnerships and collaboration in driving progress in various regions and countries in Africa. Nevertheless, they pointed out that driving value locally is key, adding that the same applies for financing. They said that the domestic financial sources should provide most of the funds, as lending enslaves the borrower to the lender. 
About the Authors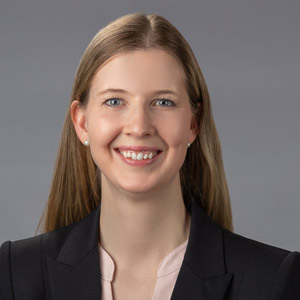 Simona Pollakova is a class of 2023 student in the Johnson Cornell Tech MBA program at the Samuel Curtis Johnson Graduate School of Management. Emerging Markets Institute and Forté fellow, holds a master's degree in international business and has professional experience from consulting in both developed and emerging markets, particularly in Europe and Mexico.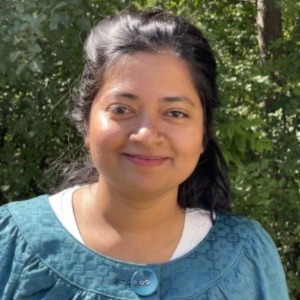 Rohini Manyam Seshasayee is a class of 2023 student in the Two-Year MBA program at Johnson. An Emerging Markets Institute and Forté fellow, she has extensive experience working in India in technology, education and grantmaking. Seshasayee spent the summer internship at Sweater Ventures and works with global investment firm Mindshift Capital.
Annika Ouellette is a class of 2023 student in the Johnson Cornell Tech MBA program at Johnson and an Emerging Markets Institute fellow.