Things you should know if you're considering a Johnson Cornell Tech MBA
By Khemi Cooper, Johnson Cornell Tech MBA '18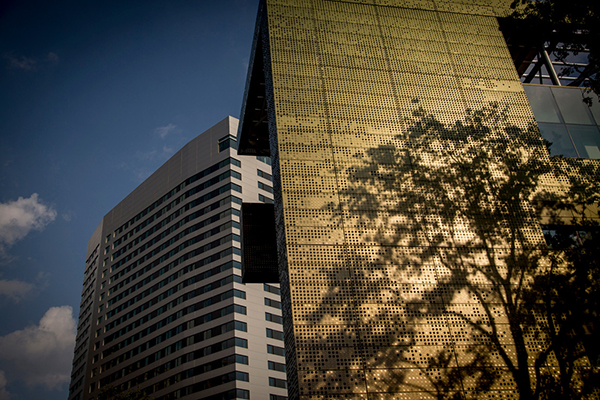 The decision to pursue an MBA wasn't easy. It came with a lot of tradeoffs: a soul-sucking GMAT prep course, last-minute apartment sublets, seemingly unending immunization requirements, among many others. When you add on top of that the decision to pursue an MBA program that is still in its infancy (the Johnson Cornell Tech MBA program launched in 2014), it felt like a bit of a gamble. That said, now that I'm reaching the halfway point, I'm starting to fully appreciate of all the learnings I've gathered thus far from this unique program and community, which remind me why all the struggles were worth it.
Hopefully some of these will inspire you to take the leap and apply as well.
Think of tech as a foundation, not a specialty
When people hear I am enrolled in an MBA program, they often ask, "What's your specialty?" I used to say technology, for lack of a better way to articulate it, but what I've come to learn over the past few months is that calling it a specialty is a gross understatement of the true experience. Cornell Tech was built on the underlying assumption that we're operating in a world where technology is not an add-on, specialty, or nice to have, but rather is core to every individual and business. That is universally reflected in their choice of faculty, programs, and curriculum. I feel this inherent knowledge is Cornell Tech's biggest differentiator and its strongest value, especially as someone coming from a digital background who is looking to build on and expand my technological expertise.
Small class, big ambition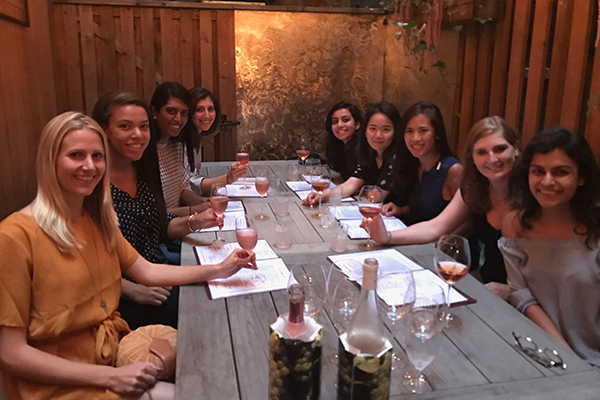 I'm constantly impressed by the hustle of my peers around me. They arrived at this program from a variety of professional backgrounds but were all ready to hit the ground running and constantly push me to think bigger and think differently. It is their support that's allowed me to branch out of my comfort zone and conquer the many challenges I've encountered from free cash flow calculations to python coding homework to cofounding a student group. Because we're also a small class (62 MBA students), we are highly invested in each other's success and our collective impact on the future of the MBA program, which creates a unique bond between us.
Opportunities for impact
As students in an emerging technology program, Cornell Tech MBAs have a unique opportunity to impact the tech landscape in ways that create a more productive and understanding society. That comes from a combination of developing products geared toward social good and from pushing for greater inclusion within the student body. I've already seen the former at work through my experience in product studio. My team is currently working to combat hate speech online by building an app that connects activists and experts to facilitate dialogue on Twitter. There is still a lot of progress to be made, and in turn a huge opportunity for Cornell Tech students to take a stand in ensuring we, as a community, are prioritizing, amplifying, and supporting a diverse set of voices in technology.
The strange appeal of Roosevelt Island
Having lived in New York for several years before starting the MBA program, all I knew of Roosevelt Island was that it was potentially haunted. Now that I'm here, I'm beginning to appreciate it as a refreshingly calm slice of suburbia right outside the city proper (though admittedly, it could use a few more Seamless options). Not only are the buildings themselves impressive, but it also feels like a proper campus in the sense that I walk out of The House (residential building on campus) and know that almost everyone I am passing by is a member of the broader Cornell Tech community. That's an experience I loved as an undergrad, but is a tough one to pull off in such a massive city. I'm extremely appreciative that Cornell has been able to create that space, especially given that the Tech MBA is a one-year program where most of us are eager to spend as much time with our peers as possible.
Part of the larger Cornell family
While the scale of the Cornell Tech network may seem limited at first, given its newness, I quickly found out our class is not just the 62 current Johnson Cornell Tech MBAs. It's includes the One-Year MBA students in Ithaca who we take classes with all summer, the nearly 200 technical and design students who are our partners in the studio curriculum, and all of the Two-Year MBA students in Ithaca, some who will be venturing down to the city this spring to take the Fintech and Digital Marketing Intensive courses with us. The Cornell network is as big as you choose to make it, and Cornell Tech gives us many opportunities to expand our connections.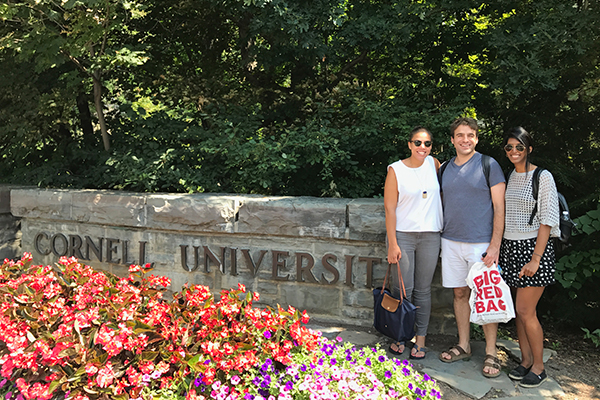 Hopefully this has given a taste of my experience to date, and the reasons why I've come to appreciate the unique benefits of this program, many of which I was not fully aware of when I was applying. I'm excited to see what the rest of this year has in store, and to eventually see all the amazing things I know my peers will do out in the real world.

---
About Khemi Cooper, Johnson Cornell Tech MBA '18
Khemi Cooper is part of the Cornell Tech MBA Class of 2018 and has a Bachelor's degree in psychology from Cornell University College of Arts & Sciences (Class of 2011). Prior to entering the Cornell Tech MBA program, she worked for several advertising agencies in New York City, specializing in digital media planning and buying. She has executed multi-channel campaigns for major clients across the telecom, CPG, travel, and financial services industries. She currently lives in The House on Roosevelt Island, and in her spare time, she enjoys running, baking, and volunteering for the Cornell Alumni Admissions Ambassador Network of northern New Jersey.