Diana Bricknell, MBA '16: Going back to school and becoming her best self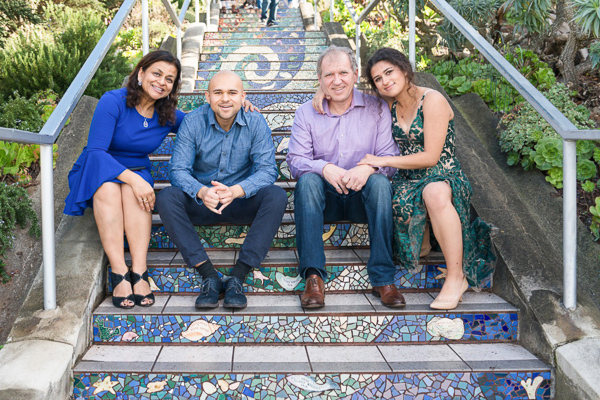 On a Wednesday morning, a school bus pulls into the parking lot of 1 Hacker Way, Menlo Park's most famous address. Inside the bus sits two dozen high school students—college-bound, tech-obsessed teenagers. Before the bus slows to a stop, every smartphone is already unlocked, every camera app open and at the ready. After all, when you're pulling into the parking lot of Facebook's headquarters, who wouldn't want to memorialize that moment?
Also on the bus is Diana Bricknell, MBA Americas '16, a leading energy executive in the Bay Area. Today she's out of the office and leading the career trek she's been planning for months. Bricknell assembled the accompanying group of young adults from around the area—she's mentored each of them, be it at at the local YMCA or the high school leadership club in San Francisco. So when Bricknell told them that she had pulled some strings, and that they would get the chance to see the social network for themselves, there wasn't a student who passed on her offer.
The group unloads off the bus and walks through a set of giant, sliding-glass doors. They pause and marvel at the fact that they're standing inside the main offices of Mark Zuckerberg's brainchild. However, they can't waste too much time looking wide-eyed; there's places to be, people to see. The group is on a schedule, and Facebook is only the first stop of the day. Bricknell has combed through her professional network and secured visits to three more tech companies after lunch. When given the chance to go behind the scenes at Apple, Google, and Tesla, you can only be early or be on time.
"OK, guys…" Bricknell stops mid-sentence, catching her mistake as she's addressing the group of mentees. "Ladies and gentlemen," she says, correcting herself. "Wait here. I'll let them know we've arrived." Naturally, laughter ensues. This group, handpicked by Bricknell, does not in any way fall under the catch-all term of "guys." In fact, the group is a representation of tech's fading "boys' club" composition.
"Follow your gut and trust your preparation."
"What you're going to find in your life is that you have to pivot many times," says Bricknell. Just four years ago, around this time, she was a working mother with a high-level role in the cybersecurity division of Pacific Gas & Electric Company, an energy giant that provides natural gas and electric service to approximately 16 million people in northern and central California. As she was approaching the mid stage of her career, her children were growing up and becoming more independent, as her son was in college and her daughter had moved on to middle school. This meant Bricknell had more bandwidth to spend on her professional pursuits; and yet, she still found herself left wanting.
Sometimes gratification has to be delayed and one cannot prosper a career at the expense of their family. Bricknell left a successful career in high technology to reduce her four-hour commute to Silicon Valley and work closer to home in San Francisco where she could partake in her children's lives. Along the way, she immersed herself in the evolving energy business and saw it was time to go back to school to earn an MBA. It was time to make the pivot.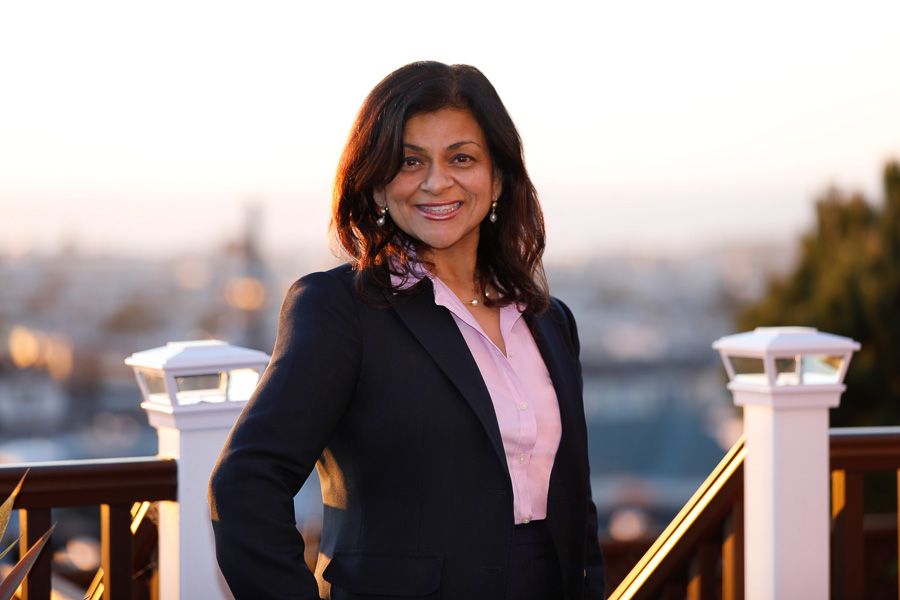 Bricknell knew from experience what was required in pursuing an MBA. "I tried going back to school once before, but I didn't complete it. It was gnawing on me that I never finished," she admits. Looking back, Bricknell had underestimated the commitment necessary to make time for school, neglecting to make the adjustments to her work and lifestyle before beginning rigorous coursework. She held field engineering roles on large, global projects and had to frequently travel out of the country, sometimes spanning weeks to months.
If there's one thing that Bricknell wished people would do more often, it's to look at setbacks and see the learning that can come from not achieving a goal. "I wish people would be more truthful about when they've failed or made mistakes, whether at work or in life. It's OK to fail. It's such an essential part of growth." It was this very sort of self-examination that made it possible for Bricknell to want to go back to school, knowing that she'd be better for it. "At a certain point, you just have to make the decision to go," she says. With her mind made up, she pressed the go button, enrolling in the Executive MBA Americas program at Johnson.
Spread across 17 months and 60 credit hours, the Americas program seemed like a natural fit for someone like Bricknell, a working mother who's always trying to balance the demands of her work with the needs of her family. There were aspects of the program that stood out to her, such as the fact that the classes were scheduled on Saturday and Sunday, every other weekend. This meant that she would not have to step away from her work entirely. Then there was the commute time to class (or lack thereof). The Americas program uses live videoconferencing technology, connecting its 21 boardrooms of students across North and South America on the weekends. The San Francisco boardroom, Bricknell soon learned, was just a short drive away from where she lived.
When she enrolled in the Americas program, Bricknell resolved that she would not make the same mistake twice. With a thoughtful approach, she went to work to plan her life ahead of time. Her goal was to set up her home life the best she could beforehand; then, once classes started in June, she could be in the moment, her focus squarely on her MBA coursework. She jokes that she "project-managed" the transition. It's a lesson for any professional considering advanced schooling.
Bricknell's first step in adjusting to her new commitments was very personal: she made sure to accept the sacrifice her education would entail. She would be content with being visibly absent, she told herself. Of course, Bricknell knew she was not the only one that would be impacted by her going back to school. She made sure to sit her family down for an honest conversation about how things would be different for the next 17 months. At the same time, she took steps to ensure that her husband would not be forced into a single parent role while her focus was on school. One solution came in the form of hiring a sitter for her daughter, and adjusting her budget in order to absorb that kind of help. She also figured out the logistics of getting her daughter home from school when her husband couldn't be there.
Bricknell credits her support system for her success. At her company, Pacific Gas & Electric, she was fortunate to have a boss that was a real ally, a fellow businesswoman who just "got it" and encouraged Bricknell to dedicate her efforts to her education. And, of course, she had her other half. Her husband happily stepped up while she worked toward her professional aspirations, always assuring her that things would be OK while she spent the weekends investing in herself. "None of this would have been possible without him," she says.
After tying up loose ends, she found herself in the right mind to begin her MBA journey. "You're not going to know the answer to everything," says Bricknell. "So at some point, you just have to follow your gut and trust your preparation. That's the only way you'll ever take the next step in your career."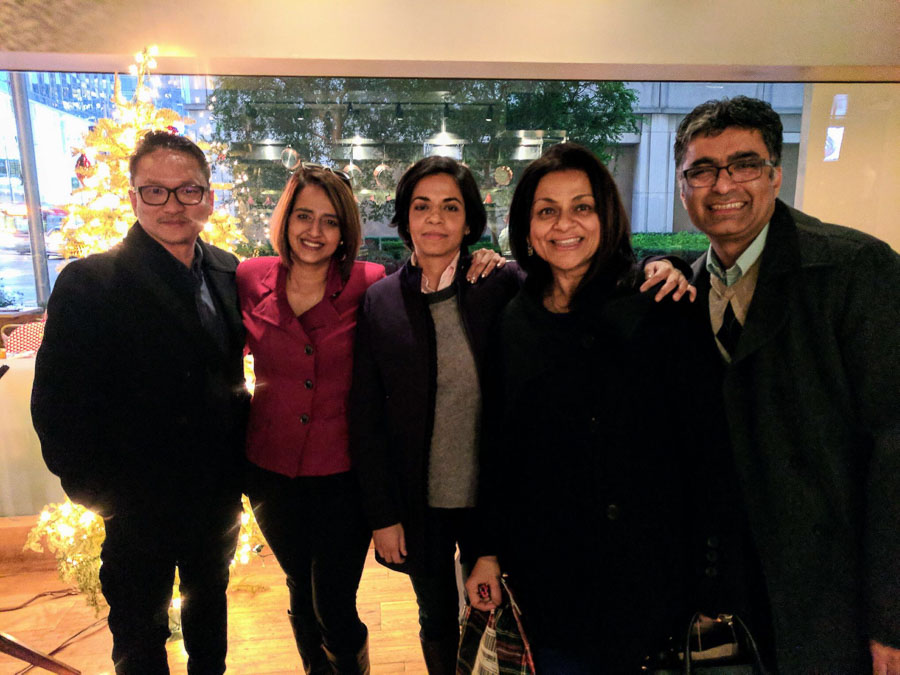 Bringing her superpower to the San Francisco boardroom
Bricknell was born to parents who emigrated to Canada from Bangladesh and England. She straddled multiple cultures from an early age, as her parents were active in international student organizations in college. Bricknell credits her parents for her boundless determination and optimism. She grew up hearing stories of their early struggles to complete their education, build careers in a new country, and gain financial security. The secret to success, her parents underscored, was to combine education with an enduring work ethic. Decades later, she and her two brothers, both doctors, are living proof that her parents had a winning formula.
As a child, Bricknell says she discovered that she had a "superpower" of sorts; that is to say, she realized she had a knack for a skill she has come to rely on throughout her life. It's her ability, Bricknell explains, to both connect with people and also connect people with one another.
As a result of growing up visibly different than others, Bricknell became very conscious of and focused on fitting in. She made it her mission to help people better communicate with each other. Years later, when she found herself in professional meetings with diverse, international teams, she quickly became the best person for establishing a dialogue between the different voices from different industries. Akin to a kind of translator of information that's often hard for the layman to understand, Bricknell says she's "always been the person everyone looks to explain technical concepts to broad, non-technical audiences."
From the moment she sat down in June for her first class, surrounded by unfamiliar faces around the big table in her San Francisco boardroom, Bricknell called upon her "superpower" to get her classmates talking and learning about one another. In breakout sessions, instructors in the Americas program task each boardroom with a problem to solve before reconvening to compare what each cohort came up with. "It only took a few days for the group to gel," says Bricknell. Part of the reason for this synergy is the fact that almost all Americas students are at the same stage in their careers; as a result, there's a lot opportunities to connect. "Cornell gave me direction, just by the fact that I got to meet people who were in my same situation," she says.
Learning with and from one another, Bricknell marveled at the individual talents of her classmates, diverse expertise that came in handy when they put their heads together during breakout sessions. "It's as if we were all different pieces of the same puzzle, and it didn't take long for the pieces to fall into place." Where did she fit into the mix? "I immediately took over the role of 'team mom.'" It's that maternal instinct of hers that earned her the reputation, among her classmates, as the person who's always willing to lend a helping hand. "Trust me, I had the necessary experience raising teens," she jokes.
For one Americas student, Bricknell's larger-than-life personality made an impression on her, even though her boardroom in Washington D.C. happened to be thousands of miles from San Francisco. Gage Javier, MBA Americas '16, an attorney and alumna based out of the Washington D.C. boardroom, remembers meeting Bricknell in person during the first of three on-campus residential sessions. "She was very approachable, such a solid professional. Oftentimes someone like her would be too high up to connect with, but Diana was different in that respect. She was grounded and so down-to-earth," Javier says.
Javier and Bricknell ate dinner together and talked about their own lives. Building these relationships face-to-face, Javier says, enlivened classroom discussion that went the distance, literally. Among the 20 other boardroom locations that "attended" class together, spread across major cities in North and South America, Javier remembers Bricknell and her contributions to discussion. She's "always the first person to help when someone needs assistance," says Javier. In her eyes, Bricknell represents something even more significant. "To me, she is such a great example of a successful leader. As a director of cybersecurity, she holds a great deal of responsibility. Yet, she executes the role while still remaining so humble, knowledgeable, and accessible."
Among the aspects that Bricknell enjoyed most about the program was the class time with finance professor Andrew Karolyi. "He brought an enthusiasm and knowledge to the class, and he made it really interactive," says Bricknell. "He is an expert of financial investment management, highly energetic, passionate, and engaging. He started every class by asking us about the weekly business news updates. Being a business news junkie, I couldn't ask for a better way to start class."
Finding fulfillment, personally and professionally
"Cornell gave me an innate sense of curiosity and confidence in myself," Bricknell says of what she got out of the Americas program. "I now have the belief in myself. I had been out of school for a long time, and it was intimidating at first to go back. It's good to be able to know that this brain's still got it."
Reflecting on her journey toward earning her MBA from the Americas program, the moment that sticks out most in her mind is graduation day at Cornell University. The university allows graduates to walk across the stage with their families. Her husband and daughter were there, and her son who was in college took the time to fly out to celebrate his mother's achievement. It was nothing short of an unforgettable moment for Bricknell. "What I've demonstrated to my kids is that anyone can go back to school, at any age. It's showing them that if I can do it, then you can do it," she says. "They earned it as much as I earned it."
Without a moment's hesitation, she can point to the "project" that she's taken the most pride in: "My two children are my biggest investment and my proudest accomplishment." By demanding more from herself, striving as a working mother for that ever-elusive balance, Bricknell says it's actually made her more efficient at work: "I'm a better businessperson since becoming a mother."
Her second proudest achievement is getting to work on challenging infrastructure projects to deliver reliable power, telecommunications, airports, pipelines, and high-speed rail systems, especially in the developing world.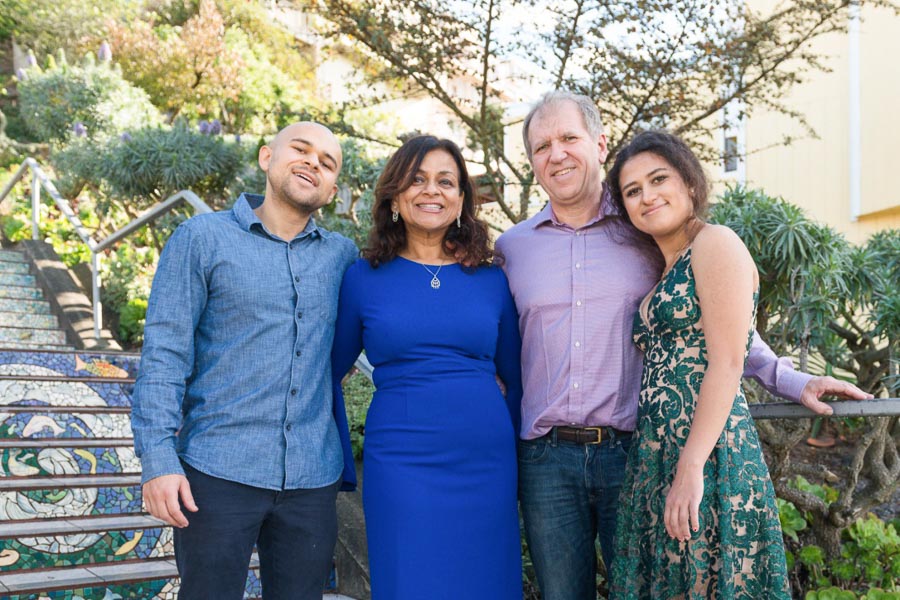 Something else that's striking about Diana Bricknell, post MBA, is the way she talks about what is coming up around the corner, career-wise. "I feel like I'm on the cusp of doing something incredible," she says. She wasn't able to give too many details on her upcoming projects, but suffice it to say, she's excited for what the future has in store. Since receiving her MBA, Bricknell has stayed with her company, Pacific Gas & Electric. She offered some advice to Americas graduates: "Lots of folks feel they need to jump firms upon graduation, but it is worth exploring opportunities for growth and development within your current company. That's what I did. We have complex business problems to solve in shaping the new energy economy for our customers and this poses many new opportunities."
—
Back at 1 Hacker Way, Diana can't help but smile at the sight in front of her. Save for a few male students, the cohort is almost entirely female. In Silicon Valley, it's not often that girls outnumber the guys, so it's taking some getting used to. Diana welcomes the change. These young women all share an interest in STEM-related fields. They want to one day work at the forefront of engineering, science, technology, and math. "I want them thinking about career options before they go off to college," says Bricknell. "There is nothing like having role models."
And so, the sisterhood of the traveling programmers has arrived at Facebook's headquarters, and they're ready to get a private tour of the place.
Bricknell is steadfast in her commitment to bringing more women in STEM into the fold, helping to usher in change that has been long overdue. She sees it as her responsibility to help other women rise up—one bumpy bus ride at a time.
"Giving is part of having a good life," she says. "And giving only comes when you demand more of yourself.