Present Value: Drew Pascarella discusses industry-leading Fintech Intensive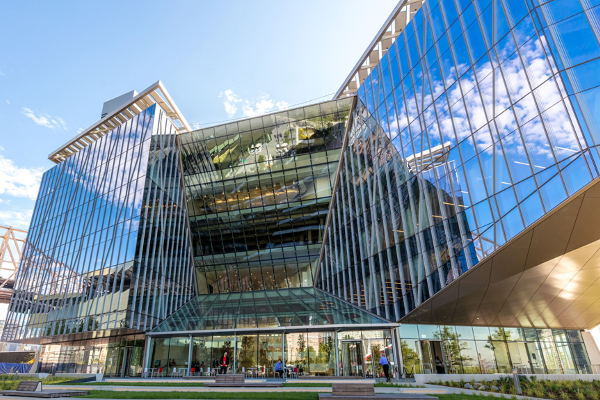 Contributing authors: Drew Pascarella, Jonathan Tin, and Michael Brady
Present Value, an independent editorial project produced and hosted by Johnson students, recently sat down with Drew Pascarella, senior lecturer of finance, to discuss Johnson's new Fintech Intensive he created. The Fintech Intensive is hosted by Johnson at the Tata Innovation Center on the Cornell Tech campus in New York City. It is open to Ithaca-based, One- and Two-Year MBA students as well as Johnson Cornell Tech MBA students. 

Present Value can be streamed on the Present Value website or you can subscribe through iTunes, Apple Podcasts, and other popular podcasting apps by searching for "Present Value."
Inception of the Fintech Intensive
As many readers will know, in late 2011, Cornell won a bid to develop a new applied sciences campus, now known as Cornell Tech, on Roosevelt Island in New York City. The campus officially opened in 2017, and (among many other things) it is now home to the Johnson Cornell Tech MBA program, a residential, tech-focused MBA offered in addition to Johnson's One- and Two-Year, Ithaca-based MBAs.
Johnson has underscored Cornell Tech's success by offering new programs in New York City that advance the school's three MBA programs in unison. A salient example of the new curricula offered on the Cornell Tech campus is the Fintech Intensive, a seven-week program designed and led by Drew Pascarella, who also leads the Investment Banking Immersion.
What is fintech?
The definition Pascarella used in developing the program is that fintech represents a "customer focused, consumer oriented, user experience redesign" for the financial services industry. Fintech has changed the way consumers interact with banks, moving from branch- and teller-based interactions to digital interactions. Pascarella jokes with Present Value that while preparing to design the program, he asked 50 executives "what is fintech?" and he received 60 different answers.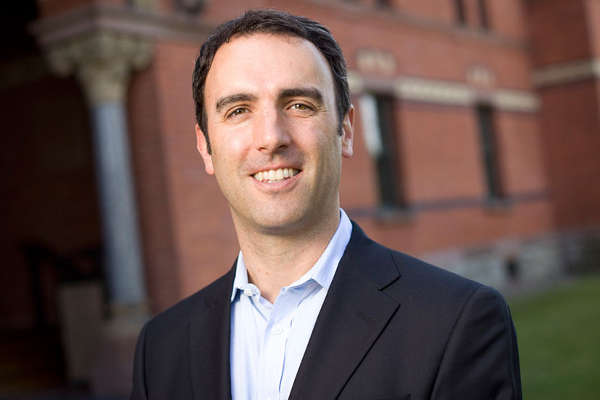 The curriculum
The Fintech Intensive was created to give students a robust foundation in fintech and caters to MBA students looking to enter careers in any combination of finance, tech, and entrepreneurship. The NYC program runs for the first seven weeks of the spring semester. In 2018, the Fintech Intensive consisted of four courses:
Course 1: Cryptocurrency
The cryptocurrency course was run in partnership with the computer science department and was taught by Cornell Tech professor Rafael Pass, a leading authority on blockchain and cryptocurrencies. This module provided students with a keen awareness of cryptocurrencies and blockchain and also discussed some of the legal aspects of these technologies.
Course 2: Business Models
The business models course was taught by Jason Hogg, MBA '02, who is currently the CEO of Aon Cyber Solutions and has founded and led multiple companies in the financial services industry. Hogg taught students about entrepreneurship and how to build a business model that can scale for high-growth.
Course 3: Fintech Intensive Field Project
The field project challenged student teams to help a fintech company solve its real-world problems. In the audio above, Pascarella discusses a recent field project that students completed for Green Dot, which is one of the largest prepaid debit card companies in the world. The students developed a go to market strategy for Green Dot's digital banking asset GoBank.
Course 4: Fintech Intensive Practicum
The capstone was the Fintech Intensive Practicum, which brought together high-level industry executives to provide an overview of the current fintech ecosystem, an understanding and analysis of previous industry disruptions, a current "state of play" in the industry, and a peek at what's to come. This past year's speakers included Sara Elinson, MBA '99, principal and fintech transactions leader at EY, and Clayton Kunz, MBA '02, SVP of digital growth strategy at Wells Fargo. Elinson largely focused on the fintech ecosystem and Kunz, a former Paypal product manager, discussed the history of digital payment disruption.
What's next for the Fintech Intensive?
In 2019, in lieu of Business Models, students in the intensive will have the opportunity to enroll in a business elective offered at the Cornell Tech campus. With so many fabulous business courses offered at the Cornell Tech campus related to the digital economy, Johnson is empowering students enrolled in the intensive with the ability to customize their experience to include an elective of their choice.
The Fintech Intensive kicks off on January 24, 2019 with an orientation program led by Pascarella. Spring 2018 was the first iteration of the intensive and generated broad enthusiasm among Johnson students; 48 MBA students are enrolled in the program for 2019.
Johnson is excited to offer this forward-looking program to today's students and tomorrow's leaders.
For more from Drew Pascarella, check out the full-length audio of Episode 5 of Present Value. Listen, subscribe, and share!
---
About Drew Pascarella
Drew Pascarella is a senior lecturer of finance at Johnson. In addition to leading the Fintech Intensive and Investment Banking Immersion, Drew has taught Core Finance, Mergers and Acquisitions (Executive MBA), Investment Banking Essentials (undergraduate level), and Lectures in Finance. Prior to his arrival at Johnson in 2012, Drew spent 15 years working at bulge-bracket investment banks. Drew has advised clients on over $35 billion of merger and acquisition transactions and led equity, convertible, and debt financing transactions totaling over $9 billion in proceeds. In addition to his duties at Johnson, Drew Pascarella is managing director and head of East Coast Banking of Vista Point Advisors. Drew holds an MBA from Cornell University and a BBA in computer information systems from James Madison University. Drew was the class co-president and a Fried Fellow at Cornell.