The Rundown: News highlights from the week of April 20
Recent expert faculty perspectives on COVID-19's impact on business, hospitality, and the economy.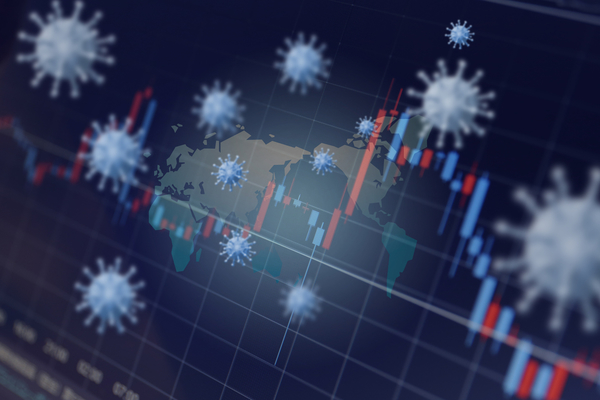 Economics: Consumer behavior
The Wall Street Journal—A special-interest antigambling group is campaigning to suspend lottery betting across the country until at least 30 days after coronavirus stimulus payments are received. Their concern is that those who find themselves in fiscal desperation will spend their money on gambling in desolate hopes to change their financial situation. According to Professor David Just, a behavioral economist within the Charles H. Dyson School of Applied Economics and Management, poorer individuals purchase lottery tickets based on their need for more money, not for fun. In one of his studies, he shows that when unemployment increased by 1 percent, lottery ticket sales grew by 4.7 percent. "This is the only way to preserve this dream of climbing out of poverty for some," he said.
Hospitality: New norms
NBC News—Hotel experts are predicting the COVID-19 pandemic will drastically change hotel stays in coming months, prompting hotels across the country to begin new practices to protect the well-being of guests. This includes everything from check-ins to food service. Chekitan Dev, professor of marketing and branding at the School of Hotel Administration, says that hotels often tend to be reactive and that it has taken the pandemic for the industry to improve their procedures. "Hotels have not taken cleanliness seriously enough in the past," he said. "Duvets should always have been washed between guests. Minibars were always sources of germs. Sneeze guards [at breakfast buffets] were always very old-school. These things needed to be changed."
Economics: Public investments
COVID-19 Impact Q&A—Professor Robert H. Frank, an economist in the Samuel Curtis Johnson Graduate School of Management specializing in behavioral economics and decision research, discussed how the pandemic will impact economic policy in a Cornell video series focused on COVID-19. He said that we know that this will not be the last pandemic. "We have a choice. We could enact very simple policies that would redistribute the way we spend our money…toward those things that we know would make a big difference in our ability to cope with [a crisis]." This would include major investments in medical research and hospital surge capacity, Frank said. "Why should we be caught the next time without enough ICU beds and enough ventilators? That's only money, and we could get that money. I'm not as wealthy as Michael Bloomberg, but I could certainly afford to pay higher taxes, and so could a lot of us. And all that would mean would be that we'd spend a little bit less on private consumption. And those gains in public investment would be far more than enough to compensate us for all of that."
Business: Curb your loneliness
Syracuse.com—Cornell students Sam Brickman '21, Jordyn Goldzweig '21, and Alisa Lai '22 had developed an app to connect fellow students who feel isolated on campus. When social isolation measures were implemented, they realized their technology could benefit everyone. The app, Quarantine Buddy, matches users, enabling them to meet new people while social distancing. The group's entrepreneurship advisor, Kenneth Rother, managing director of Cornell's eLab and visiting lecturer within the Samuel Curtis Johnson Graduate School of Management, was impressed with how they adapted their original project to meet a new need. "I thought it was very astute on their part to recognize so quickly that there was a way they could maybe step in and be helpful here," he said.