The Rundown: News highlights from the week of April 27
Recent expert faculty perspectives on COVID-19's impact on business, hospitality, and the economy.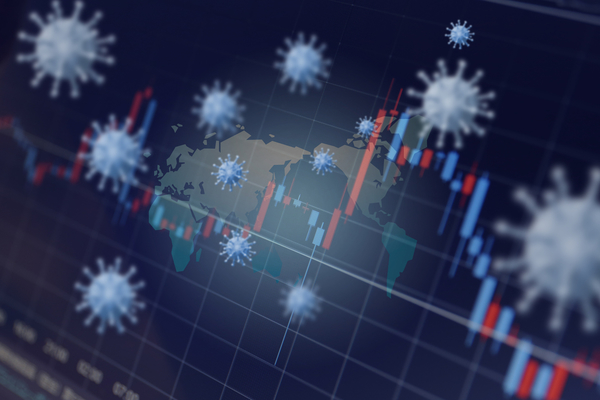 Hospitality: Diners, drive-ins, and divides
TODAY—Restaurants face unique challenges when it comes to reopening their doors and many questions are arising around what safe dining will look like. School of Hotel Administration senior lecturer Stephani Robson, who specializes in hotel and restaurant design, said some of the changes proposed, such as placing plexiglass dividers between customers, are non-starters for restaurants. Robson suggested that booths with higher backs, for example, might be a workable compromise. "People will feel secure, because they've got a separation between them and the other party, and it's a very familiar seating style," she said. "I think with a few tweaks to what we've been doing for a long time, we can make people psychologically comfortable, get social distancing in, and make sure restaurants are still profitable."
Business: Checks and balances
The Washington Post—A Federal Reserve and Treasury Department program will buy up to $500 billion in bonds issued by large companies. The influx of cash, which must be paid back with interest, will be used as a financial lifeline by corporations. However, critics of the program point out this emergency aid can be leveraged without any guarantee companies will save jobs or limit payments to shareholders or executives. Eswar Prasad, Nandlal P. Tolani Senior Professor of International Trade Policy at the Charles H. Dyson School of Applied Economics and Management, worries the program puts too much trust in recipients. "I am struck that the administration is relying on the good will of the companies receiving this assistance," he said. "A few months down the road, after the government purchases its debt, the company can turn around and issue a bunch of dividends to shareholders or fire its workers, and there's no clear path to get it back."
Business: Supply chain woes
ABC News—Safety and food supply is at the crux of a growing predicament between meat packing unions, industry officials, and the president's executive order pushing plants to stay open. Various meat packing plants across the country have been forced to close amid COVID-19 outbreaks among workers, who work close together on processing lines. However, industry officials are concerned that more closures would threaten the consumer meat supply. Miguel Gomez, Robert G. Tobin Professor of Food Marketing at the Charles H. Dyson School of Applied Economics and Management, said the number of large food companies in the U.S. has made the food system very efficient and cheap for consumers. But, because of this integrated food system, disruption can have huge ripple effects. "It has become so concentrated so that the cost of production goes down, industry concentration in beef, in the — in the chicken supply chain, the pork supply chain, even in fresh produce is so huge, that you know you have a problem in one of these large operators and then you feel the impact, nationally," he said.
Economics: Keep calm
Excellsior—COVID-19 has infected not only people but also the economy, as impacts of isolation orders have riddled the world of money. Andrew Karolyi, Harold Bierman Jr. Distinguished Professor of Management at the Samuel Curtis Johnson Graduate School of Management, describes supply, demand, and financial shocks caused by the pandemic. For individuals worried about the impact on their personal finances, Karolyi cautions against any hasty actions based on fear or undue risks prompted by the potential of large gains. "It's important to just try and stay calm," he said. "Understand that uncertainty and volatility in markets…does come and go, crises come and go. A disciplined portfolio, ideally crafted with the advice of a professional financial advisor, should be something that stands the test of something like what we're going through. Keep your eye on the longer term if you can."