The Rundown: News highlights from the week of May 4
COVID-19's impact on business, hospitality, and the economy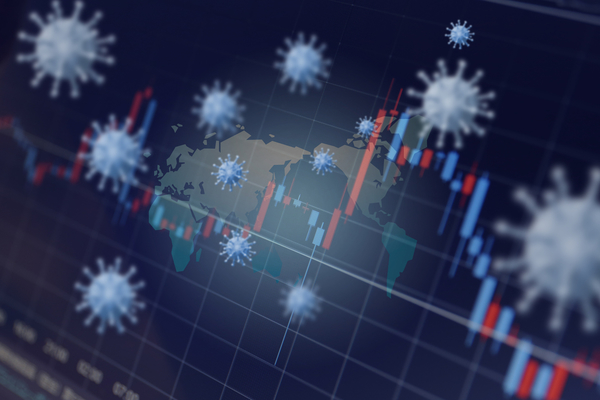 Recent expert perspectives from Cornell SC Johnson College of Business faculty on COVID-19's impact on business, hospitality, and the economy.
Hospitality: Redefining service
Los Angeles Times—In hopes of giving skittish and skeptical would-be travelers assurances around the safety of travel, the U.S. Travel Association has unveiled enhanced cleaning, social distancing, and touchless payment protocols for the hospitality industry. In cooperation with these protocols, the American Hotel and Lodging Association also encouraged travel businesses, including airlines, hotels, and cruise lines, to adopt specific procedures designed for their industries. Kate Walsh, dean of the School of Hotel Administration, says hospitality as a whole faces some big challenges, including maintaining a welcoming atmosphere while staff practice social distancing as well as training employees to be visible while continually sanitizing facilities. "The entire business model and value proposition will need to be reexamined," Walsh said. "However, this is also an opportunity to rethink what service truly means in this new normal."
Business: Retail woes
Marketplace—The world of shopping has changed drastically in recent years. A combination of factors has led many retailers, including Sears, Forever 21, and Toys R Us, to file for bankruptcy, with J. Crew rumored do so soon. The COVID-19 crisis seems to be brewing a perfect storm that will complicate an already complex process. Bank loans, which help companies fund their operations during bankruptcy proceedings, are more difficult to come by in today's uncertain financial market. Further, retailers filing for bankruptcy are more likely to go out of business because they cannot even hold liquidation sales to amass cash due to lockdowns in effect around the county, says Vishal Gaur, Emerson Professor of manufacturing management at the Samuel Curtis Johnson Graduate School of Management. "[During] this time when people cannot get out of home, brick-and-mortar shopping is down, that inventory is going to sit in those stores," Gaur says. "I cannot convert it into cash."
Hospitality: Buy now, stay later
The Washington Post—To boost reservations and cash flow, many hotels are starting to roll out gift card and added-value promotions that will help the properties stay solvent while providing restless travelers with the opportunity to plan for a future trip and support struggling hospitality businesses. Linda Canina, professor of finance at the School of Hotel Administration and academic director of SHA's Center for Hospitality Research at Cornell, said that this is win-win for would-be travelers and hotels alike. "It's a great idea from the hotels' perspective, because they need money now," she said. "It's a nice way for people to help support businesses that they want to keep going."
Economics: Stronger together
The Wall Street Journal— In the midst of the COVID-19 pandemic, uncertainty is certainly ruling the day in many aspects of society with the financial markets particularly turbulent. One primary tactic suggested for those in life partnerships is for couples to work as a team when it comes to saving. "I'm absolutely amazed at the numbers of married couples that have been together for 25 years or more that I hear saying things like, 'Oh, that's his money and this is my money," said Vicki Bogan, associate professor of finance at the Charles H. Dyson School of Applied Economics and Management and director of the Institute for Behavioral and Household Finance. "It's clear that they are optimizing their portfolios individually and not jointly." According to Bogan, open communication around portfolios, including understanding joint exposure and not simply your own, is vital to reducing risk, especially during times when the markets are particularly topsy-turvy.