The Rundown: News highlights from the week of May 11
Recent expert perspectives from Cornell SC Johnson College of Business faculty on COVID-19's impact on business, hospitality, and the economy.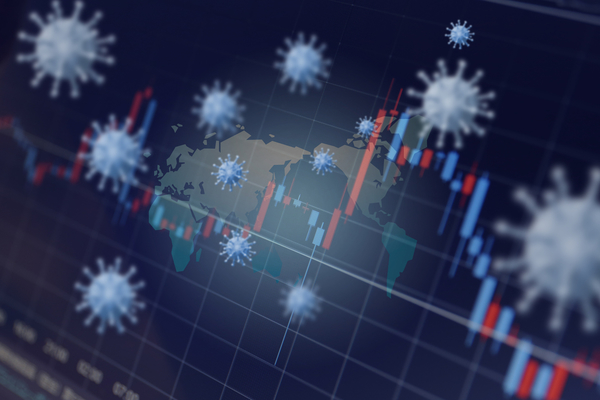 Economy: The tip jar
BBC— According to recent data, tipping has increased from the standard 15-20 percent during the COVID-19 lockdown. For example, customers are tipping grocery delivery service people generously. Michael Lynn, a professor of consumer behavior at the School of Hotel Administration, says he is not surprised by this. Lynn, whose research field focuses on gratuity, says that the motivations behind tipping range from a sense of a social obligation to ensuring good service in the future to meeting social expectations. "One reason people tip is to financially help the service provider and the pandemic may have increased consumers' perceptions that service workers need financial assistance," Lynn says. "Another reason people tip is to compensate people for services—and the increased risk of working during the pandemic may have increased consumers' perceptions of what a fair tip is."
Behavior: Stay vigilant
Fast Company—Public health experts have made it clear that wearing a mask in public helps reduce the risk of spreading germs and helps prevent the spread of COVID-19. However, some warn that people shouldn't get overconfident. Psychologically, wearing a mask could lead to a strong sense of security that eventually becomes counter-productive: People become lax in protecting themselves and fail to follow all recommended safety precautions. For example, they might not adhere to six-foot social distancing guidelines. Each time someone goes out and doesn't get sick, that further confirms the safety of their own behavior. J. Edward Russo, the S.C. Johnson Family Professor of Management at the Samuel Curtis Johnson Graduate School of Management and a specialist in behavioral economics and decision research, points to wearing a mask as "ripe for confirmation bias" (our natural tendency to look for proof of our own assumptions). "People believe what they want to believe. They want to go back to normal," he said. "And if I believe wearing a mask lets me go back to normal, I can go out, talk to people, get my bike fixed, go shopping, and get on public transportation." To protect yourself and the people around you, don't let your guard down.
Business: China rising
Medium—Within its "Made in China 2025" policy, China aims to shift from being the "world's factory," and move towards upgrading its manufacturing capabilities into a technology-intensive powerhouse. In essence, the plan calls for a move away from cheap, low-quality goods towards higher-value, high-tech products and services key to the pharmaceutical, aerospace, semiconductor, IT, and robotics industries, for example, thereby achieving independence from foreign suppliers. However, the economic impacts of COVID-19 felt by China so far may be just the tip of the iceberg as it begins to face increased scrutiny over its handling of the initial outbreak, prompting many countries to reassess economic links with Beijing. Professor Eswar Prasad of the Charles H. Dyson School of Applied Economics and Management suggests this may force China to move forward on its plans more aggressively. "As the outbreak highlights China's reliance on the foreign technology and global supply chains, [it may] 'spur the government to further intensify its efforts to promote domestic innovation' and double down on its 'Made in China 2025' plan, says Eswar Prasad."